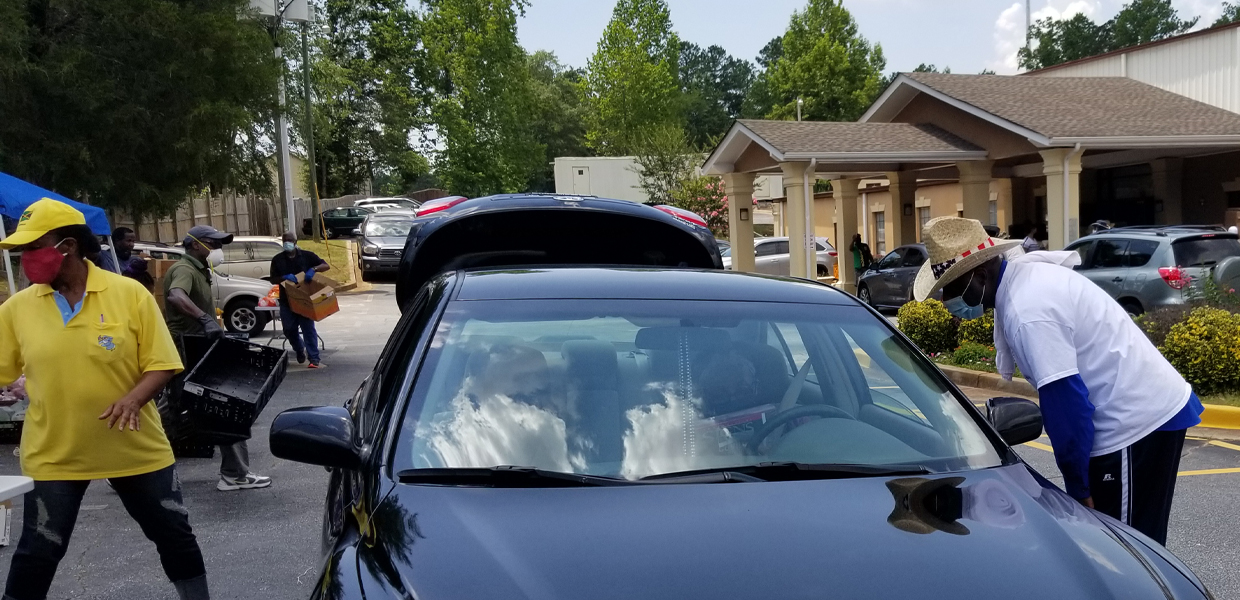 Ronnie Williams, pastor of First Lithonia Church in Lithonia, Georgia, greets community members at the final drive-thru station of the church's monthly food giveaway. He distributes several pieces of literature, including a copy of "COVID-19, Facing the Crisis with Confidence."
Star Maddox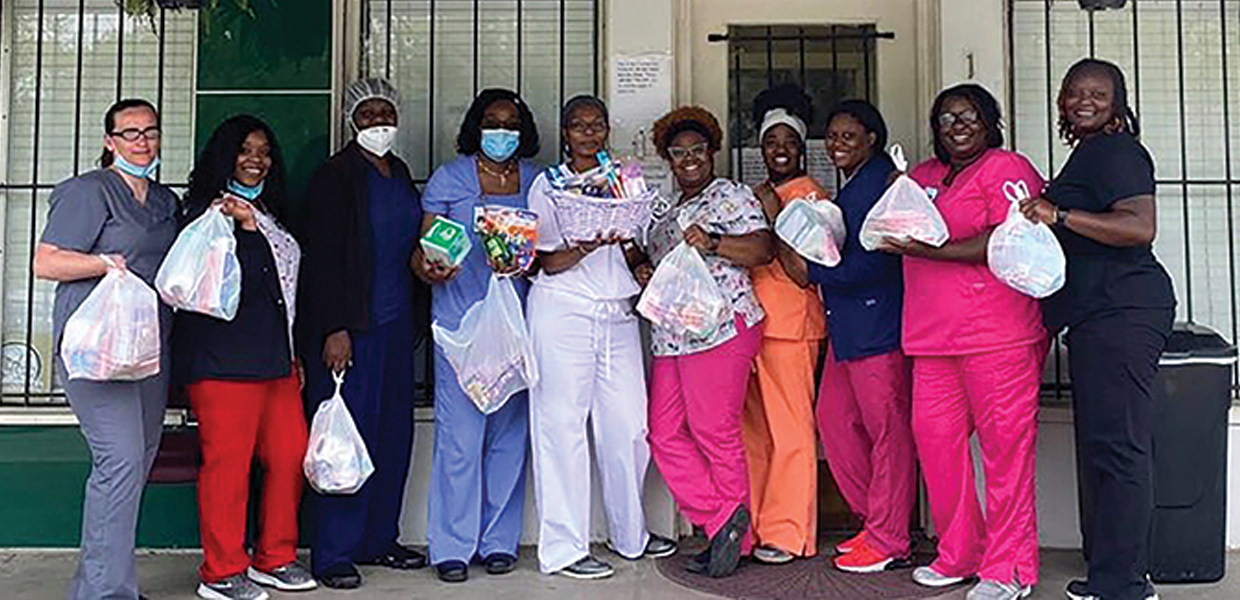 Medical providers at Shaw Family Medical, a small clinic in rural Shaw, Mississippi, receive care packages that include hand sanitizer, toothpaste, and hope-filled literature. Small clinics sometimes go unnoticed, and these front-line workers were encouraged on their mission of mercy.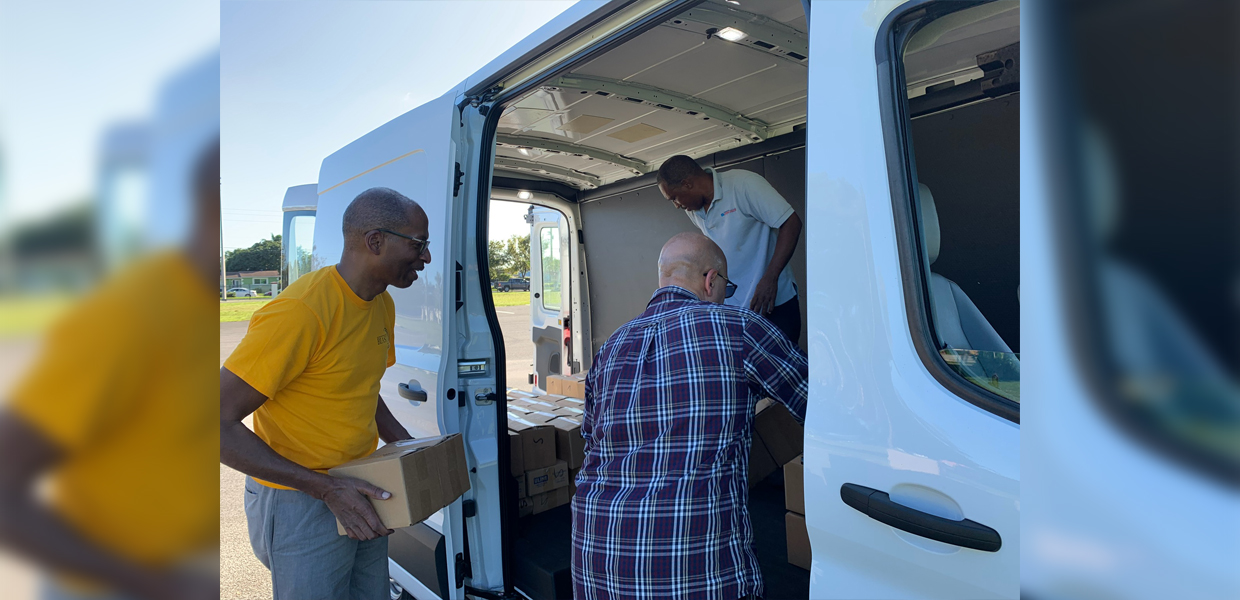 Keith Reid (left), Southern Union associate publishing director, assists William Smith, Southern Union publishing director, and Richard Pusey, first elder at Norland Church in Miami, Florida, load boxes of GLOW tracts. Leading up to the SuperBowl, church members distributed one million tracts throughout the Miami area.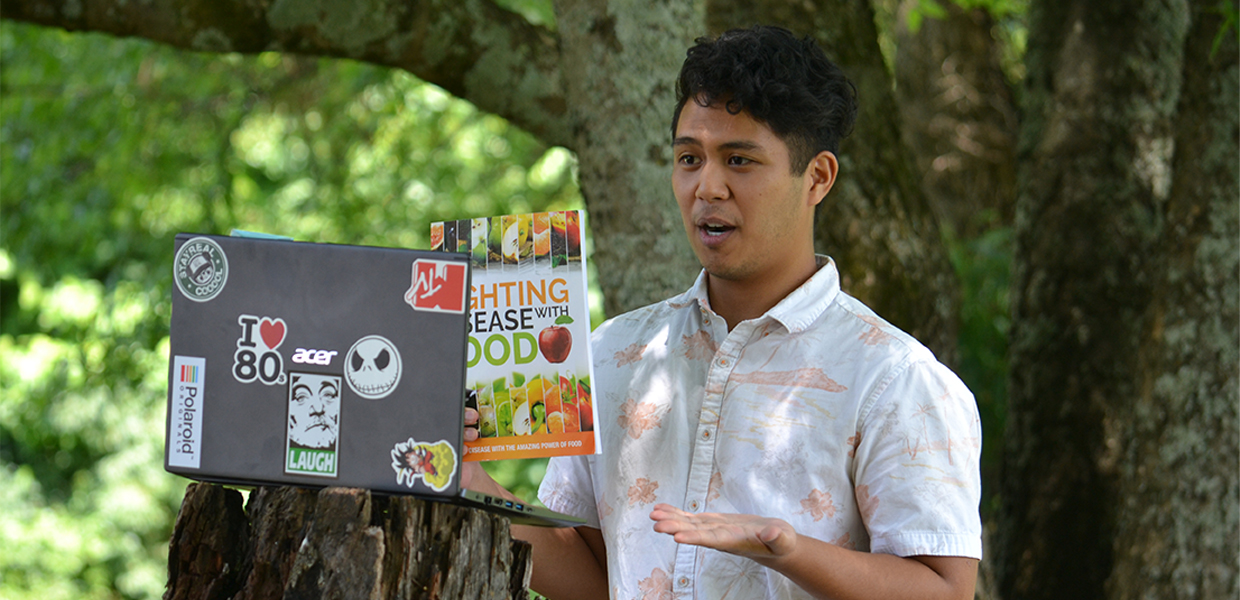 Recording a promotional video for one of the Magabooks being distributed was one way Jared Dangazo, a Southern Adventist University student, was able to earn a scholarship through the Youth Summit Magabook program. Instead of going door to door due to social distancing requirements, students were able to distribute more than 40,000 books using creative approaches which included phone calls, social media, and websites.
Vlasta Hybl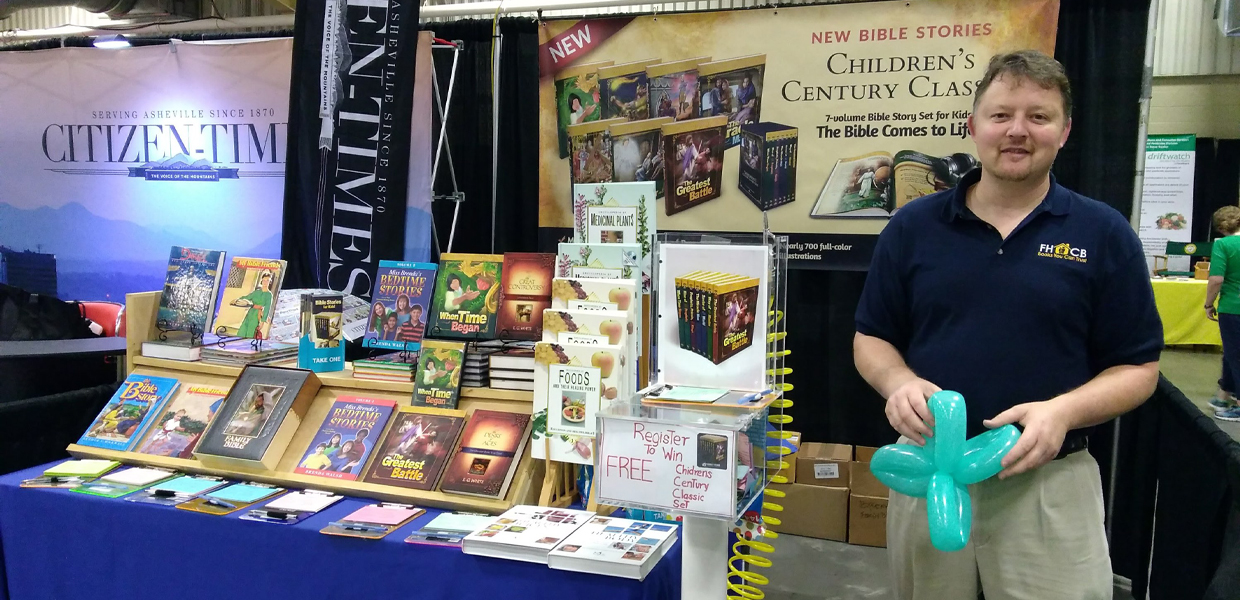 Tad Stauffer, a full-time literature evangelist in the Carolina Conference, engages Fair attendees with balloon animals and swords. This leads to inviting the parents to learn more about the new Children's Century Classics Bible Story set.
Southern Union
|
September 2020