BY Natalie Boonstra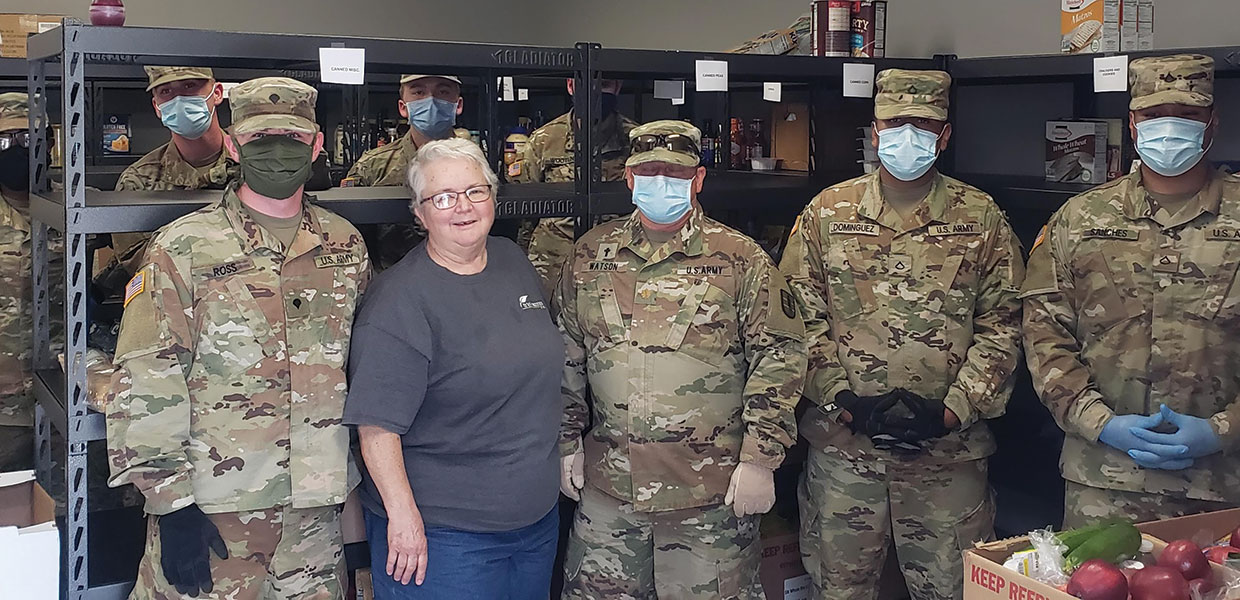 Lorna Dever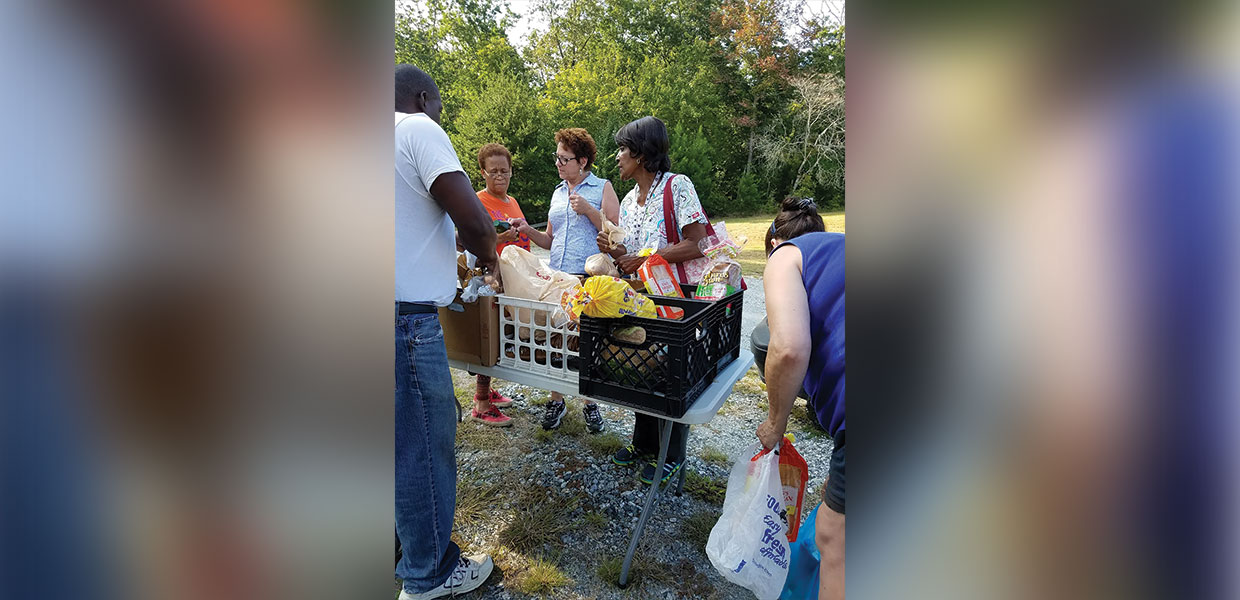 Lorna Dever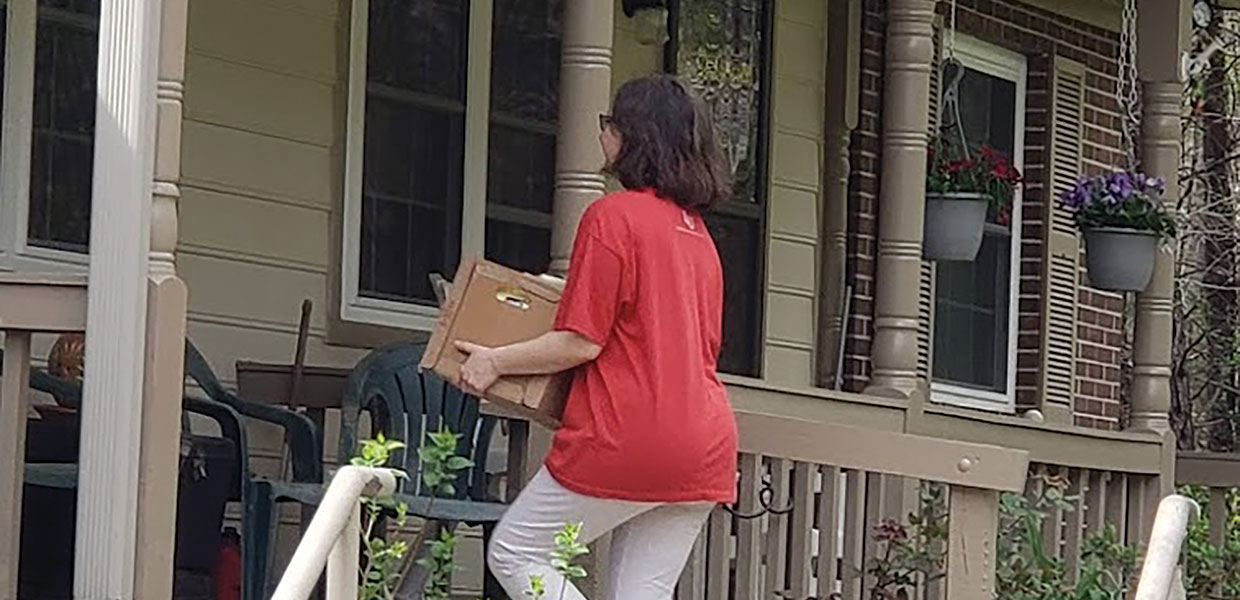 Lorna Dever
In order to observe social distancing requirements, Carolina churches are getting creative with their community outreach programs amidst the coronavirus pandemic. Focusing in on the essential resources of food and medicine, some programs are delivering boxes to people's front steps, and others are creating drive-through lines for pick-up. These services ensure that those who rely on the local church's outreach programs will not be neglected during the pandemic.
Lorna Dever, co-founder of Share Thy Bread from the Tryon, N.C., Church, partners with the Manna food bank and 10 volunteers every other week to deliver food to more than 200 people. For those who are able, they can drive up to the church and pick up boxes of non-perishable food that will sustain them over two weeks. For those who are more high-risk, or unable to drive, volunteers will deliver to their homes. Dever also personally delivers boxes of food to the front steps of the local senior center, despite physical challenges with a pinched nerve in her lower back.
"People come out and wave to me, and I feel their friendship, although we have to observe social distancing," said Dever. "I have a passion for this ministry, although I rely on a walker."
The Charlotte, N.C., Spanish Church serves boxes of food to about 500 people to their cars every week. People in the community know to come out on "community service day," and line up as early as three hours before the volunteers begin coming out and delivering.
"We had an experience that describes why we continue to do this even with restrictions," said Julio Flores, church pastor. "The volunteer walked up to the SUV and overheard a little girl ask her mother if the box of food meant they could eat that week. That touched the volunteer to tears. We know we are serving people who are really in need."
In addition to the 4,000 people served with food every week, The High Point Church offers over-the counter medicine such as cough drops, vitamins, and cold medicine, and occasionally helps fill prescriptions. Jo Williams, community service director of Triad Food Pantry of the Adventist church, estimates that about 85% of people helped by this medicine ministry are senior citizens.
"We give people backpacks filled with fresh foods and essential items for nutrition, like milk, grapes, potatoes, etc.," said Williams. "People can get what they need right to their cars. I'm very proud of our volunteers, they come from 26 churches, and we are feeding people all over the triad. My job is to feed as many of God's people as I can, and I'm thankful He gives me, a person in a wheelchair with respiratory problems, the opportunity to do so."
In the midst of a public health crisis, many outreach programs are stepping up and meeting the physical needs of their communities.
"Jesus' compassion is extended directly person by person. The community services director before me would always say community service is front lines," said David Graham, Carolina conference community services director. "If you can help people, they may come seeking the gospel."
The pandemic is creating new ways for churches to implement outreach, and best serve their local in-need populations.
Carolina | August 2020