By BY Angela Baerg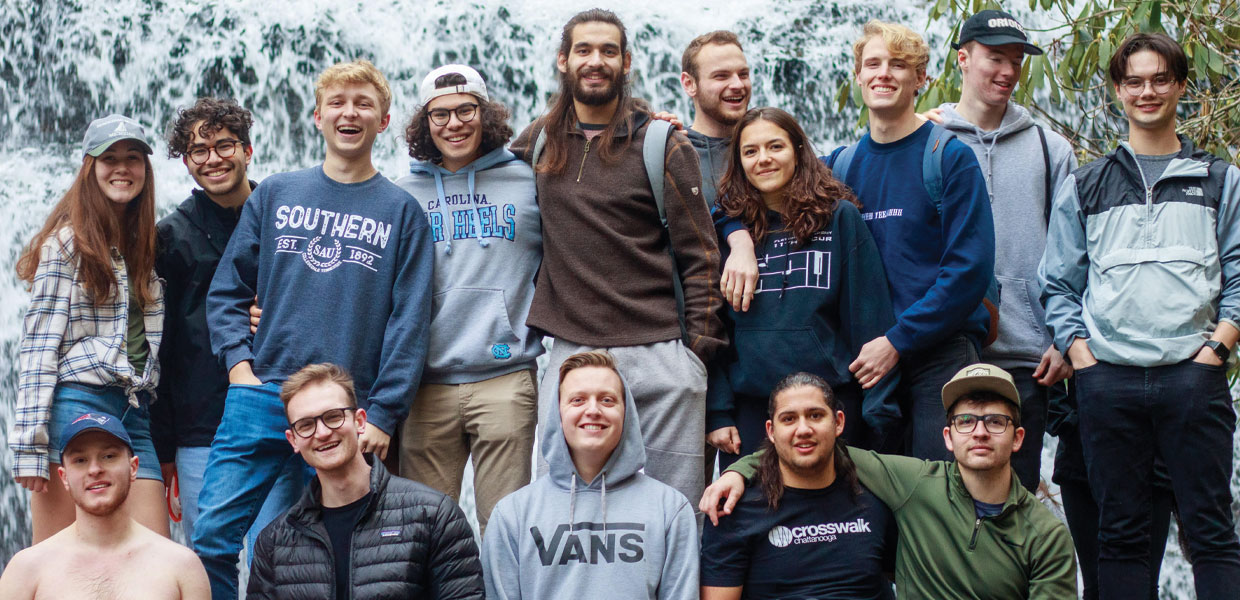 From exploring the Blue Ridge Parkway to hiking Bent Creek, Jake Miller loved growing up in Asheville, N.C., and partaking in all of the outdoor activities that surrounded him. A long-time member of the Foster Church, Miller loved to find ways to spend time in nature on Sabbath afternoons. When it came time to choose a college, he knew he wanted to go somewhere with a vibrant outdoor scene, and that was one of many reasons that he chose Southern Adventist University.
Miller settled in easily at Southern. The professors were encouraging and supportive, and the students were welcoming and friendly. He was thriving, but he still made it a priority to find time to recalibrate in nature. He wanted to share this experience with those around him, so he and his friend Caleb Raymond, a theology major, started the Hiking LifeGroup. Every Saturday afternoon during the school year, they met at the University's Village Market and headed to different locations such as the Ocoee River, Benton Falls, or Racoon Mountain. The group varied in size, some weekends reaching up to 30 people.
"I love to praise God in church, but I also love to listen to God outside," says Miller, who is now a senior management major at Southern. "When I'm looking at a big waterfall or a beautiful sunset, it's easy to get a glimpse into how God is working."
Southern's Office of Ministry and Missions provides support for more than 50 student-led LifeGroups that meet weekly, with hundreds of students participating. There are six different types of groups — activity-based, Bible study, book-based, grief support, needs-based, and topical — but all of them provide opportunities for students to connect with each other and with God in a small group setting.
The hiking group found a variety of ways to incorporate worship into their hikes. Sometimes they had a thoughtful icebreaker with a Bible verse. Once Raymond led in a discussion on John 1:12, "Yet to all who did receive Him, to those who believed in His name, He gave the right to become children of God." The theme of that discussion was identities — how they see themselves versus how God sees them. Other times, they would pause their hike at a beautiful overlook for a spiritually themed discussion. The goal has always been to lift each other up and remind each other of what is really important. As this new school year begins, Miller looks forward to getting back together with the group.
"In this LifeGroup, I learned that church isn't a building; it's a people," Miller says. "Earth's beauty is clearly by design. Spending time in nature reminds me that in spite of how big and powerful God is, He still cares about us."
Carolina | September 2021