By by Aubri Dancek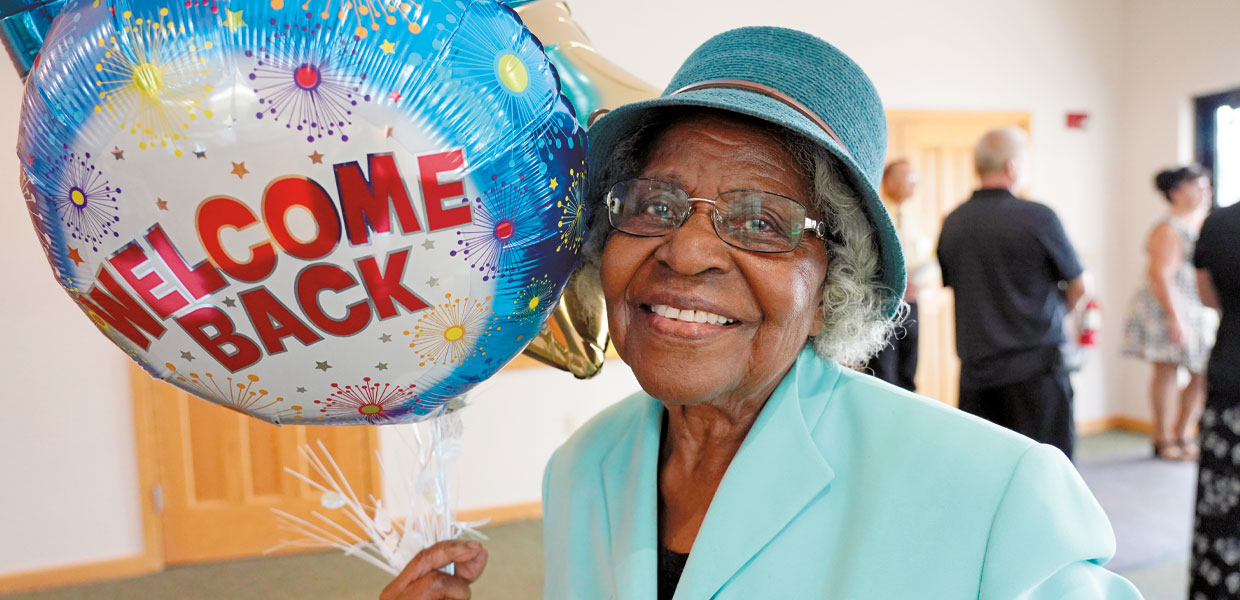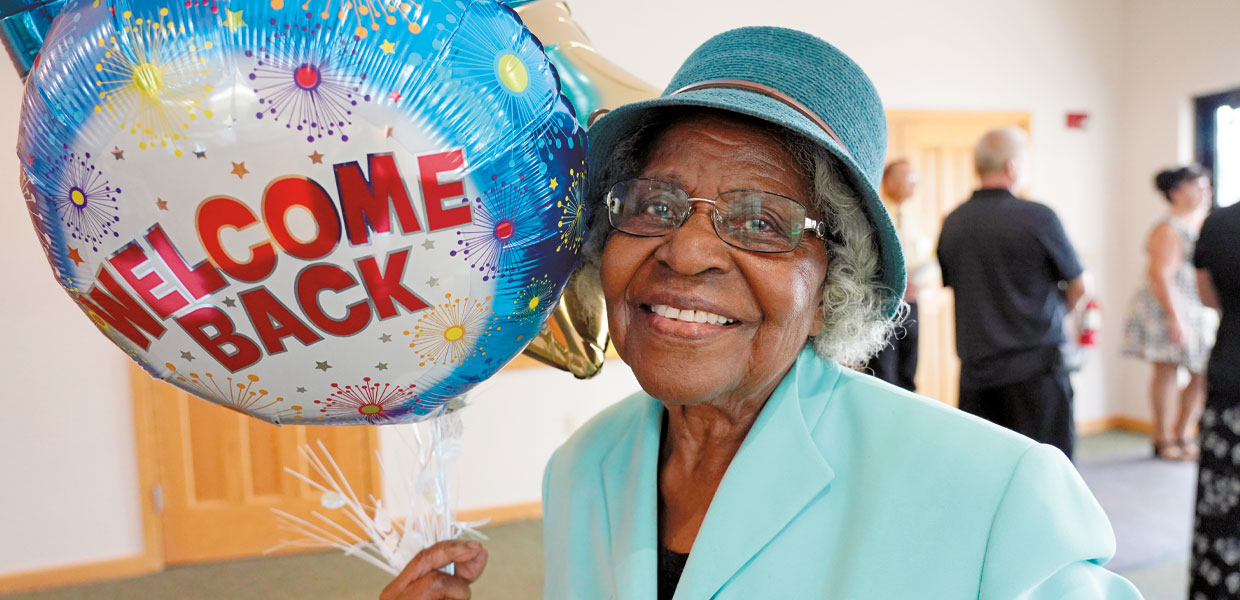 Beryl Jackson's infectious smile shows how happy she is to return to Port Charlotte on Homecoming Sabbath.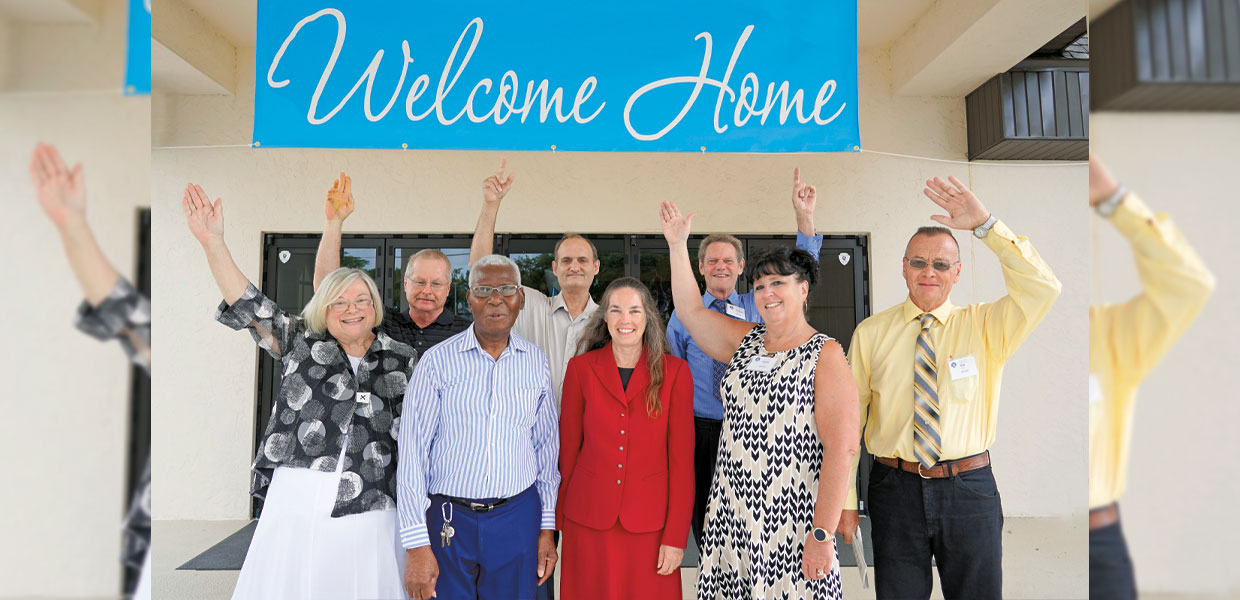 Participating in a "Welcome Home" were LaDonna Blom-Antonio (left), Eddie Tucker, Cecil Baird, Troy Peterson, Tracy Morency, Richard Hilton, Dawn Hayes, and Robert Hayes.
A bright blue "Welcome Home" banner greeted Florida's Port Charlotte Church members as they entered on Homecoming Sabbath. The June 12, 2021 service, filled with music, food, and free giveaways, was an invitation for members to return to church for in-person services, as many have not been able to attend since COVID-19 began.
Dustin Hall, senior pastor, who moved to Port Charlotte during the height of the pandemic, used the time to prepare for the relaunch of the church. "We really put a lot of emphasis on preparing our hearts for when we would reopen, and we took care of things on the property that needed to be addressed," said Hall.
LaDonna Blom-Antonio, chair of the church board, shared that while most of the plans focused on celebration, it was decided that a special prayer be included in the program to acknowledge the loss that many felt during the pandemic.
Jamie Pombo, associate pastor, who lost his father to COVID-19 in January, was asked to lead in the special prayer.
"There are people who have lost families … people whose lives were stopped. In this year, [the church can be] a healing agent," said Blom-Antonio. "We must do something to recognize what all of us have gone through, whether it was loneliness, missing events, or losing loved ones."
Homecoming Sabbath ended with a potluck where people enjoyed the food, but most of all were "hungry to be together," according to Blom-Antonio. The event was a success, as an additional 30-40 members who have not been coming in person joined in the festivities. Many have continued to attend weekly. The church hopes to have similar events throughout the year to encourage the message of community.
Hall encourages churches to be intentional as many are re-opening from COVID-19. "This has been an opportunity to do an outreach and reconnection event that we haven't had in decades. Don't miss out on that opportunity of celebration and worshipping together as a church."

Aubri Dancek is lead reporter of Southern Accent at Southern Adventist University.
Florida | Septemeber 2021