BY lisa marie esser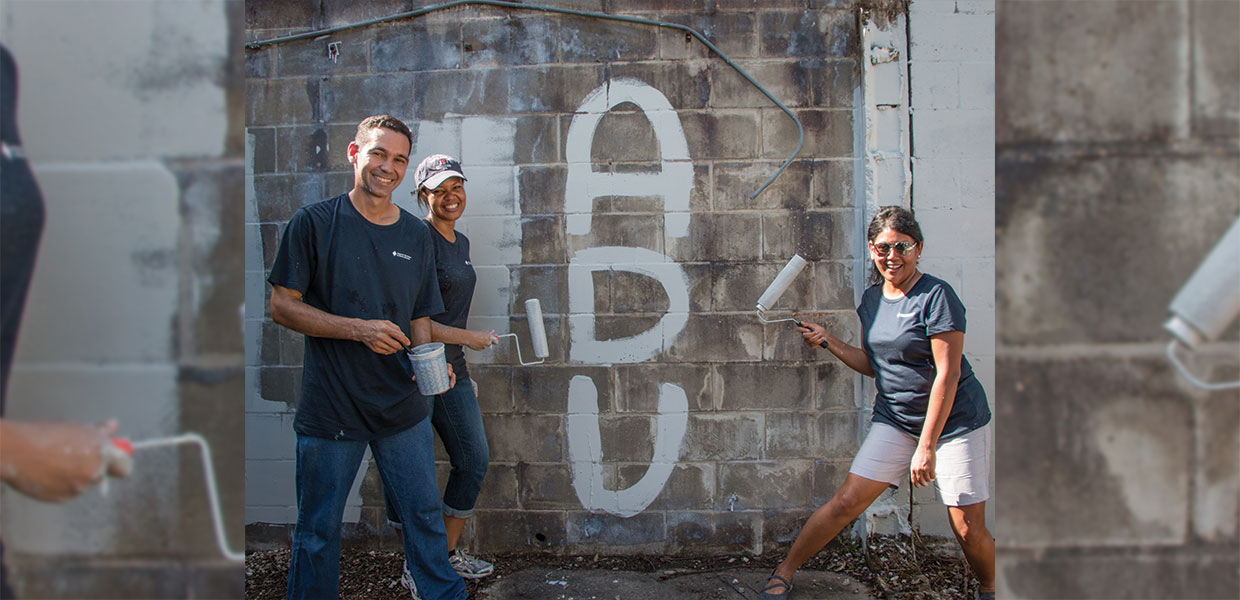 Anael Santos (left), Keisha Burrington, and Sagarika Sahu have some fun while painting walls at Forest City Spanish Church.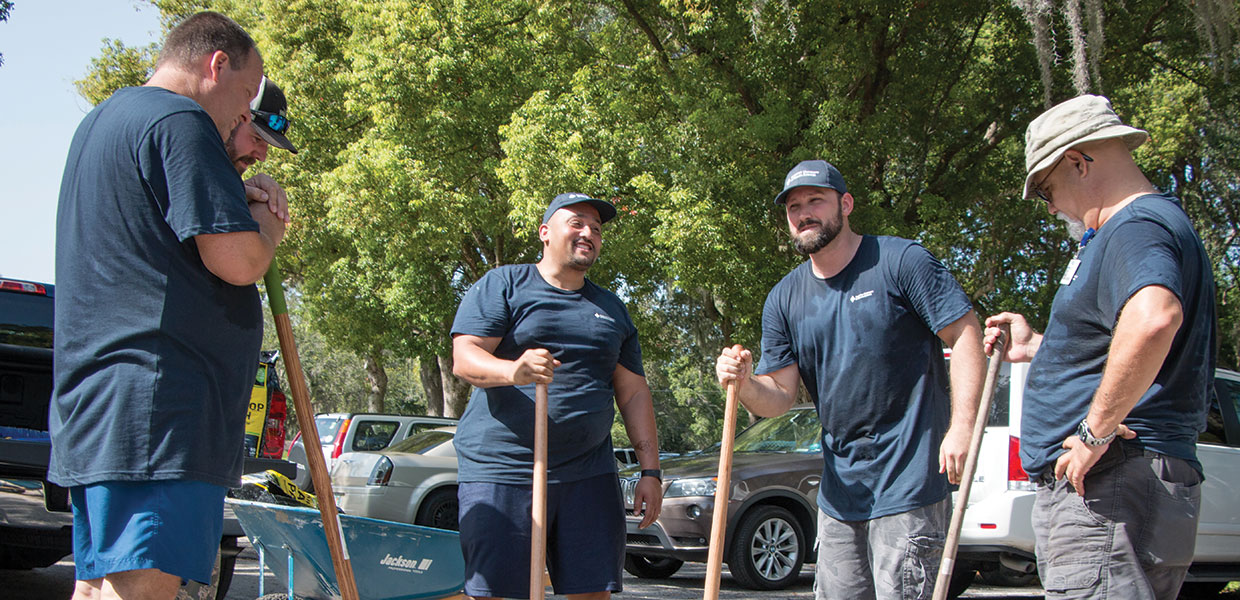 John Scarborough (left), Grayson Goodman, Ruben Martinez, Jacob Curtis, and Rudy Prado fill in potholes outside of Forest City Spanish Church.

Adventist University of Health Sciences (ADU) celebrated its 25th anniversary with a special campaign dedicated to the mission and values of the University. The "25 for 25" campaign highlighted ADU's commitment to excellence and service by helping its local communities.
"We were honored to serve the members of both the Orlando and Denver communities as a means of celebrating 25 years of making a difference in higher education," said Kendra Van Houten, director of community engagement at ADU.
The campaign launched in August 2016 with ADU's annual faculty and staff Service Day as part of the University's Mission Week. ADU served Quest, Inc.'s Camp Thunderbird by assisting with a variety of needs on the grounds and inside the buildings at the camp. Throughout the following 12 months, ADU engaged in 25 service projects in the communities surrounding the Orlando and Denver campuses.
Service projects addressed different issues, from honoring first responders on the 9/11 National Day of Service, to hosting a week-long kindness challenge during Random Acts of Kindness Week, and hosting a food drive to benefit a local food bank.
The culmination of the campaign was August 30, 2017, for ADU's annual Service Day. More than 265 employees served this year at Forest City, Fla., Spanish Church to help them renovate a new space, which they will use to serve those in need in the community. Floors were painted, fences were built, the church and office rooms were cleaned top to bottom, staff and faculty entertained the children at the church with music and games, and many more projects were completed.
"Since 2009, ADU has shared our talents, treasure, and time to serve organizations in our community. To see the work that was accomplished is truly an inspiration. It puts into action our calling and commitment to service — a Christ-like value at the core of who we are," said Edwin I. Hernández, Ph.D., president of ADU.
During this 25th year anniversary, ADU volunteered 13,000 hours through the "25 for 25" campaign.
Adventist University of Health Sciences | November 2017