Rebecca Carpenter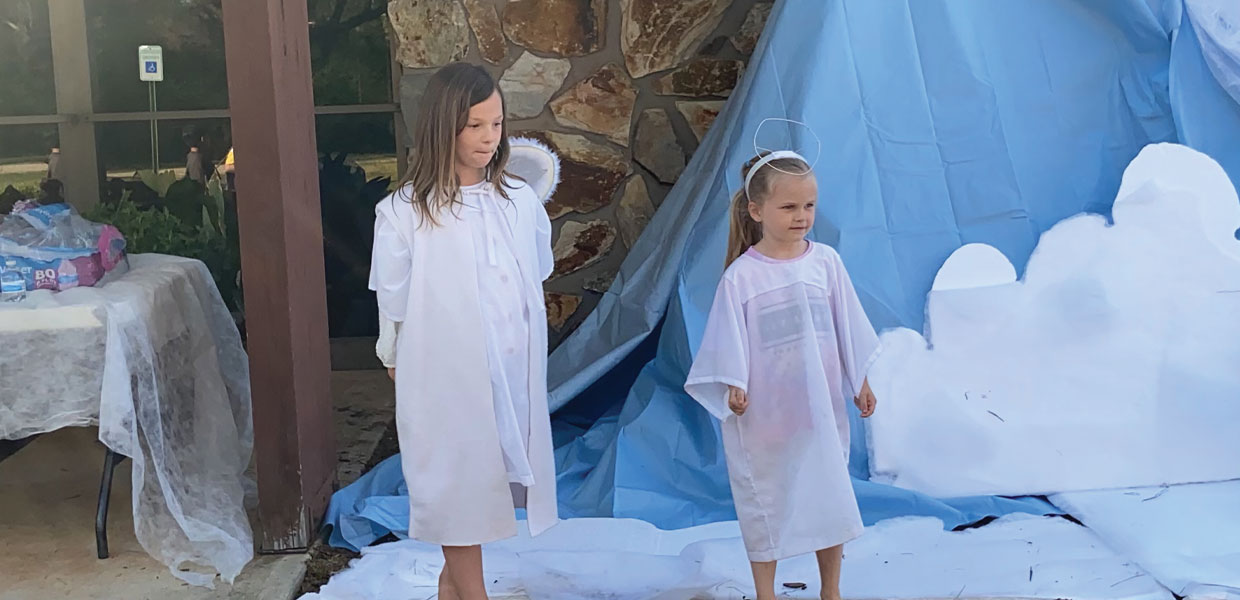 Courtnie Hodgins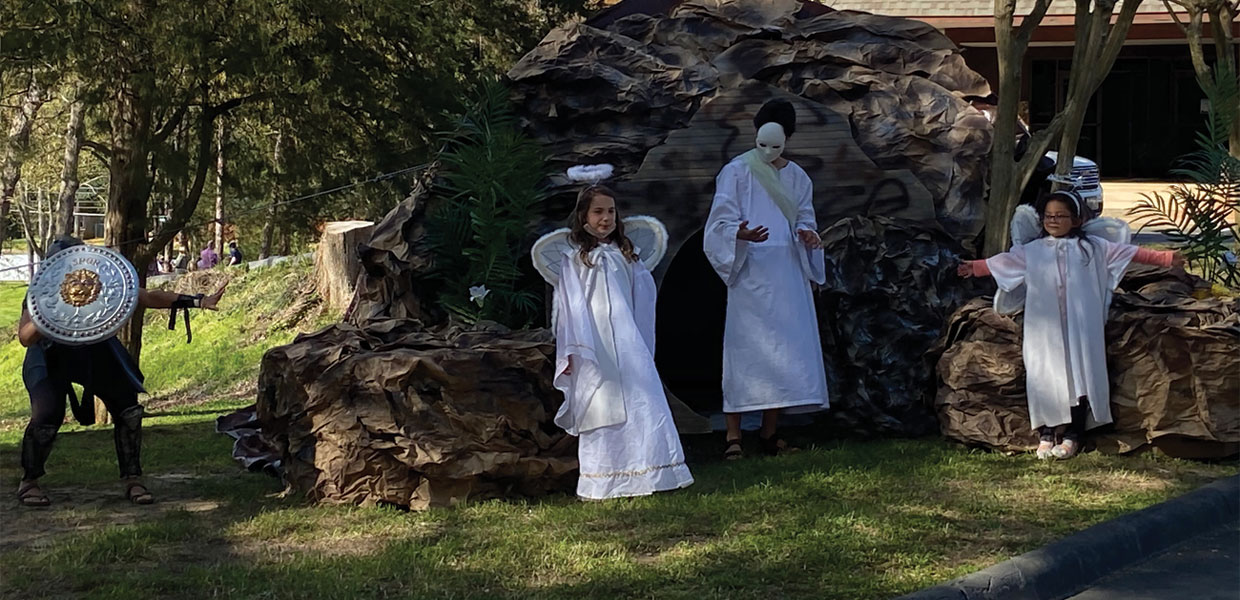 Courtnie Hodgins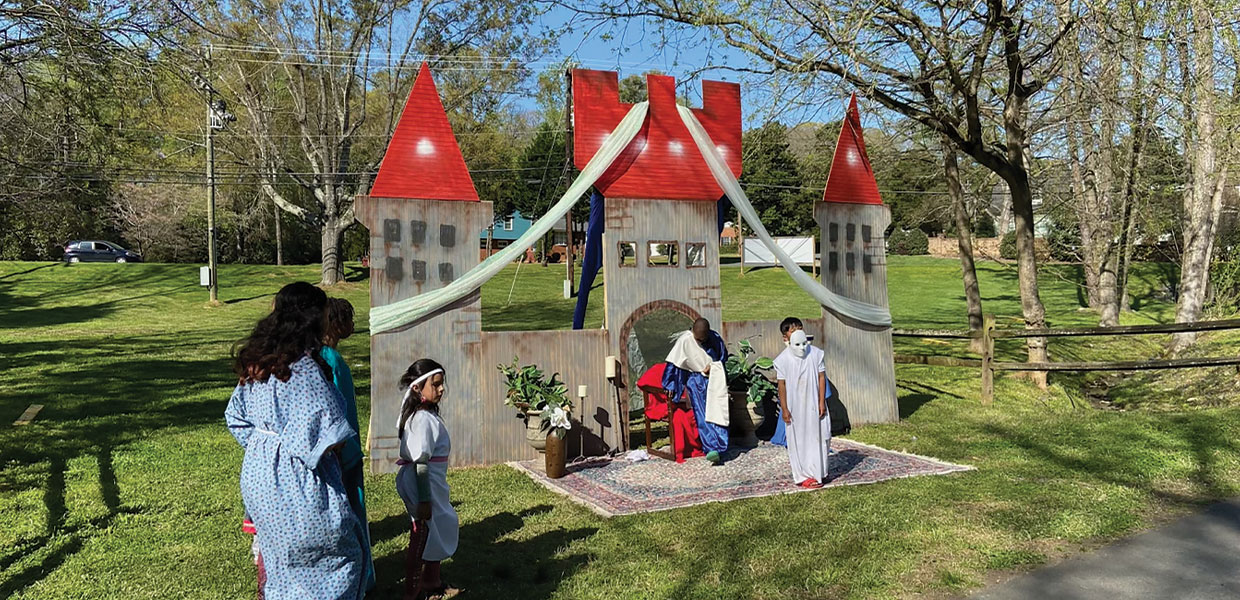 Courtnie Hodgins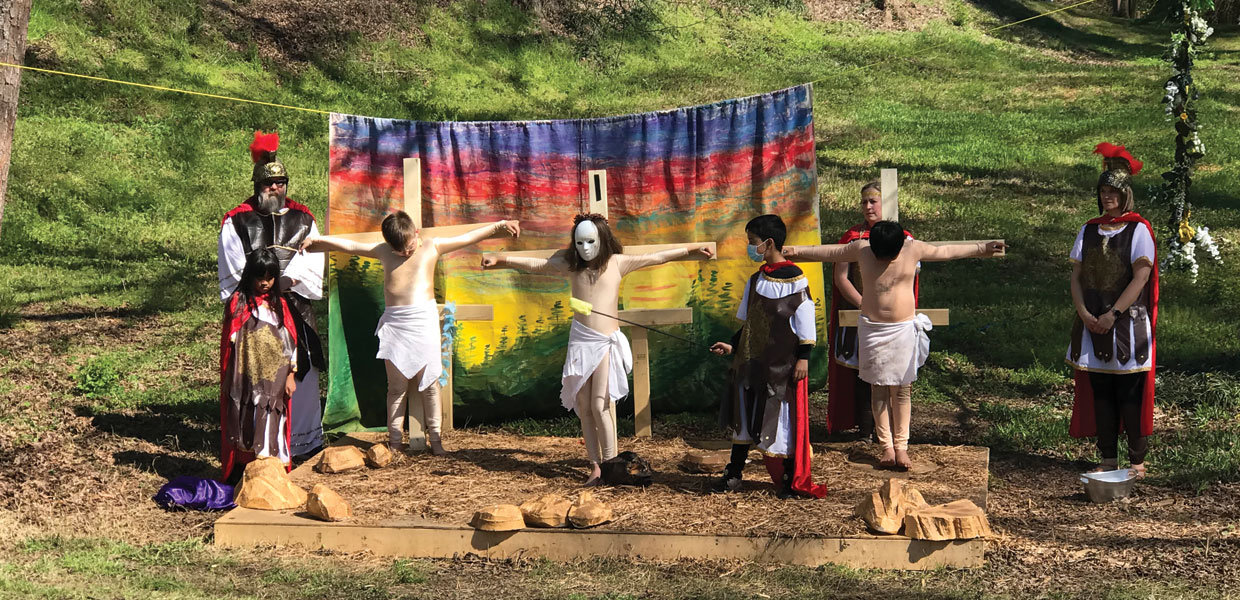 Rebecca Carpenter
ACA Holds Easter Walk Through
On the afternoon of Easter Sunday 2021, faculty, parents, and more than 60 students from Adventist Christian Academy in Charlotte, N.C., presented the final days of the life of Christ in a multi-scene, walk-through production on the properties of the school and the neighboring Sharon Church.
Visitors were guided through the different scenes, beginning with the Last Supper in the upper room, through the Garden of Gethsemane to the courts of Pilot, and then on to the crucifixion, the resurrection, and, finally, the ascension. The children were troopers, remaining in character for nearly five hours, and acting out their lines every few minutes for a new group of onlookers.
Principal Misty Stein greeted guests as they arrived, and shared some background for the event before each tour began. A small Bluetooth speaker hung from the belt of each guide, and as he or she led a tour, the music and voices of the children were amplified to be easily heard. The script was written by Stein, an original score was composed by Winsthon Alvis, and props for each scene were designed and built by Alma Perez.
Local Fox Charlotte affiliate channel 46 came to report on the walk-through play, calling it a "message of hope" to the community. Truly, to share that hope of salvation was the goal of all involved. It kept them going during long rehearsals for months on end. It kept them energized through a very long day of performances, and it gave them an immense sense of satisfaction from doing their part in sharing the Good News of Easter.
Carolina | June 2021