BY lisa marie esser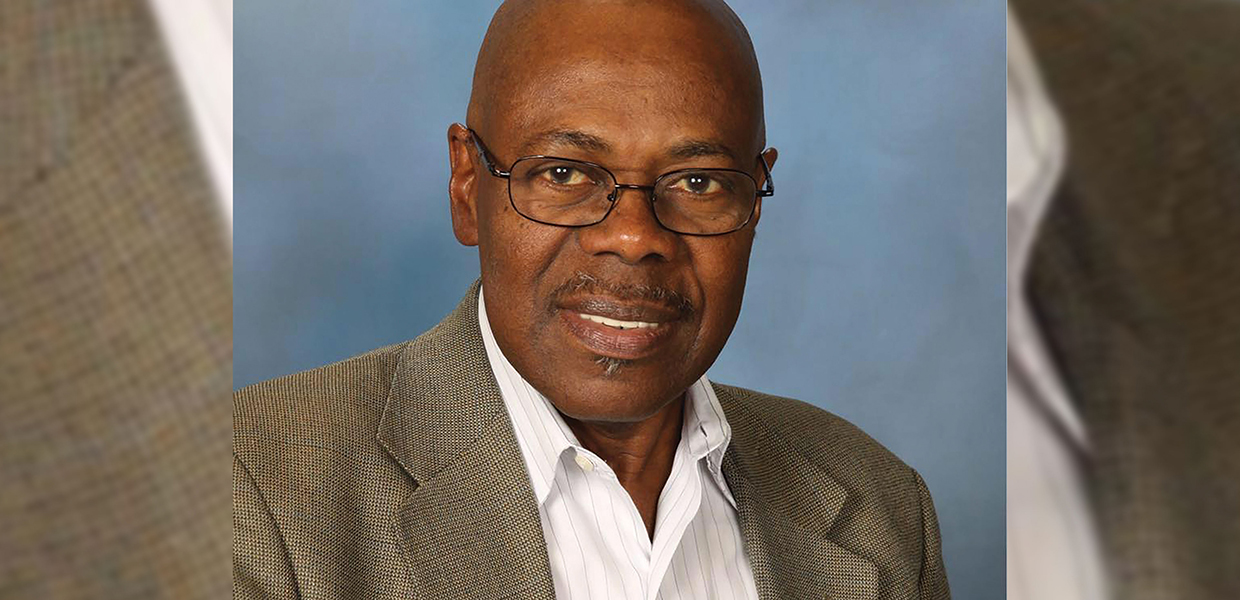 Len Archer, Ph.D., served as faculty and an academic leader at AdventHealth Universaity for 27 years before his retirement.
At the end of AdventHealth University's (AHU) spring academic term, Len Archer, Ph.D., retired after 27 years at AHU. His last role was as academic dean for undergraduate programs and vice president for academic administration, but he started in 1993 as an associate professor.
While finishing his Ph.D., at Indiana State University and teaching biology, Archer had interviewed with various higher education institutions, mostly in the northern part of the country. "My wife asked me, 'Can you find someplace warm?'" Archer recalled with a laugh. Soon after, he received a call from a childhood friend, Sy Saliba, Ph.D., who had recently accepted a position as academic dean at a burgeoning healthcare university in Orlando, Fla., known at the time as Florida Hospital College of Health Sciences.
Archer enjoyed his visit and appreciated AHU's focus on spirituality, and bringing together people with diverse religious and ethnic backgrounds to work for the same purpose. "It has been one of the driving factors for me," he said about AHU's mission to develop healthcare professionals who live the healing values of Christ.
He also credited Saliba as a strong influence in his ultimate decision to accept the position. When Archer asked why Saliba left his position at Andrews University to go to a brand-new school, Saliba told him he appreciated the potential and vision of the institution. Archer agreed, liking the idea of getting in on the ground floor to help build an institution whose mission he believed in.
Archer was eventually promoted to chair of the Pre-Professional Studies Department in 2000 after his predecessor, Don Williams, Ph.D., became academic dean. Archer didn't start his career with ambitions to move up the executive ladder. His devotion to improving AHU and carry its mission forward led him to happily accept any responsibilities offered to him, and his expertise led many new initiatives and degrees to success.
Williams said, "Len Archer is a true gentle man…his honesty and [steady] hand on the tiller of whatever part of the organization he was leading have made [him] a beloved teacher, mentor, and administrator."
One of his initiatives was the development of the Health & Biomedical Sciences (HBS) Department, as well as the Foundation of the Healthcare Administration Department. Later, he would become assistant to Williams; when the Academic Administration Office reorganized, Archer became academic dean of undergraduate programs while Williams oversaw the graduate programs.
Although Archer was a guiding force in many of the University's initiatives, his true passion was always teaching. "I'd like to say I was a good teacher … it's what I really love to do," said Archer.
He experienced the fruits of his teaching firsthand after he was diagnosed with throat cancer in 2007. Going in for his first round of chemotherapy, Archer discovered that a former student of his would now be his cancer care nurse.
She wasn't just a former student, though; she had nearly left her program due to personal troubles before Archer convinced her to continue. She did, and then, almost a decade later, she was working to save his life. She wasn't the only one. Several students he taught ended up being caregivers during his illness. "It was a tough and, still is, an emotional experience for me," said Archer. "The people who I worked so diligently to develop professionally became the individuals who were caring for my life."
Archer has long been an advocate in the community as well. An avid cyclist, Archer sought ways to give back to the community with biking, especially after his cancer recovery. He chose to focus on diabetes research, a cause close to his heart as his wife had been diagnosed around the same time he was diagnosed with cancer. For the past decade, he participated in the yearly Tour de Cure ride, raising over $20,000 for research.
Another important piece of Archer's legacy at AHU is the University's official song. "That's one thing I'm really proud of," said Archer. Prior to his illness, Archer was a vocalist who had sung semi-professionally. The song is a core part of AHU's campus spirit, with meaningful lyrics based on the University's four core values.
AHU's president, Edwin I. Hernández, Ph.D., said, "Len Archer has been a core leader of this organization, whose vision and foresight helped shape AHU to what it is today. He's mentored countless students over the years, and many have returned to campus as professors and leaders. He's a strong advocate for Adventist Christian education, and has exemplified Christ's values in all his dealings."
Archer expressed his gratitude to David Greenlaw, D.Min., for giving him the opportunity to join AHU's faculty back in 1993. Reflecting on his years, he said, "I certainly haven't regretted it. I worked with a wonderful group of people with a clear vision of what healthcare education is about, and never thought of leaving."
Upon his retirement, Archer looks forward to spending more time with his "biggest fans" — his wife and children, who supported him through his many years of work.
AdventHealth University | May 2020