BY Lillie Buckingham and Barbara Barnes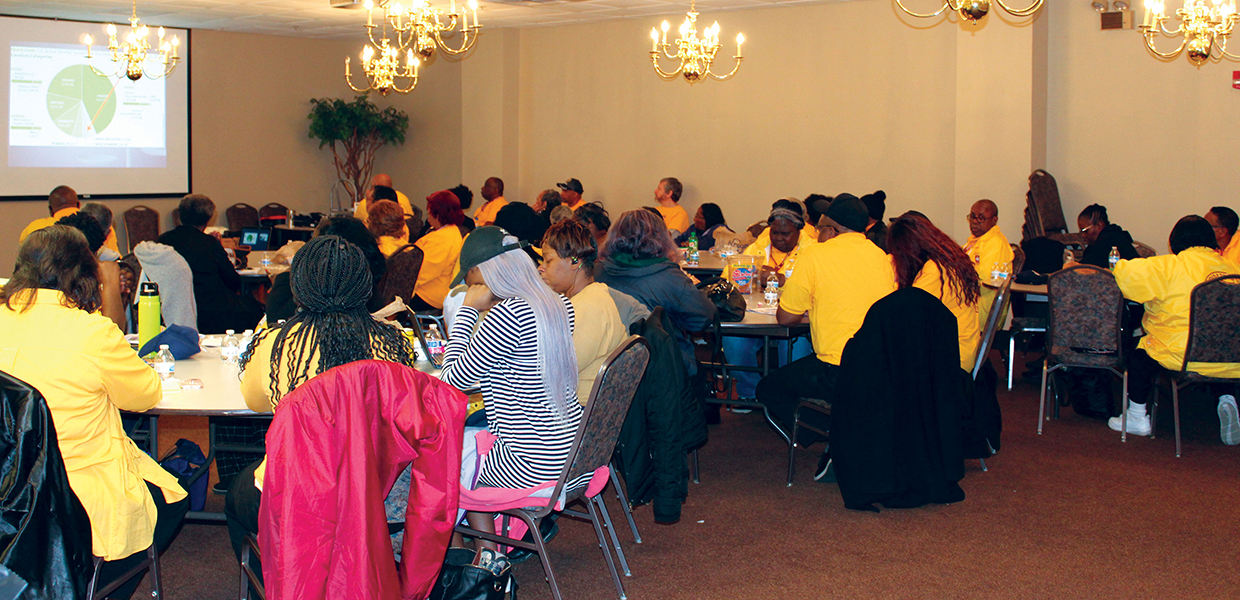 ACS DR training class at Oakwood University in Huntsville, Ala., teaches the volunteers innovative ideas.
Lillie Buckingham
South Central Conference Adventist Community Services (ACS) held its annual ACS Institute Training in Huntsville, Ala., on Oakwood University's campus, March 6-7, 2020. This year, Adventist Community Services and the Alabama Fire College partnered to provide emergency services training to its volunteers. The workshops presented included "Hazardous Materials/WMD-Awareness" and "Active Shooter/Hostile Event Response."
Hazardous materials awareness was very helpful to the volunteers. Some may not think Adventist Community Services Disaster Response (ACS DR) handles hazardous materials in the warehouses, but they actually do. One of the most common potentially hazardous materials handled by ACS DR volunteers is common household bleach. A one-gallon container purchased for home use may not seem like it creates a hazmat situation, and normally it would not. However, if it were to be combined with another chemical, such as another cleaning product which contains ammonia, a hazmat situation immediately exists.
The active shooter/hostile event workshop taught the attendees how to be aware of their surroundings, especially in places of worship. There must be a new way of thinking to protect everyone and better serve the visitors and congregation.
Dwayne Williams, south Mississippi ACS DR coordinator, thought the workshops were "awesome and timely." Vernon Giles, north Alabama ACS DR coordinator, stated, "The workshops were highly informative and interesting, and the presenters provided good examples of how to protect ourselves." Wayne Blanding said he is following up with the active shooter workshop, and plans to utilize his knowledge at his church.
South Central | May 2020