By Daniela Jean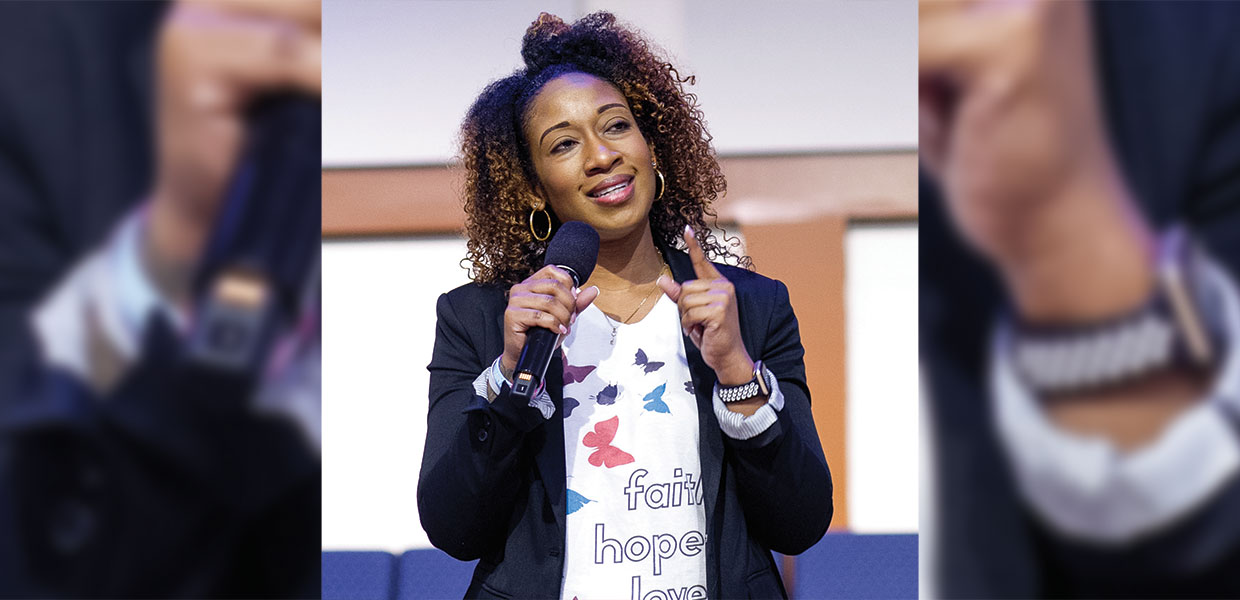 Marissa Alexander challenges SEC youth to be advocates for social justice. Alexander became a criminal justice activist after her wrongful conviction was overturned in 2015.
Chris Lou
Youth gathered for the Southeastern Conference (SEC) Youth Convocation on January 26-28, 2018, to reconnect with God at SEC's Camp Hawthorne. Directed by the theme "The Time is Now," Prince Lewis, SEC youth director, and the youth ministry team spent the weekend training and equipping attendees.
One surprise seminar was given by Marissa Alexander. Alexander became a national figure when she was wrongfully convicted for firing a warning shot to protect herself from attack from her then-husband, Rico Gray. After her conviction in 2010, courts ordered a new trial which led to her 2015 release. Since then, Alexander has become an advocate for social justice, and shared with the SEC youth about her journey to justice. Alexander's story brought awareness to the mistreatment of minorities, by shedding light on the injustice that she experienced. She shared how her faith in God grew despite the unlawful charges against her, and how the power of community and those who rallied behind her helped to ensure that justice was eventually served. Alexander shared the importance of standing up for your rights while standing on your faith. SEC youth responded with a standing ovation.
Attendees also participated in a variety of seminars covering relevant subjects for youth, as well as a community service project at neighboring nursing homes, Finally, the youth closed the Sabbath with a bonfire worship and testimony service. An evening concert featured gospel recording artists Jonathan McReynolds and Ashaala Shanae, to encourage the youth with uplifting music. The weekend culminated in a Sunday funday filled with sports, recreation, and community building.
Southeastern | April 2018