BY lisa marie esser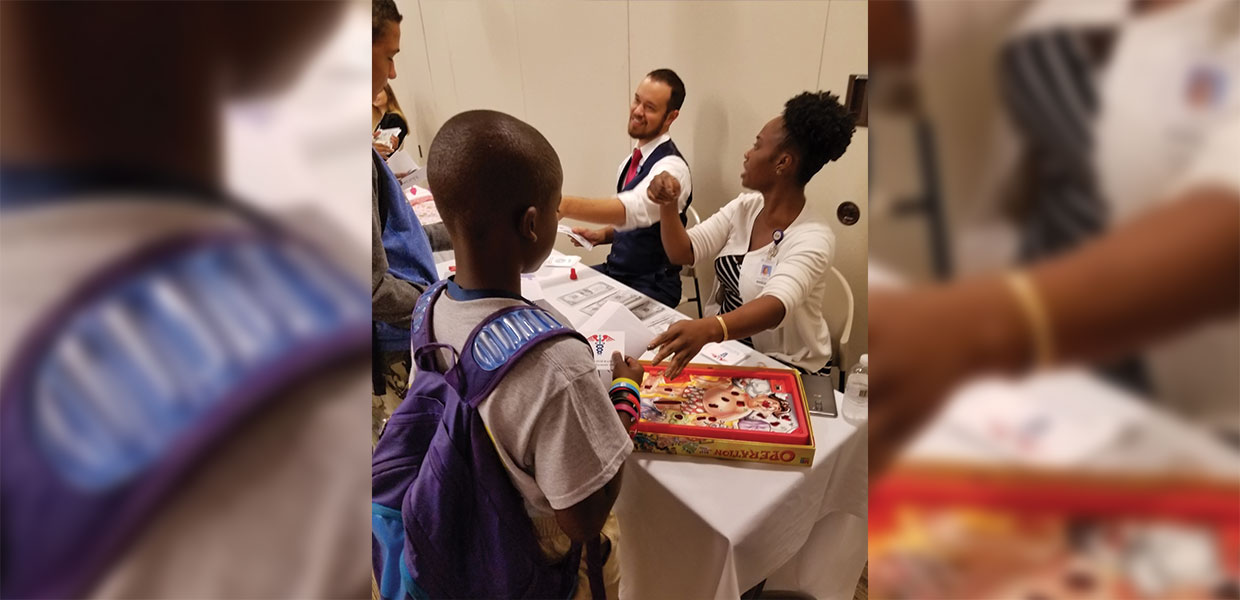 ADU staff assists campers with choices in the "Game of Life" during Science Camp.
Adventist University of Health Sciences (ADU) hosted its Second Annual Summer Science Expedition June 26-30, 2017. The week-long day camp was designed to teach middle school aged children the benefits of STEM (science, technology, engineering, math) education, health education, and health careers. ADU welcomed 20 children from the East Altamonte Boys & Girls Clubs in Altamonte Springs, Fla. The children participated in science workshops, field trips to the Nicholson Center and Orlando Science Center, fitness and wellness workshops, and a nutrition lesson with the Edible Education Experience. Summer Science Expedition was a very successful program supported by several local sponsors.
"The outpouring of support in the central Florida community was inspiring. Thanks to multiple sponsors and donors, ADU was able to provide a greater amount of quality education experiences and nutritious meals throughout the week," stated Kendra Van Houten, director of community engagement at ADU. "Support more than doubled between our inaugural program year, and this year. We are truly grateful."
Campers participated in daily programming to reinforce self-esteem, healthy choices, and college preparedness. The children enjoyed touring the academic programs offered at ADU, and interacting with college students and professors in the classroom setting.
"Smiling faces were in abundance. I witnessed the children we served, and the ADU faculty, employees, and students share in the blessing. This is a program that means so much to ADU, and we are honored to partner with the Boys & Girls Clubs of central Florida," commented Van Houten.
ADU looks forward to planning the next Summer Science Expedition for 2018. The program is designed and coordinated from the Office of Community Engagement and the Science Camp Committee.
"Without the tireless efforts from the committee and all departments at ADU, this program would not exist. ADU pours their heart and soul into the camp, and the children benefit from that level of devotion," said Van Houten. "It is our joy to do all we can to bless the children, and they, in turn, bless us in abundance."
Visit your local Boys & Girls Clubs website to learn how you may be able to serve children in your community.
Adventist University of Health Sciences | September 2017