David Graham and David Wright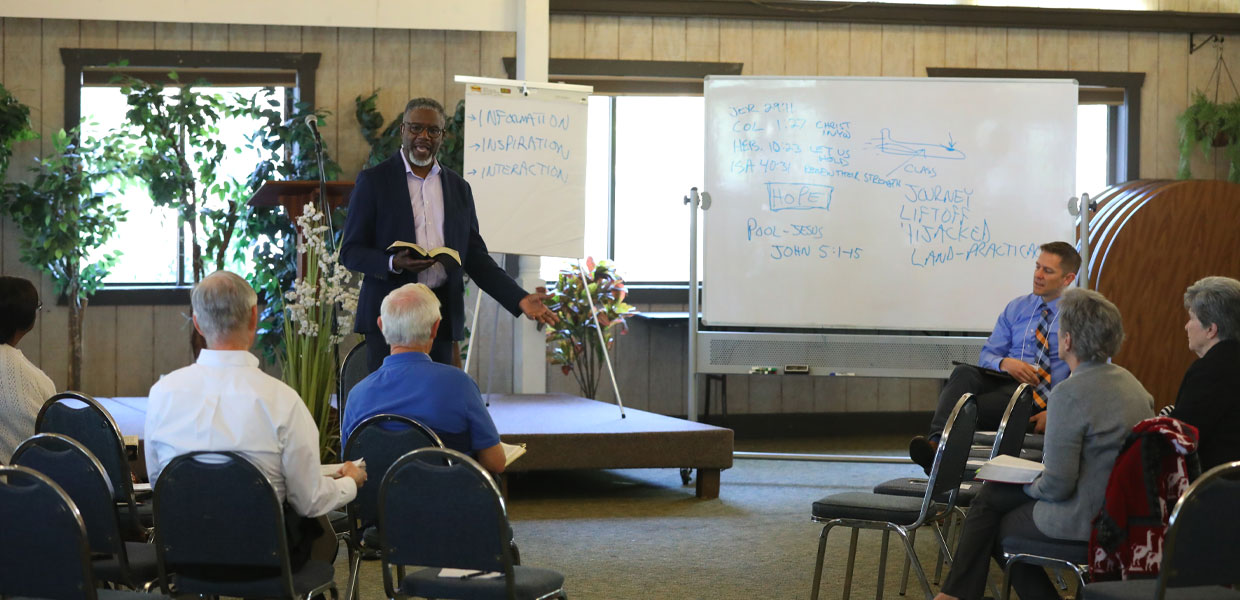 Adult Sabbath School training session with guest speaker Curtis Hall
Courtney Herod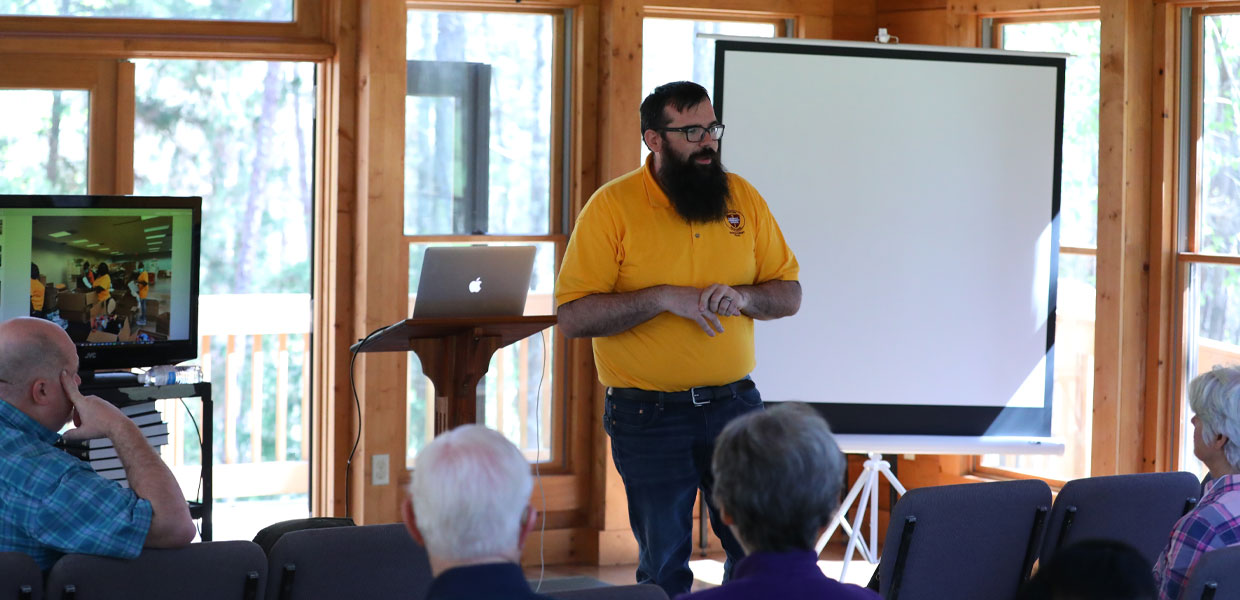 Real world lessons with Ryan Amos, pastor.
Courtney Herod
Adult Sabbath School, Community Service Retreat Held
T he annual Adult Sabbath School and Community Service Workshop was held at Nosoca Pines Ranch, March 26, 2022. Curtis Hall was the keynote speaker, and he challenged both groups to taking a D.E.E.P. dive into their respective ministry. What does D.E.E.P. stand for? First, one has to make a Decision. What needs adjusting? What needs attention? How could it be improved? Second, Effort must be put forth in pursuing that decision. What is the action plan? Third, consideration must be given to the Environment and doing everything possible to promote an environment of team work, positivity, and excellence. Lastly, all were challenged as ministry teams to practice Perserverance. By so doing, ministries can go D.E.E.P. for the glory of God.
Along with four general sessions with both groups, there were also breakout sessions for both Adult Sabbath School and Community Services in dealing with the practical strategies, methods, and best practices for successful ministry. Hall broke down some simple principles in preparing and presenting an Adult Sabbath School lesson along with other practical strategies.
The Community Services spotlight was in partnership with Adventist World Aviation and Wings 4 Humanity. Chief Flight Instructor Doug Pagliolo and his missionary efforts with Steven Leger were inspirational. Ryan Amos, pastor, provided real world lessons on effective leadership in changing times in the community. Marlene Nunnaley highlighted how God's Closets are reengaging after the pandemic, and their growth nationwide. Geri Tucker shared how to connect with the 55-and-older population, benefiting both the church and community.
All together it made for an inspiring, informative, and spiritual weekend. The organizers thank those who gave of their time to join in this venture. If anyone missed the experience, they will have the chance to attend next year, learning how to be more effective in ministry and how to better glorify Jesus, the Lord and Savior.
Carolina | June 2022