keith Barrow, Corporate Communications Intern at AdventHealth.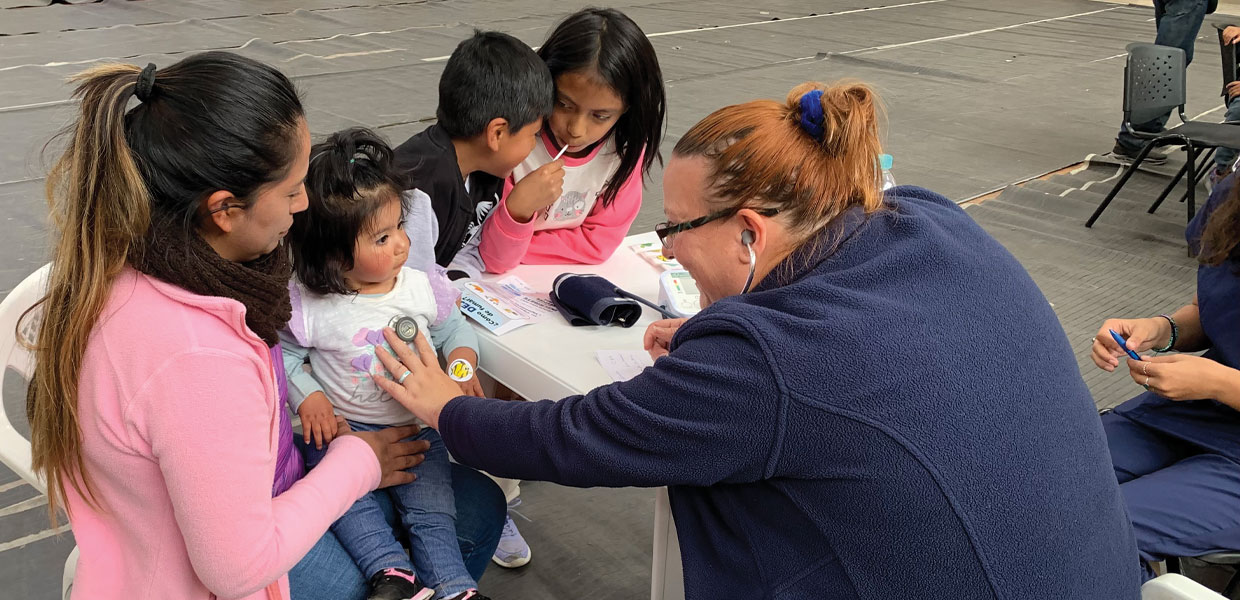 AdventHealth
AdventHealth recently took its first mission trip to Ecuador to provide medical services to local communities. The team, which spent time in the capital Quito and in the nearby town of Machachi, was part of an international partnership between AdventHealth and Clínica Adventista de Quito, organized by AdventHealth's Global Missions program.
"It was a phenomenal team from multiple campuses in the West Florida Division," shared Joseph Rivera, M.Div., vice president of mission and ministry for AdventHealth in west Florida. The team consisted of 22 individuals, among them eight clinical workers including physicians who specialize in various areas such as neurology, oncology, and dermatology.
Over the course of the mission trip, the team served more than 1,400 people of all ages. The patients came from near and far with a variety of health conditions, including diabetes, heart issues, and trauma situations. The team also set up a small on-site pharmacy. "We were able to buy pharmaceuticals and hand those out to patients right there," said Rivera.
Although this was the first mission trip to Ecuador, AdventHealth's impact in the country has been evident for quite some time. Over the past few years, AdventHealth raised funds to help Clínica Adventista de Quito finish their imaging center, and funded two shipping containers with donated medical supplies.
"We stayed active," commented Rivera on the work AdventHealth has done in Ecuador over the years. "But, this past June was our first time being able to actually go there, which for me was very exciting."
In addition to the medical services provided, the mission team also tended to the spiritual needs of local residents. "Not only was their physical need met, but a blessing, a spiritual blessing was bestowed upon them," said Rivera. He shared how many of the physicians made it a point to ask patients if they could pray with them after every visit.
The spiritual blessings, however, were not limited to those on the receiving end in Ecuador. "Our team received a lot of blessings too," expressed Rivera. "I know people say that, but they were a different group on the way out than they were on the way in." The experience transformed the team in an incredible way, added Rivera, and they were all excited about the work they had done.
AdventHealth's mission is to extend the healing ministry of Christ, and the Global Missions program is a visible example of that mission being brought to life. Rivera emphasized the impact these trips can have on an individual when they experience this mission in action. "There are so many different levels to what a trip like this does," Rivera explained. "It clarifies our mission to those who participate, but it also instills within them a passion for living out that wholistic care too."
The team plans to go back to Ecuador in the coming years to not only provide medical services, but also training support in areas such as marketing and accounting. "We're there to leave them in a stronger place," said Rivera, continuing, "to be a bigger impact in their community."
For more information on AdventHealth Global Missions and upcoming mission trip opportunities, visit AdventHealth.com/GlobalMissions.
AdventHealth | September 2023