BY lisa marie esser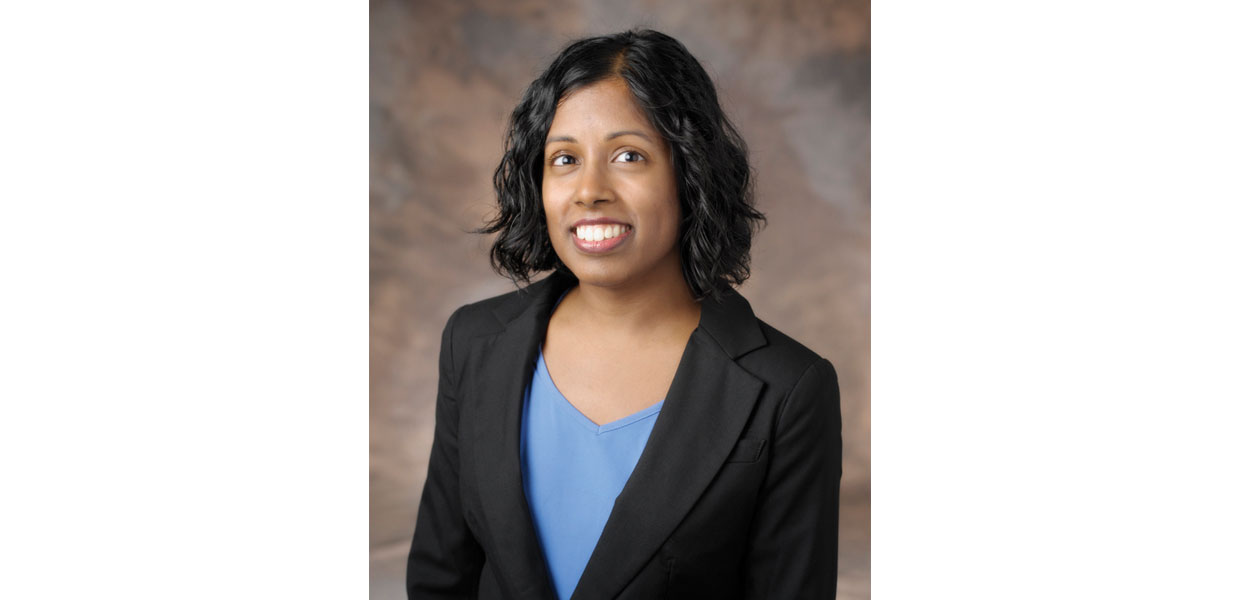 Niesha S. Steinke, campus chaplain at Adventist University of Health Sciences in Orlando, Fla.
Since its inception in 1992, Adventist University of Health Sciences (ADU), Orlando, Fla., has been driven by its mission to develop healthcare professionals who live the healing values of Christ. The Office of Chaplains has played an impactful role on campus in reinforcing this vision with students. ADU's chaplains are essential partners, engaging directly with students to help deepen their relationship to God.
The chaplains are respected members of the ADU family, and act as spiritual and emotional mentors for their students. After the retirement of Bill Crofton, chaplain, ADU had an important decision to make when it came to hiring his replacement. Fortunately, the University found a perfect fit with Niesha Steinke.
As a female chaplain with almost 10 years of experience in hospital work, she offers a unique, distinct perspective to ADU's student body, which is predominantly female. Originally pursuing a degree in psychology, Steinke first felt the call to ministry when she was enrolled at the University of South Florida. Following graduation, she spent two years in ministry, first as a missionary in Palau and then as an assistant chaplain of Adventist Christian Fellowship at the University of Tennessee. After attending seminary, Steinke moved onto hospital chaplaincy and has worked in various sectors, including two trauma hospitals and the oncology units at Florida Hospital Orlando.
In her new role, it seems she has arrived full-circle from her beginnings. From an on-campus Adventist ministry group to an Adventist university, Steinke has followed God's guiding path. Her hospital background provides a more informed perspective of what students can expect working as healthcare professionals. Having interacted with patients from different backgrounds, religions, and socio-economic situations, she's well-equipped to relate to the diverse student body at ADU.
As the newest chaplain, Steinke has been warmly welcomed by the staff and students. She's been working closely with Reynold Acosta, lead chaplain, who has worked at ADU for 13 years. She's grateful for their strong teamwork and camaraderie, calling him a "jokester" who has taught her a lot.
Working in hospitals gave Steinke first-hand experience of the emotional intensity of healthcare work as she collaborated closely with nurses, physicians, and other hospital staff. One of her aims in supporting students is to help them understand the importance of their own self-care in addition to their patients. Besides offering counsel and being involved with campus ministries and school events, Steinke will be teaching a class next semester called Issues in Grieving and Loss.
Steinke has enjoyed the opportunity at ADU to build relationships with the students she meets and be a part of their journey at school. She says, "ADU feels like a family, and the students feel that way too." Being with ADU gives her the chance to help build a community that supports spiritual growth and gives students, faculty, and staff a place to belong.
The students at ADU come from all walks of life. Yet, its community is unified behind a common mission: to practice healthcare as ministry. The success of this singular vision depends on the hard work of employees like Steinke. ADU's students are blessed to have her devotion, compassion, and spiritual guidance.
Adventist University of Health Sciences | March 2017