eric cadiente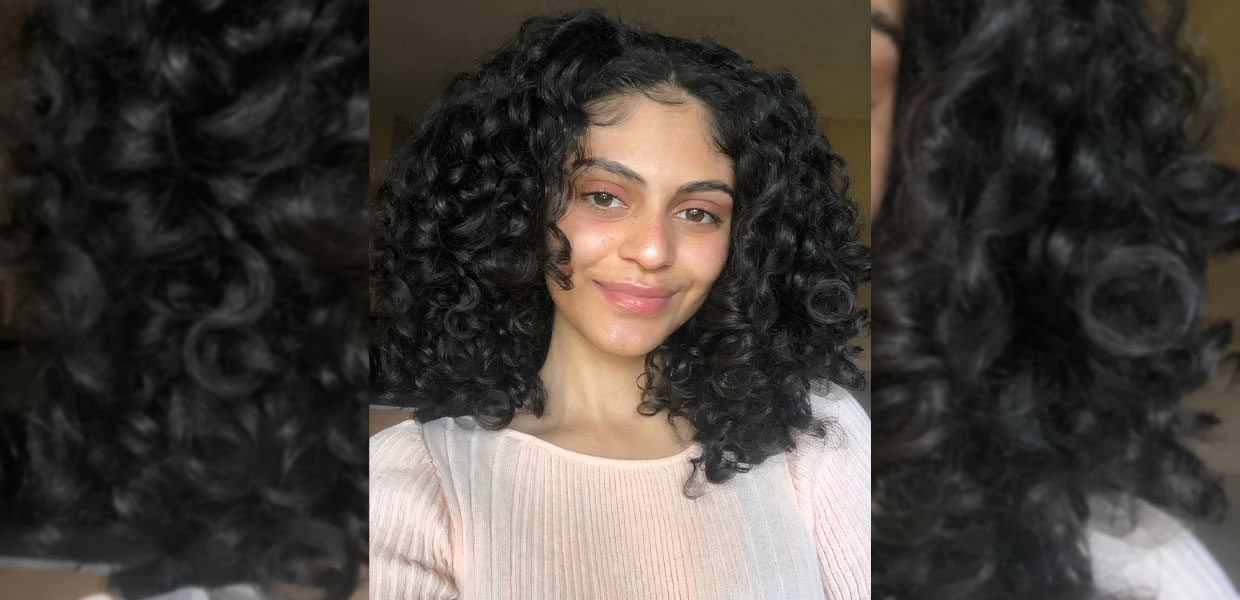 Diana Ventura, a recent alumna of AdventHealth University (AHU), currently works as a graduate research assistant in the Center for Population Health Research at the University's Department of Health and Biomedical Sciences. Many alums return to the University and make their impact as leaders and professors, but Ventura's legacy thus far is the lasting impact she's had on her academic program as a student.
The irony of her story is that she originally had no plans to attend AHU. After attending Shenandoah Valley Academy for 3 1/2 years, she moved back home and graduated from high school in New York City. At first, Ventura attended college in Brooklyn, but then followed her family when they moved to Florida.
Her father suggested that she enroll at AdventHealth University, which at first she resisted. He was persistent and even went as far as filling out her college application, financial aid application, and transcript requests. She eventually agreed to enroll and quickly fell in love with the school, in part due to its welcoming environment. She also loved the smaller class sizes, faculty that genuinely cared, and the friends she made in class.
Ventura excelled as a pre-med student in the Department of Biomedical Sciences. Her natural leadership honed over years in church youth groups began to shine on campus. She led the AHU pre-med club, became an excellent researcher, and was instrumental in developing a peer-to-peer student mentoring program.
It was while leading the pre-med mentoring program that Ventura and three of her classmates discovered a gap in the curriculum — specific to graduate school preparation — that could help students applying to post-baccalaureate programs. She, along with those same student peers, designed and launched a student-to-student biomedical science mentoring program.
"The result of Ms. Ventura and the group's efforts are that MCAT scores rose significantly for AHU pre-med students, grad school admissions rose by an average of approximately 35%, and her efforts increased student confidence, as well as their understanding and recognition of the demands and pathways to be successful. She is one of our star graduates and is a wonderful example of servant leadership," said Russ Butler, Ph.D., professor of biology and director of the Center for Population Health Research.
Butler also noted Ventura's work as an undergraduate research assistant. The Center for Population Health Research specializes in medical geography. Ventura's specific projects involved building a collaboration with the Orange County, Fla., division of the Florida Department of Health (FDOH). Orange County FDOH was monitoring hepatitis A infections in homeless populations. Ventura was instrumental — as an undergrad, even — in constructing a memorandum of understanding (MOU) with FDOH, the first ever for the center. In addition to this excellent work, which contributed to an understanding of hepatitis A distribution in the county, she also contributed to spatial analyses of breast cancer, public transportation networks, and fast food restaurant distributions. All part of efforts to better understand local population and social factor correlates of public health.
During her senior year in 2019, Ventura participated in a mission trip to Grand Bahama Island as it was rebuilding from the devastation of Hurricane Dorian. It was after that trip that she felt the Lord open her eyes and heart toward a different goal. Ventura decided to switch from applying to medical schools to applying to a graduate program in positive developmental psychology.
"I felt moved that God had a plan for me that didn't involve medical school," she said. "I felt He wanted me to help others find purpose in their lives, and to instill confidence and resilience in themselves and their communities."
Ventura has applied and been accepted into an M.A./Ph.D. program in positive developmental psychology. She was also a recipient of the 2019 Newman Civic Fellowship Award for her efforts in restoring neighborhoods and working to better the community. Ventura is currently working with Anael Santos Jr., Ph.D., chair of AHU's Department of Health and Biomedical Sciences, to incorporate the initiative she created with her fellow colleagues into a sustainable solution for future students in the department.
"I didn't do this alone. My faculty mentors really encouraged me along the way. They were always so attentive. I benefitted from classmates that wanted to collaborate rather than compete," said Ventura. "My mother was always praying for God to lead me on His chosen path. My family, friends, and faculty members really encouraged me along the way."
AHU has four values that guide the University and all who interact with the organization: nurture, excellence, spirituality, and stewardship. Ventura is an embodiment of those values.
"My being here at AHU is a 'God thing,'" said Ventura. "I believe that God wants us to collaborate with Him so our passions and characters can grow, so we can instill purpose and joy back into our communities."
AdventHealth University | August 2021