BY Sierra Hack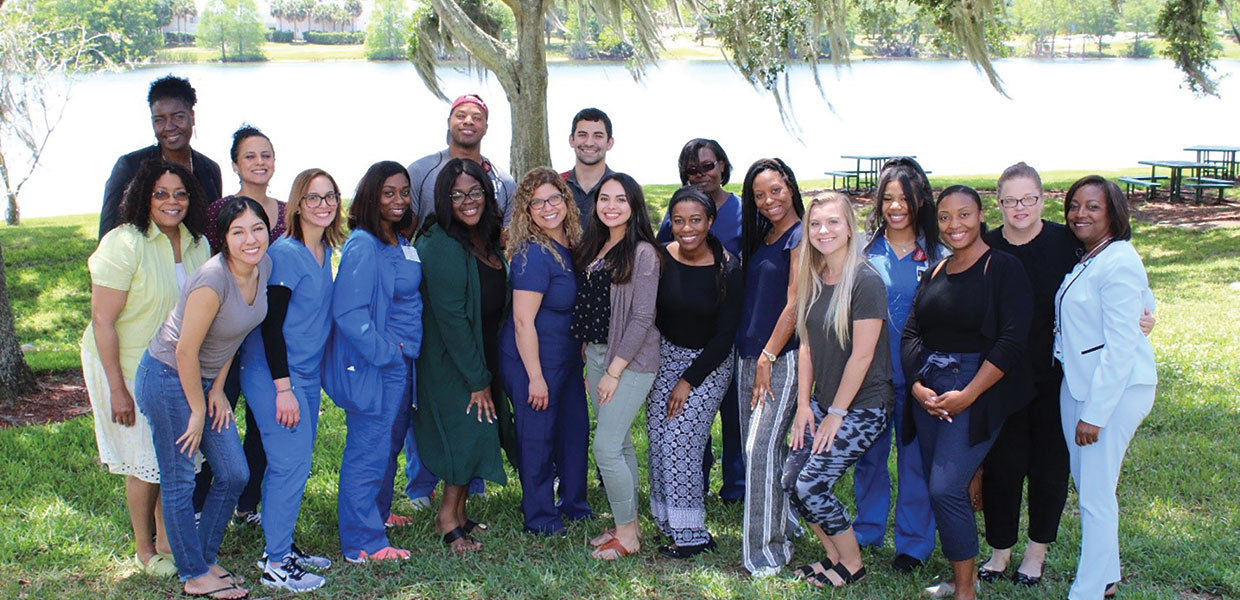 Famliy nurse practitioner inaugural cohort and program faculty members
AdventHealth University (AHU) Online welcomed the inaugural class of the new track in their master of science in nursing (MSN) degree, family nurse practitioner (FNP). During a five-day intensive on-campus visit, students learned advanced nursing assessment abilities, had the chance to further develop critical thinking skills, and participated in FNP-focused expert presentations. Students completed hands-on lab simulation to assess, examine, and make diagnoses on standardized patients, played by live actors.
"You are the pioneers of a brand new, innovative program; leading the path for those in your footsteps," Edwin I. Hernández, Ph.D., AHU president and CEO, stated while greeting the students. "Being the inaugural class, this is a huge step for AdventHealth University."
On the final day of the intensive, Arlene Johnson, Ph.D., M.S.N., FNP coordinator, spoke, "The inaugural cohort for the master's FNP program will be a force to be reckoned with. They are intelligent, have a commitment to mission, recognize Christ as their strength, and are willing to work hard for success. What more could a professor ask for? I am very impressed with our new FNP students."
The online degree program seeks to prepare today's RNs for leadership roles and to take their nursing careers to the next level. Lynelle Callender, D.N.P., vice chair of online nursing, explains, "The AHU FNP program is a Christ-centered, quality, and innovative fully-online graduate program."
AHU strives to inspire its students to embrace the mission of AdventHealth and become the best version of themselves, serving their community.
AdventHealth University | July 2019