Jose Luis Dieppa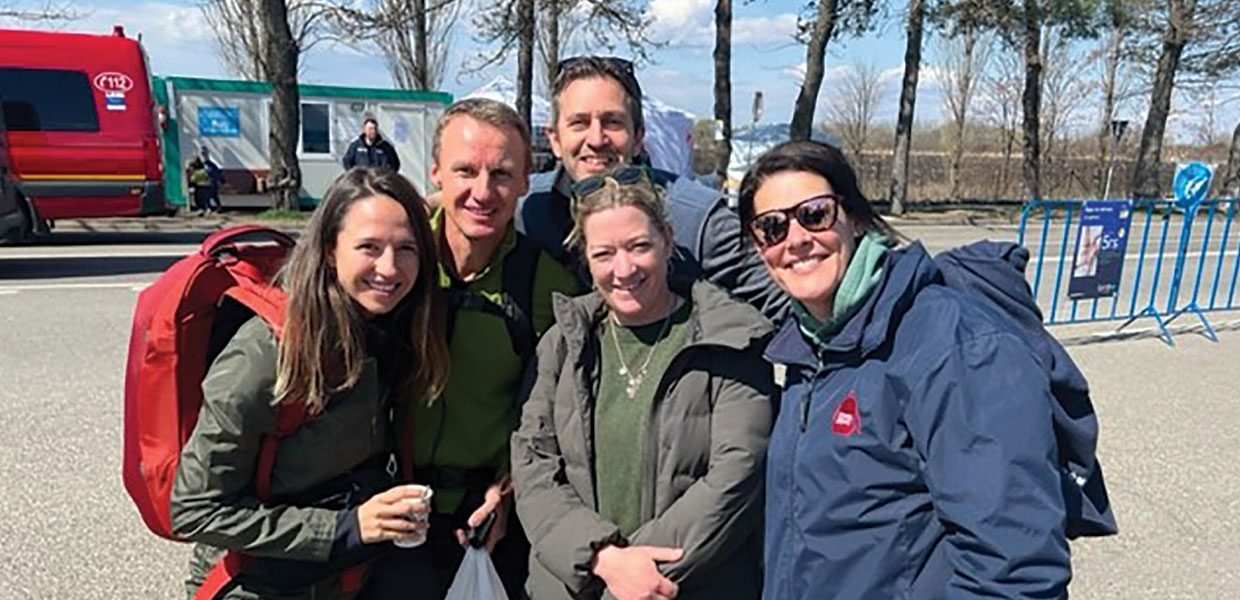 Julia and Oleg Kostyuk (both far left), spent six days on a humanitarian trip to Ukraine in late April 2022.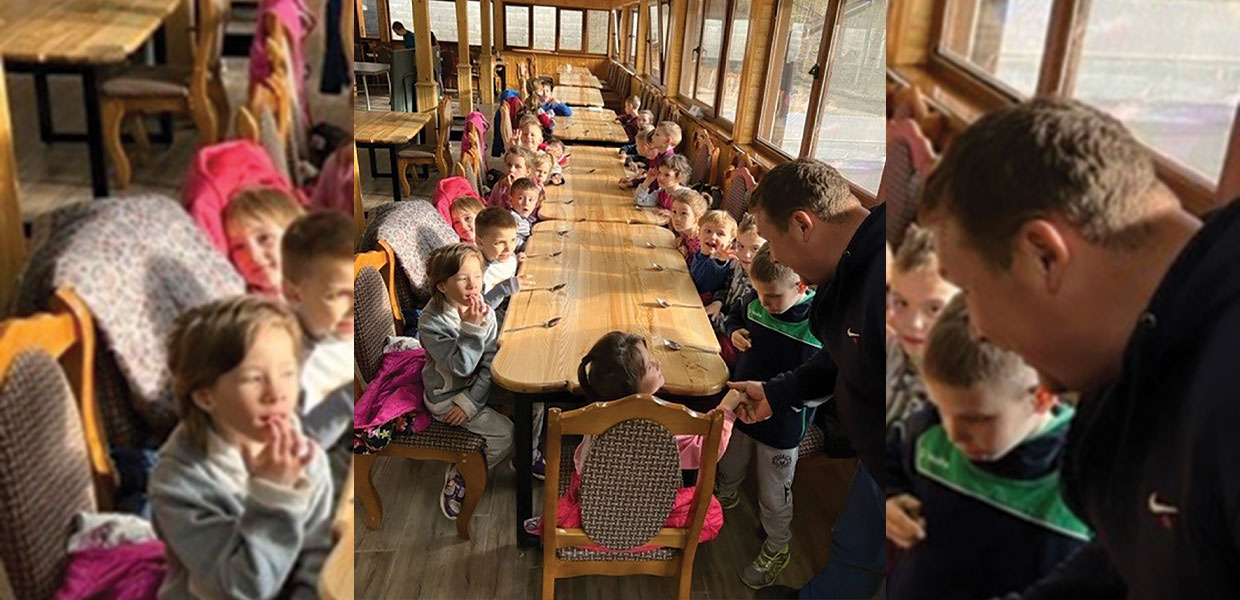 During their mission trip to Ukraine, Oleg Kostyuk, a religion professor at AdventHealth University, and his wife, Julia Kostyuk, an AHU alumna, visited an orphanage camp.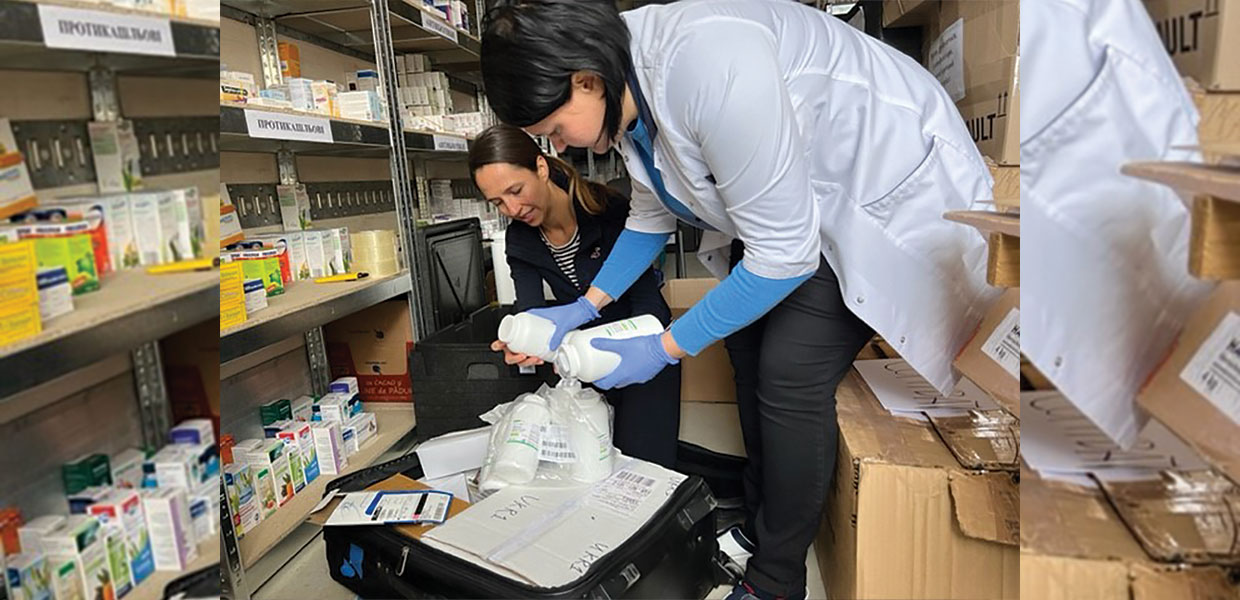 Julia Kostyuk, an AdventHealth University alumna, brought much-needed medication and medical supplies to Ukraine, donated by AdventHealth Global Missions.
Weeks after the war broke out in their native Ukraine, Julia and Oleg Kostyuk, whose family still resides in the country, embarked on a personal humanitarian mission to deliver much-needed medicine and medical supplies to Ukraine in May 2022.
"Once the war started in Ukraine my heart was breaking. I am originally from Ukraine; I have family and friends there. To see them go through so much pain, so much devastation really touched my core. So, I knew I had to do something," said Julia Kostyuk. "We started to do fundraising to send money to Ukraine. Then we wanted to do more."
Kostyuk, who works as a family nurse practitioner and is a graduate of AdventHealth University in Orlando, Fla., was eager to help. She contacted some doctors in Ukraine, which in turn resulted in connecting with the medical team members at the Angelia Clinic, a Seventh-day Adventist health facility in the capital Kyiv, which is now operating an annex site in the western city of Chernivtsi, far from military operations.
"The staff at the Angelia Clinic spoke about the huge need for medication like insulin, antibiotics, and sleeping medication to help the people sleep after so much trauma, as they have lost their homes, their lives have been broken," she said.
The AdventHealth Global Missions team donated the critically needed and lifesaving medication.
"We knew we needed to partner with Julia and Oleg; it was an easy decision," said Monty Jacobs, director of AdventHealth Global Missions. "This was an opportunity for us to be able to provide the aid to someone from our Central Florida community, who was going to deliver the supplies directly to the people in need."
The couple traveled to Romania and then crossed the border into Ukraine on foot as thousands of refugees streamed in the opposite direction. During the six-day trip, they visited two Adventist clinics, as well as a refugee facility and an orphanage in Ukraine.
"The trauma that we see, especially when it comes to children, is significant and is so immense," said Oleg Kostyuk, a professor of religion at AdventHealth University. "We needed to do something about it. Not just pray, not just provide emotional and spiritual support: We needed to act and be the feet and hands of Jesus."
As the invasion of Ukraine continues, the need for critical medical supplies and financial donations will continue to grow.
"We may be an ocean away, we may be far from Ukraine, but together we can make a difference, and a small deed is a very big deal for someone in Ukraine right now," said Julia Kostyuk.
The Kostyuks are planning to return to Ukraine with additional aid later this year.
To learn more about AdventHealth's relief efforts, please visit AdventHealth.com/UkraineRelief.
AdventHealth University | August 2022