Roger R. Wade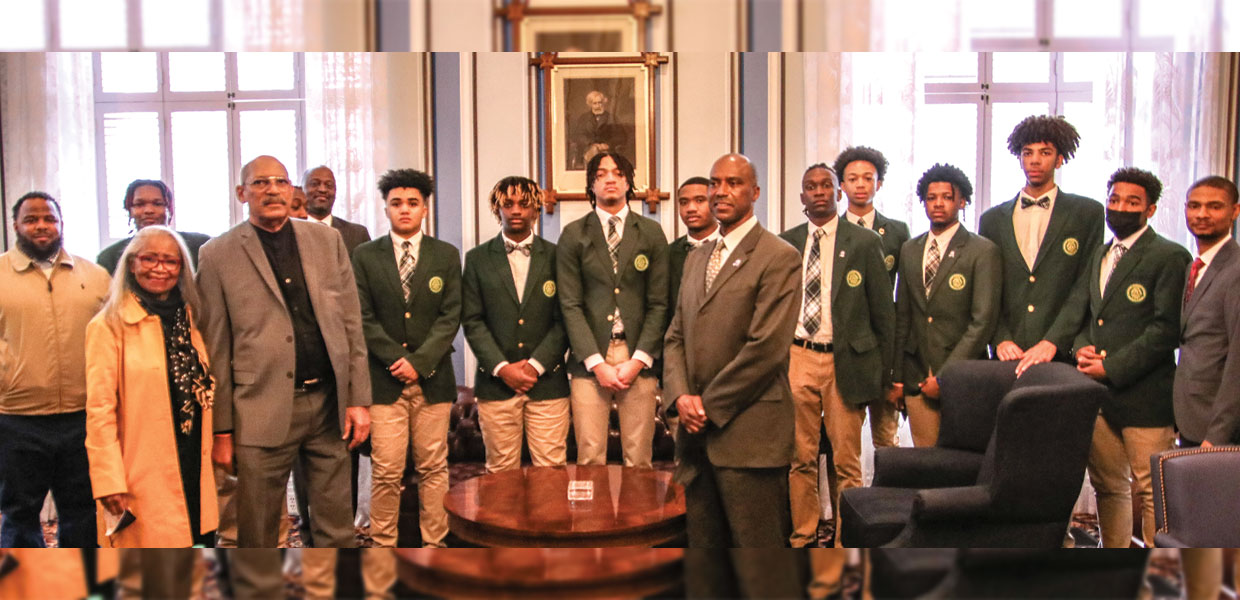 Benjamin Jones Jr., president of South Central, stands with the OAA basketball team at the State Capitol.
Roger R. Wade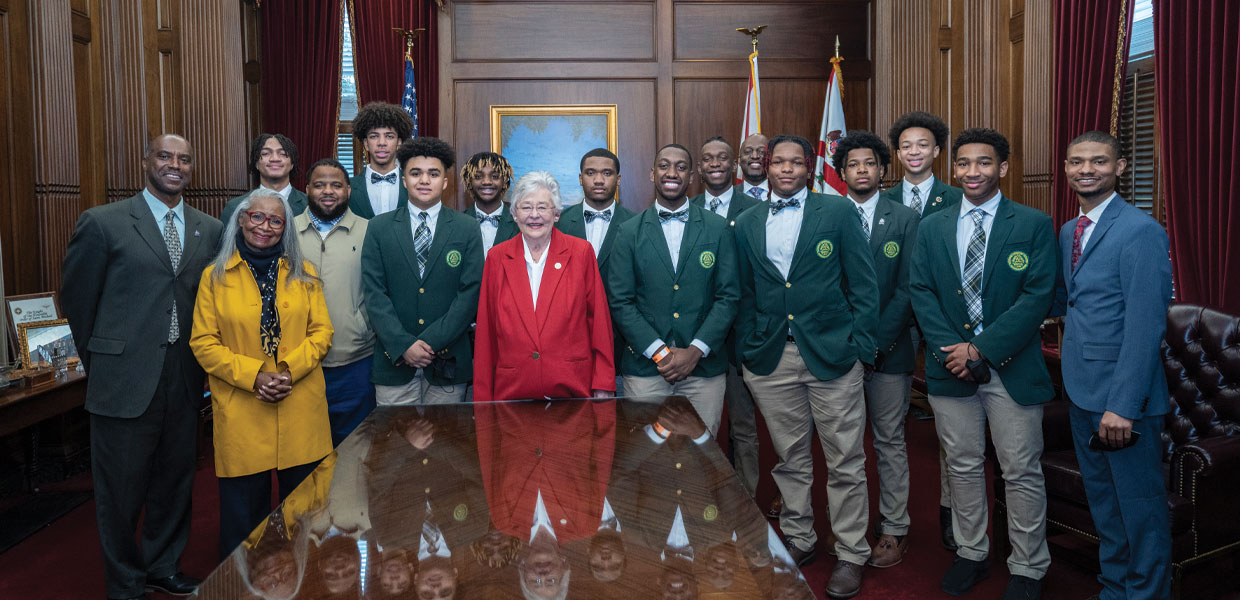 Kay Ivey (center), governor of Alabama, stands with the OAA baketball team.
Governor's Staff
Benjamin Jones Jr., president of South Central Conference, accompanied the Oakwood Adventist Academy (OAA) Varsity Basketball team on their visit with Kay Ivey, governor of Alabama. After the team's decision to forfeit their Alabama High School Athletics Association (AHSAA) Class 1A Boy's Northeast Regional Basketball Semi- Finals game in February 2022, the state governor heard about the team's decision and invited them to a visit with her.
The OAA delegation traveled to the State House in Montgomery, Ala., on Tuesday, March 8, 2022, for their meeting with the governor. Ivey asked each player to share their key takeaway from the events that unfolded. The governor's press release on the meeting stated that Ivey "was impressed by their [the team's] strong convictions, determination to do what is right, and their positive outlook on life, even when things did not go their way."
Jones felt it was important to provide a tangible demonstration of support for the team's decision. In addition, Jones was exploring with the Adventist Church's public relations and religious liberty leaders to see if there is any response that should be made by the South Central Conference legally.
After the visit with Ivey, the team was given a tour of the State Capitol before heading back to Huntsville, Ala.
South Central | July 2022