BY Nelson Fontaine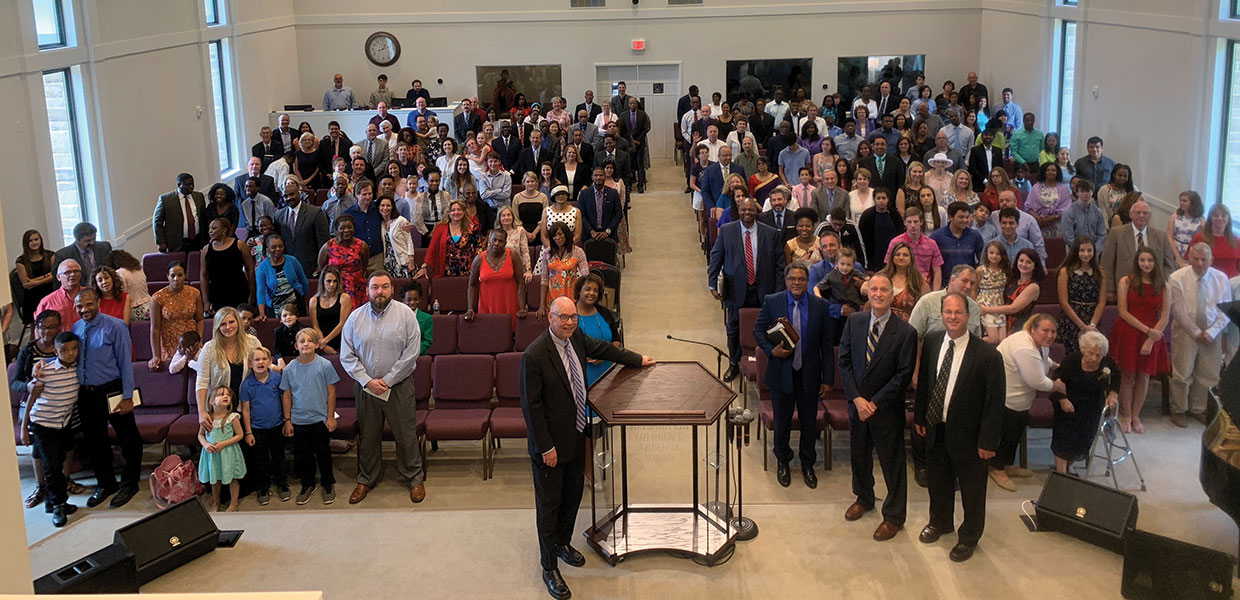 Alpharetta members and friends enjoyed a high Sabbath on June 22, 2019, as they celebrated the grand opening of their brand new church facility. Rusty Williams, Alpharetta pastor, shared a few of the numerous and obvious ways God led in providing for this 10,000-square-foot church on eight acres.
Submitted by: Nelson Fontaine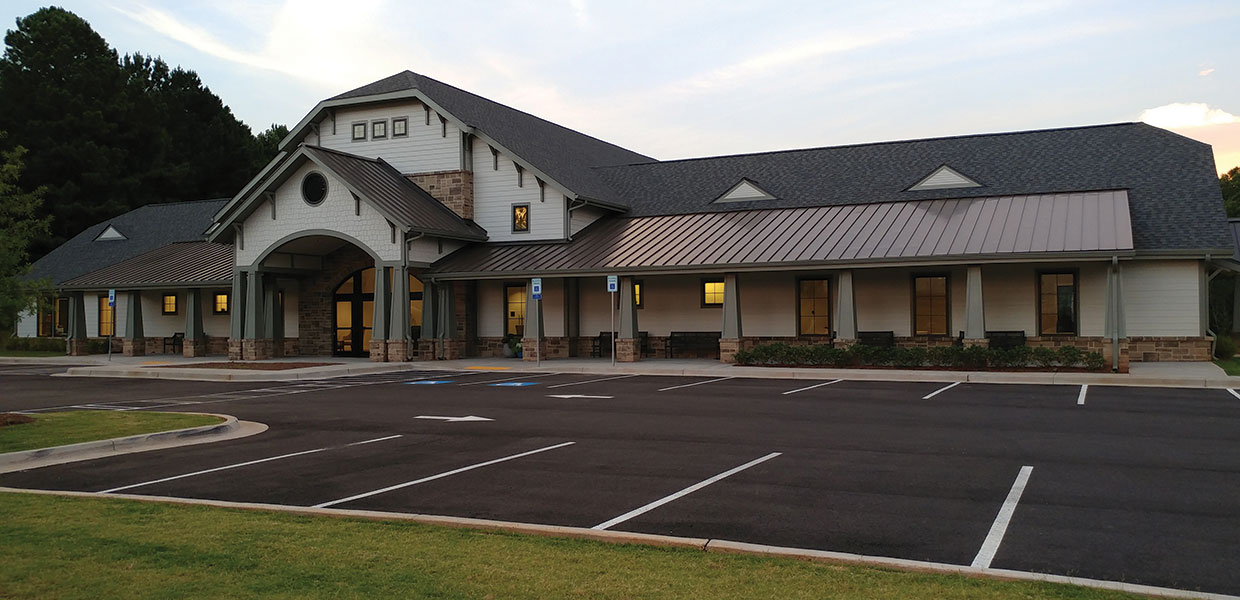 Submitted by: Nelson Fontaine
The Alpharetta, Ga., Church celebrated God's goodness and leading with a grand opening of their brand new church building on June 22, 2019. There were 312 in attendance, with many watching the live stream from the church's website.
"To me the highlight of the day was recounting the acts of God, and giving Him all the glory for the answered prayers and expressions of faith. It was a long process where we all learned to put our trust in Him to build this mission center," commented Rusty Williams, pastor, in reflection of the day's service.
Almost 14 years to the day, Harold Cunningham, Georgia-Cumberland Con- ference ministerial director for the southern region, delivered the sermon at the first Alpharetta Church service, held at the Alpharetta First United Methodist Church. The church came full circle and invited Cunningham to bring the message at the grand opening. He inspired the congregation to not sit and wait, but rather reach out into the community and "leave the building." The message seemed to fit perfectly with the church's desire to be a mission center for God's Kingdom in this community and around the world.
The day started with Johnnathan Ward, assistant professor of chaplaincy at Andrews University Theological Seminary in Berrien Springs, Mich., who returned for the day to teach the expanded adult Sabbath School to a full house. During the service, Rick Mosley, building chair, and Williams recounted the numerous and obvious miracles God provided to get this church to where it is today. Gladness filled the church members and visitors, and Jesus was uplifted from beginning to end!
Conference officials were in attendance, along with an overflow crowd, to enjoy the beautiful new 10,000-square-foot facility on 8.8 acres in Alpharetta, and praise God Who made it all possible.
The celebration continued the next week with an "Into the Wild" themed Vacation Bible School (VBS). Emphasizing the church's strong commitment to children, youth, and outreach, VBS was open to all the children in the church and community.
Georgia-Cumberland | September 2019