BY Shane Hochstetler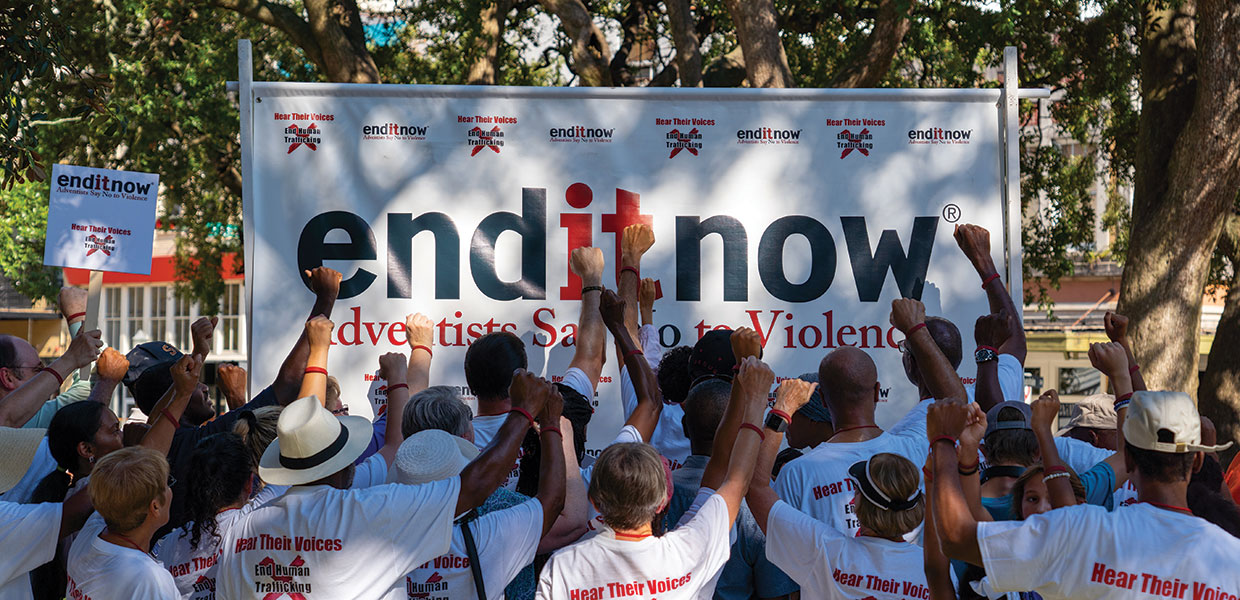 Attendees gather for a group photo at the enditnow rally in Mobile, Ala.
Shane Hochstetler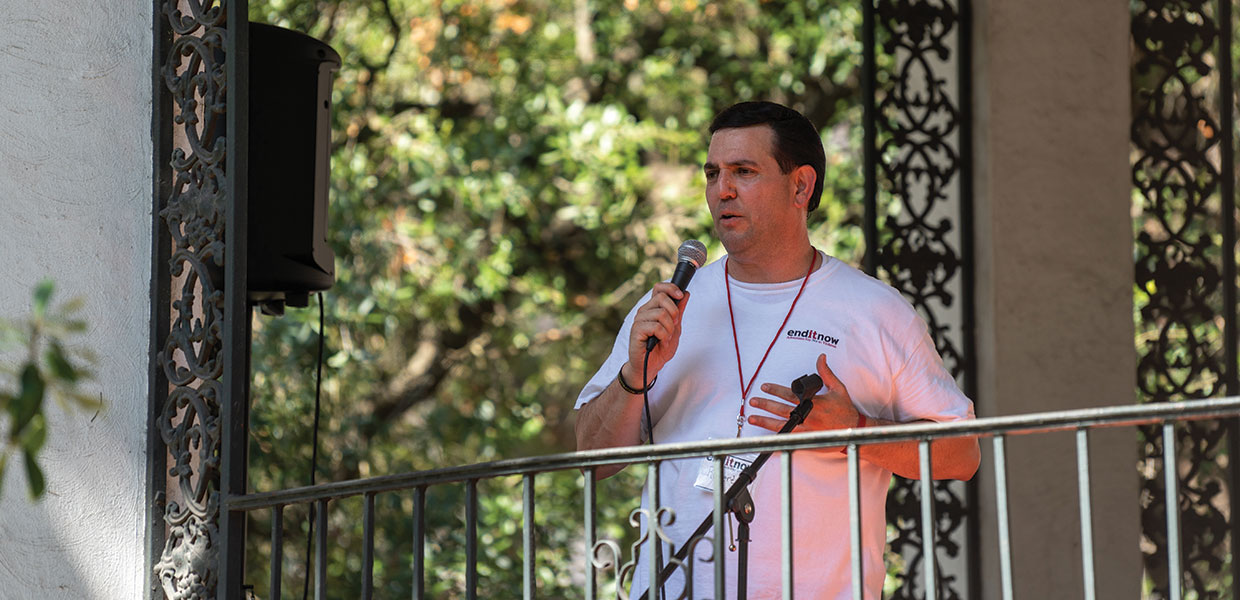 Robert Soto, member of the Cody Road Church in Mobile, Ala., presents during an afternoon session in the park.
Shane Hochstetler
Robert Soto, a member of the Cody Road Church in Mobile, Ala., worked with 11 area Adventist churches and other organizations to host an enditnow rally in Mobile's downtown Bienville Square on Sabbath, August 24, 2019.
Capitalizing on the global impact of the enditnow campaign, Soto networked with area pastors and local leaders in groups such as the Mobile County District Attorney's Office, Penelope House, and the City of Mobile Police Department.
Pooling their resources, Soto organized a day in the park for the community to come and enjoy a free lunch, children activities, live music, and more. Attendees were informed of the prevalent dangers and current issues related to human trafficking and domestic violence. Organizers also offered resources to those who may currently be in abusive situations, and for those who may know someone in a dangerous circumstance. Simply knowing that there is help available can go a long way for those in need. Lawrence Battiste, Mobile police chief, also spoke to the crowd, and visitors were invited to draw pictures and write notes of encouragement to the guests of Penelope House, a local shelter for victims of domestic violence.
The day concluded with an afternoon march through several city blocks of downtown Mobile with a police escort. The path of the march took the group through a local beer festival where marchers distributed GLOW tracts. Those watching from the street quickly joined with those marching as they shouted, "End It, Now!"
Local news reporters were there to take statements from Soto and others about enditnow, and the church's involvement in helping the community. You can see a short video of the event and find links to the news reports at gscsda.org/gsc-today/enditnowmobile.
Gulf States | November 2019