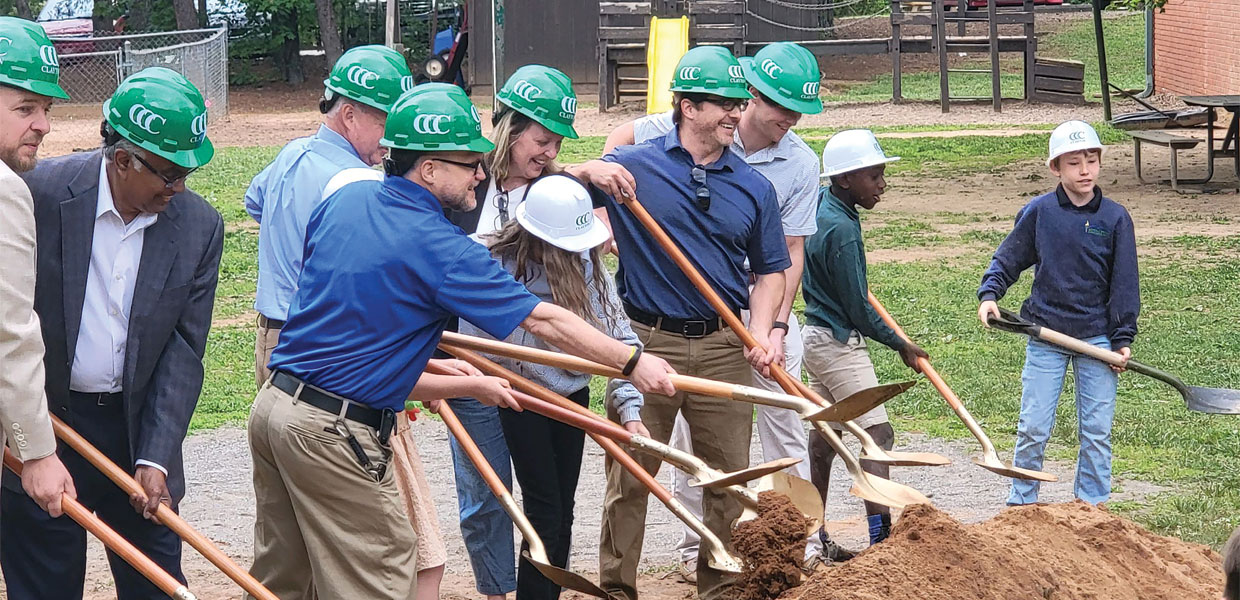 Contributed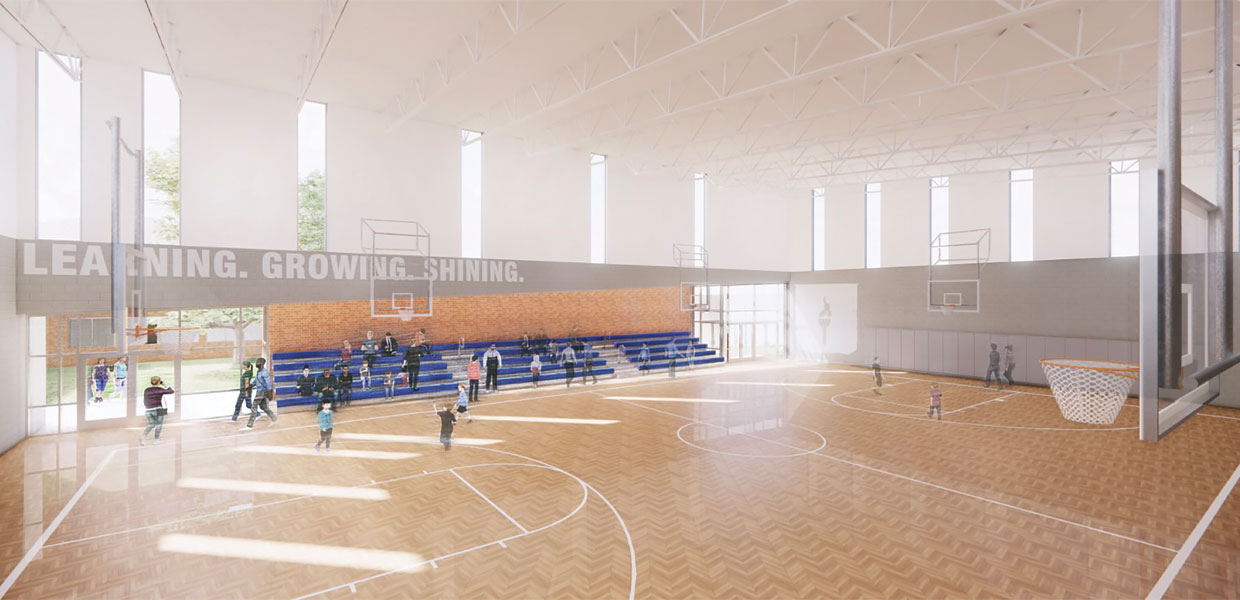 Illustrated rendering of what the final gymnasium will look like
Contributed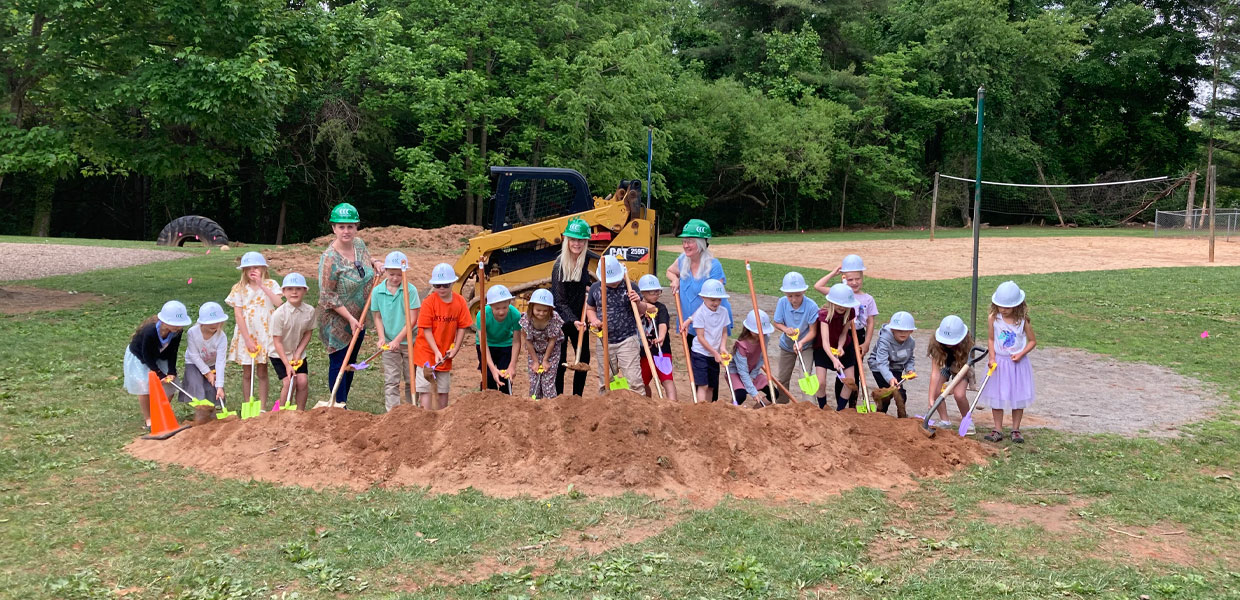 Contributed
Asheville Pisgah Christian School Accommodates Rapidly Expanding Student Population
After months of planning, plotting, and praying, Asheville Pisgah Christian School (APCS) broke ground for its new gymnasium on May 18, 2023. Students, parents, and church members joined APCS board and teachers in the celebration. Builders provided hard hats, and pictures were taken of every class moving dirt. Jonathan Michael, pastor, reminded everyone that God is the only foundation that lasts. Artem Dmytriyev, pastor, engaged both Ukrainian and American students, teaching them to say "God is good" in both languages. The 2023 school year ended with hope and excitement.
During the last 10 years, the school has grown from 53 to 170 students. It welcomes its 10th teacher in the upcoming school year. While emphasizing spiritual and academic excellence, the school's physical space is unable to accommodate its growth.
Last year, dry storage rooms were converted into classrooms for grade 5 and pre-K. However, these spaces have already become inadequate. Breakout classes took place in a hallway, and students had to go to Mount Pisgah Academy Church and Mount Pisgah Academy for chapel and band. The tiny kitchen also serves as a piano lesson room and office space. The multi-purpose room is used for lunch, classes, before-school care, and music. During inclement weather, recess and lunch are a challenge, as students are forced to have lunch and PE in classrooms or crowded hallways.
The school urgently needs additional space. A new area is required for seventh- graders and their new teacher. A separate classroom is needed for the growing fifth-grade class. Musicians need a dedicated space to work without disrupting other classes. An indoor area is necessary for play during bad weather.
Phase one of the project is the construction of a new gymnasium, which will free up the multi-purpose room for two additional classrooms. It will provide a protected space for play, meals, exercise, and music and worship. The school asks for prayers as they move forward with this crucial project.
Erin Miller, Asheville Pisgah Christian School principal
Carolina | September 2023