BY sandra price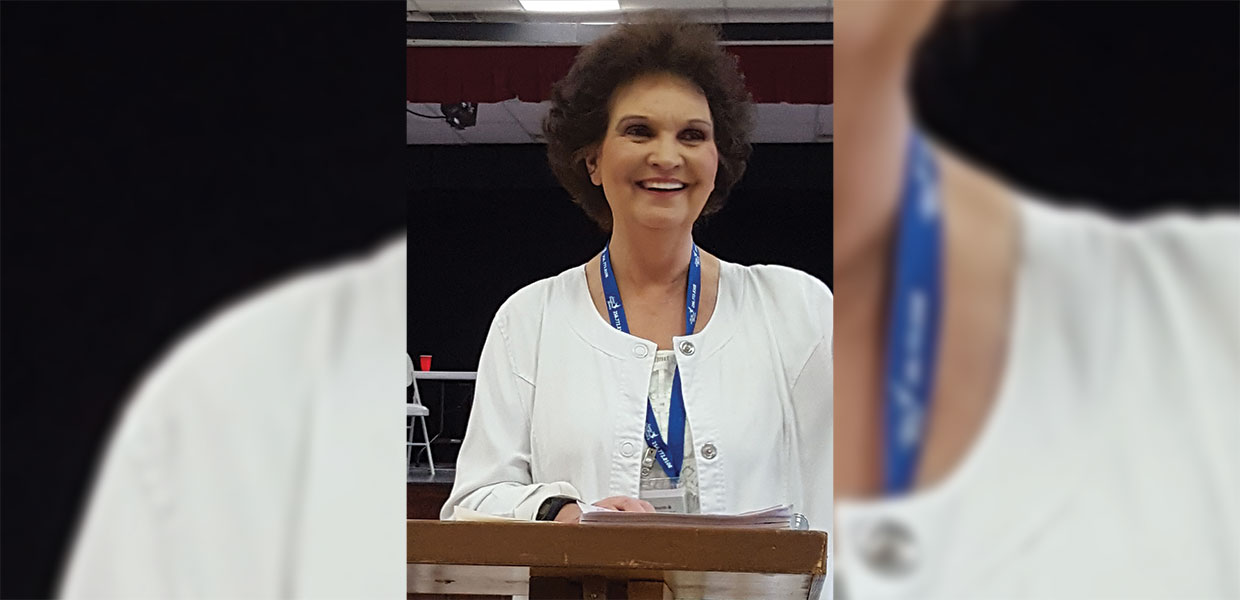 Rebecca Jarrard, R.N., was the keynote speaker for the Alzheimer's seminar at the Athens, Ala., Church.
What are the 10 warning signs of Alzheimer's disease? How does Alzheimer's differ from dementia? Who's at risk? What countries are leading the world in diagnosed Alzheimer's disease? What steps can people take to prevent or fight Alzheimer's? Is there a diet that can help? These are just some of the questions that were addressed at the free seminar sponsored by the Athens, Ala., Church on April 25, 2017, at the Athens Senior Center. The public was invited to participate in a program that addressed the growing concern of all Americans — where more than five million people have been diagnosed with Alzheimer's in the U.S. alone, and the number is growing.
The Women's Ministries and Community Services departments at the Athens Church hosted the program led by Janet Arnett and Vera Stewart. The keynote speaker was Rebecca Jarrard, R.N., an Adventist nursing supervisor for Athens Health and Rehab Center. Jarrard is known nationally and internationally through her books, When Alzheimer's Touches a Family and Behind the Scenes of a Five-Star Skilled Nursing Facility. Jarrard not only gave a thorough briefing on how Alzieheimer's affects all, but she provided free handouts and allowed the public to ask questions addressing critical concerns.
Jarrard's commitment to the needs of the powerless, whoever they are, was evident. Her focus as an advocate for her patients and their families was uplifting and encouraging — especially to those who on a daily basis deal with the disease. Following the question-and-answer session, refreshments were served to all attendees.
Gulf States | August 2017