BY sandra price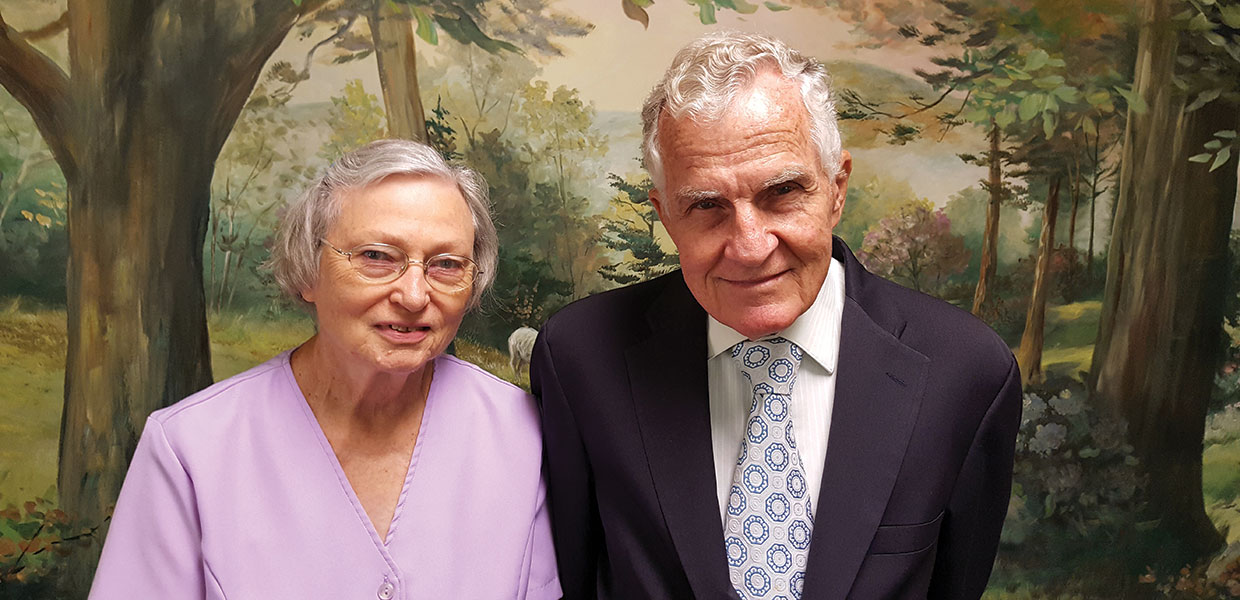 With family and friends present, Alice and Don Whitt of Athens, Ala., celebrated 50 years of marriage on July 1, 2018.
They first met when Don Whitt, a television repairman, received a call from Alice's landlady because of a need for his services. The landlady insisted that Alice meet the man whom she considered extraordinarily competent and good-looking. At the time, Alice was teaching school at the Athens Church School, Athens, Ala. The friendship began in a casual way, with visits and letter writing. Four years later, after Alice completed her bachelor's degree in elementary education from Southern Missionary College (now Southern Adventist University), she was asked to teach at the Huntsville, Ala., Church School, which is located about 40 miles from Athens.
Don and Alice's friendship continued to grow, with Don visiting Alice in Huntsville, and learning more about Alice's church. She had asked Don if he would like to take the Voice of Prophecy Bible study lessons by mail, which he did. Don was baptized in February of 1968, and on June 30, 1968, they were married in the Huntsville Church, with George Green, pastor, officiating. Shortly after, they moved back to Athens where they have lived since.
Don started his own television repair business, and later became a factory-authorized service technician for the Magnavox Company. He was in the television business for more than 50 years.
The Whitts have volunteered their many talents and expertise to the Athens Church. Don has served as an elder for 47 years, and as the head elder for the last 25 years. He also serves as a Sabbath School teacher and fix-it man for all the church projects that surface on a regular basis. Alice has served as treasurer for 31 years. Her other duties currently include cradle roll and kindergarten leader, Sabbath School secretary, and church pianist.
They have lovingly raised two children, Larry and Kristie, and later a granddaughter, Samantha Stegall. All live in the Athens community, and they celebrated this momentous event which was coordinated by Alice's family: sisters Emily Austin, Mary Scheibe, Dena Wery, and Marleen Young; and brother Marc Genton, pastor.
In addition to their church work, Don and Alice are especially known for their wonderful blueberries and lemons. They look forward to many more years of wedded blessedness and service to the church and community.
Gulf States | September 2018