BY jodi beckworth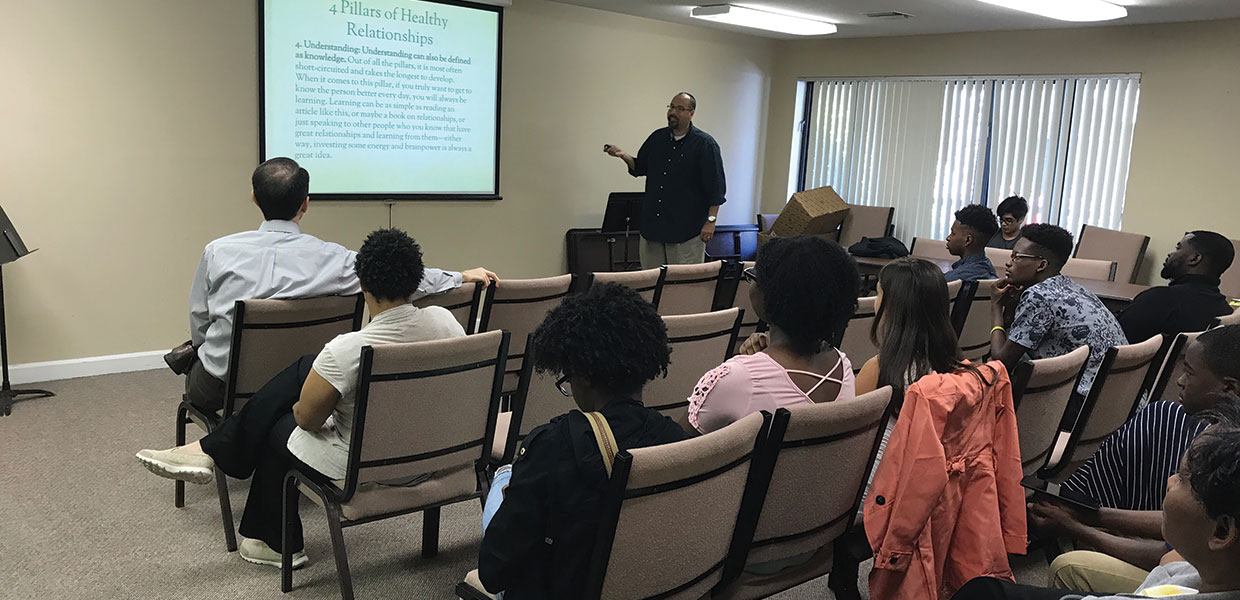 Counselor and author Omar Miranda spoke during the event. His workshops were for teens.
Submitted by: Jodi Beckworth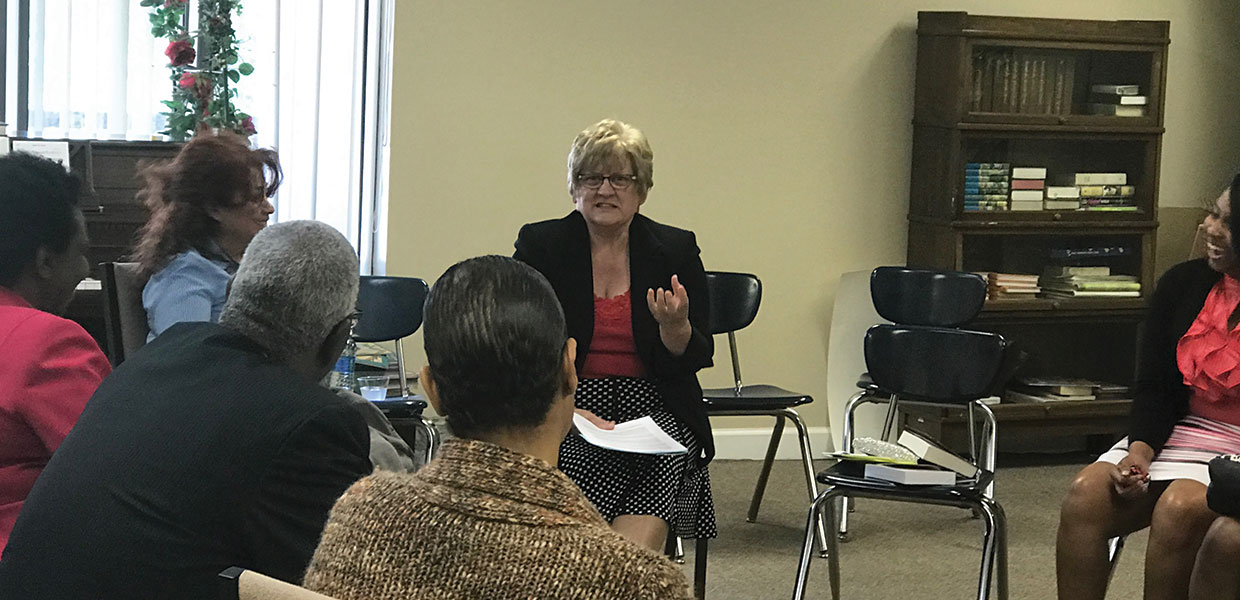 Duane Schoonard was one of the therapists who took part in Atlanta North Church's HOME-Families and Relationships Weekend. About 300 people attended the event.
Submitted by: Jodi Beckworth
For two consecutive Sabbaths in May, Atlanta North Church welcomed keynote speaker Neil W. Reid, D.Min., Conference ministerial director for the central region, and several other psychologists, counselors, and therapists for a family and relationship seminar. Reggie and Sabrina Patton, church elder and the director of family ministries at Atlanta North, were "excited about the potential" of a large-scale family ministries outreach program. According to a recent Conference-wide survey, marriage and family was one of the top three interests for constituents.
Family ministries and personal ministries joined together in this endeavor, and decided to invite the church and surrounding community. Sabrina Patton says, "We decided that, in addition to our church family, we'd take the opportunity to invite the community to this very valuable session … we would also distribute Steps to Christ, The Great Controversy, and invitations to the Vacation Bible School."
Matthew Mihordea, a high school chemistry teacher in charge of personal ministries, provided details about the door-to-door outreach. "We knocked on over 2,000 doors. We handed out about 200 each of The Great Controversy and Steps to Christ." Each household was invited to an upcoming Vacation Bible School as well.
Lisa Hamlett was one church member who volunteered to help. "I was incredibly blessed by the outreach we did on April 8. I was initially nervous and almost didn't go, as I am naturally very shy. However, we prayed for guidance to find the people the Lord needed to reach, and He rewarded us by bringing a lot of interested people our way. [One] was a woman about my age named Nicole, who was in the process of moving to California. She had been raised Adventist and went to Adventist schools, but she had left the Church when she was young. She tearfully told us that in all her time away from the Church, she had never come across an Adventist. We prayed with her and invited her to the seminar, but she said she probably wouldn't come. She did thank us for our time and told us that she's sure God brought us to her, and that it meant a lot to her."
Reid's topic on Sabbath, May 6, was "Family Origins: A Big Bang or a Big God?" His topic on Sabbath, May 13, was "How to Be Single/Married and Satisfied." He spoke at 9 a.m. for early service, and again at 11 a.m. for second service. Potluck lunch was provided, followed by a group "lunch and learn" session. Breakout sessions followed with free childcare.
A unique feature of the weekend was a special speaker dedicated to teen topics. Counselor and author Omar Miranda spoke on "Teen Dating and Sexuality." One of Atlanta North's teenagers who attended said, "[Miranda] seemed to be well-informed and was very straightforward with us and honest …. I was skeptical at first, [but] slowly warmed to the topic …. He was very relatable, and I think that's what made him interesting."
Another feature of the seminars was a lunch and learn topic each week, where attendees ate lunch while listening to a special speaker. Atlanta North's own Jessie Legros spoke the first week about the love languages of children.
More than 300 people attended the seminar. Atlanta North members were blessed by the many speakers, and enjoyed reaching out to the community as well. It took many people to coordinate the community efforts.
Georgia-Cumberland | September 2017