Karen C. Davis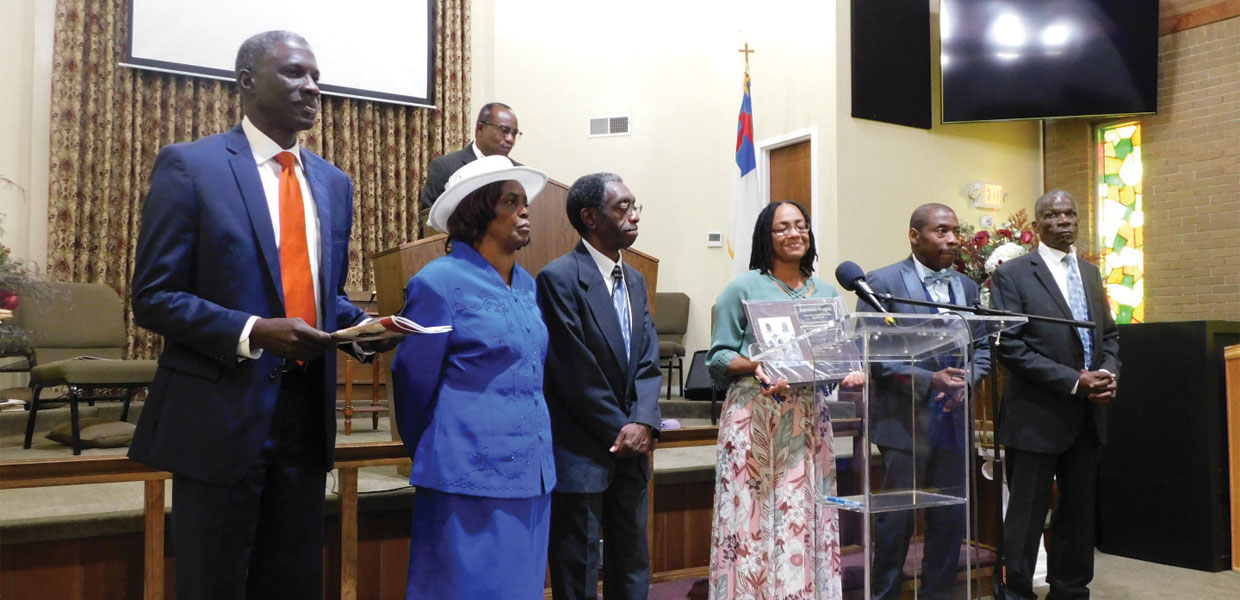 Founding members of the Atlanta Pillars of Faith Church in Ellenwood, Ga., are recognized for their vision of starting the church. On September 24 and 25, 2022, the church celebrated their 10-year anniversary with the theme "A Legacy of Faith."
Atlanta Pillars of Faith Church Celebrates 10 Years
Atlanta Pillars of Faith Church kicked off its 10th anniversary celebrations with the theme, "A Legacy of Faith." These celebrations, held September 24-25, 2022, were to commemorate 10 years of existence, and to give God thanks for His numerous blessings throughout their journey.
The weekend theme, "A Legacy of Faith," fittingly describes the church's history. Ten years ago, seven individuals shared a vision to start a mission on new territory that would be used as an outpost to spread the Gospel of Christ and win souls to the Kingdom of God. Though it seemed financially impossible at the time, through faith, determination, and lots of prayer, God took what seemed impossible and made it possible. The vision became a reality, and today, Atlanta Pillars of Faith with its 103 members has become a vibrant force in the Ellenwood community.
Throughout the weekend, the congregation recognized numerous members and Conference officials for their pivotal roles. Important to the celebration was the message delivered by Samuel Bulgin, D.Min., who served as the mission's first pastor, and spearheaded the purchase of its 15-acre property in Ellenwood, Ga. In his message, he cautioned members not to take credit for their accomplishments, or to lose sight of the reason they came to Ellenwood where none of them lived. "You were brought to Ellenwood to do something on behalf of God for the community," said Bulgin.
After the worship service, congregants met in the fellowship hall to eat, spend time together, and reflect on God's unmerited favor toward them. They later met in the afternoon to share testimonies about their journey. Events culminated in a banquet on Sunday afternoon. A common theme in all conversations and testimonies throughout the celebrations was that God has been good to the Atlanta Pillars of Faith congregation.
Atlanta Pillars of Faith, founded to uphold and teach foundational truths and to spread the Gospel of Jesus throughout Ellenwood, vows to never forget its calling. The church is currently led by Leroy Sewell, pastor, and his wife, Thalia. Sewell succeeded the late Rickie Holmes, pastor, in congregational leadership and ministry, and faithfully leads the church in its missionary endeavors.
Georgia-Cumberland | February 2023