donna campbell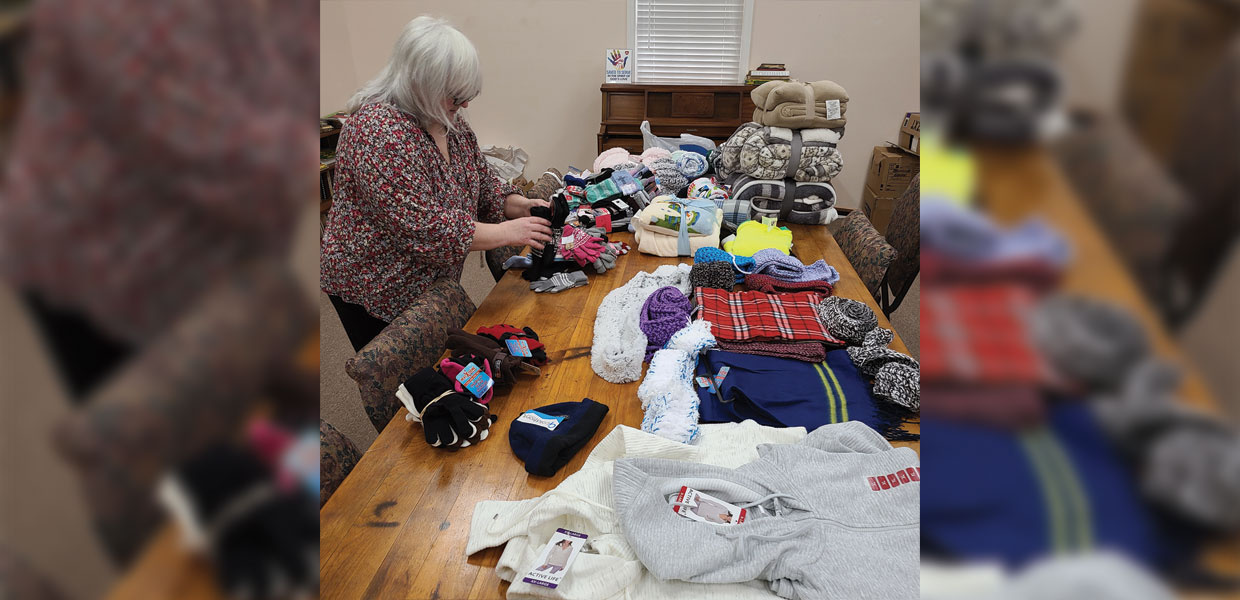 Briana Sherer, ACS leader for the Auburn-Opelika Church, sorts through the winter accessories donations.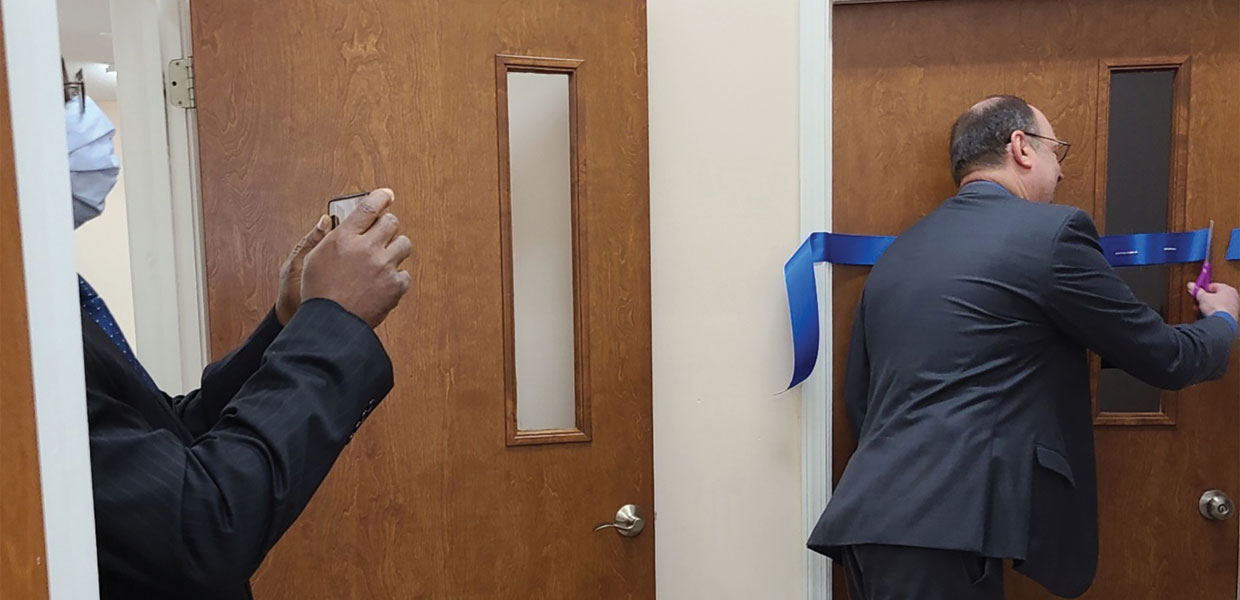 Martin Fancher, executive secretary for the Gulf States Conference, cuts the ribbon for the new ministry.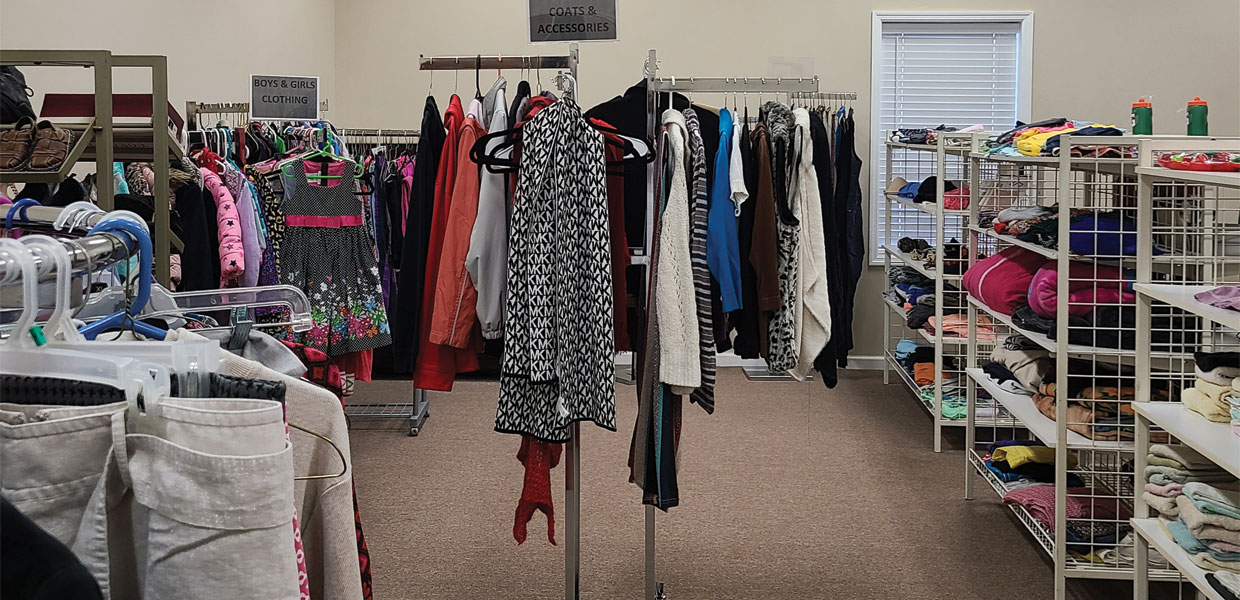 Donations for the ACS Center are neatly arranged in a store-like setting.
The Auburn-Opelika Metro, Ala., Church opened its first-ever Adventist Community Services (ACS) Center January 23, 2021. Martin Fancher, executive secretary and ACS director for the Gulf States Conference, was the guest speaker for this grand opening.
Fancher was also given the privilege of officially cutting the ribbon to signify the center's grand opening. As church members entered the center, they were bursting with a sense of pride to see how God had worked through what was just a vision for the church to make it a reality. Members compared the feeling of walking into the center for the first time to that of walking into a small department store. Clothing racks were outfitted with adult's and children's clothing, shoes, toys, bedding, books, and housewares, among other miscellaneous items.
The center officially opened to the public on January 28, 2021, and remains open every fourth Thursday of each month from 11:00 a.m. to 2:30 p.m. central time.
The church hosted a winter accessories drive where they collected more than 200 blankets, winter hats, scarves, and socks for kids and adults. At the grand opening of the Adventist Community Services Center, the church invited Zenene Humphry- Davis, director of the Domestic Violence Intervention Center, to receive the donations from the winter accessories drive. She was delighted to receive the gifts on behalf of the center, and the church looks forward to future partnership with them.
Gulf States | June 2022