BY Briana Sherrer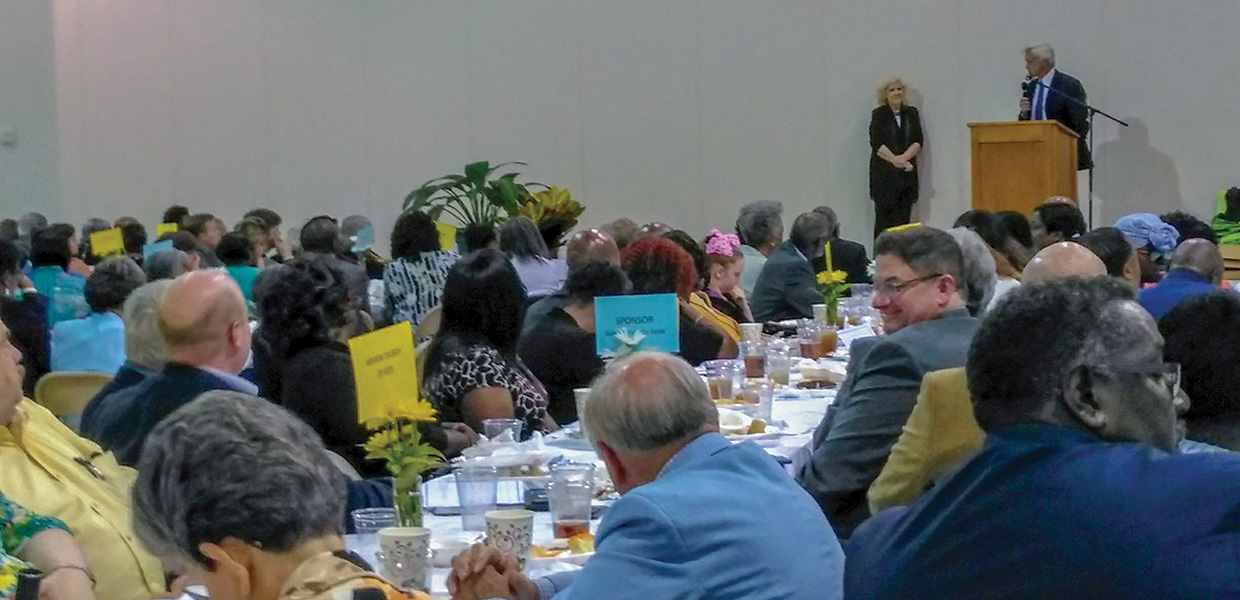 Attendees of the clergy dinner included a variety of county and city officials.
3ABN-Live aired an enlightening program on Thursday, September 13, 2018, on an opportunity for Alabama voters on November 6, 2018.
Alabamians will have the opportunity to vote "Yes" or "No" on Amendment 1 — "Alabama Ten Commandments Amendment." The purpose of 3ABN's program wasn't to advise Alabamians on how to vote, but rather to say, "Because God's Ten Commandment Law is very soon going to be at the forefront of every Alabamian's mind, let's get the book Ten Commandments Twice Removed, authored by Danny Shelton and Shelly Quinn, into every home in Alabama!" This book teaches about God's Commandments, and the importance of keeping them, including the fourth commandment to remember the Sabbath day.
3ABN was asking all viewers to call their studio or to go online and donate money to fund their Ten Commandment Project, which is to mail these books into Alabama's largest cities, including Birmingham, Huntsville, Montgomery, and Mobile. They were also offering free books to anyone who could pay the shipping cost.
Members of the Auburn-Opelika Church believed that Lee County's annual clergy dinner, scheduled for September 25, 2018, would be an excellent opportunity to get this book into the hands of clergy of all denominations throughout Lee County. This would include county and city officials, the mayors of Auburn and Opelika, chiefs of police, county commissioners, lawyers, judges, police officers, and volunteers. Each participant took home a "goody bag" of various items, a little token of appreciation for all they do throughout the year. This year church members Patricia Hillyer and Briana Sherrer were tasked with filling the bags. Thanks to the help of the 3ABN staff, a shipment of books arrived just in time, and 248 books were distributed to these influential people.
Gulf States | December 2018