BY Aldo espinoza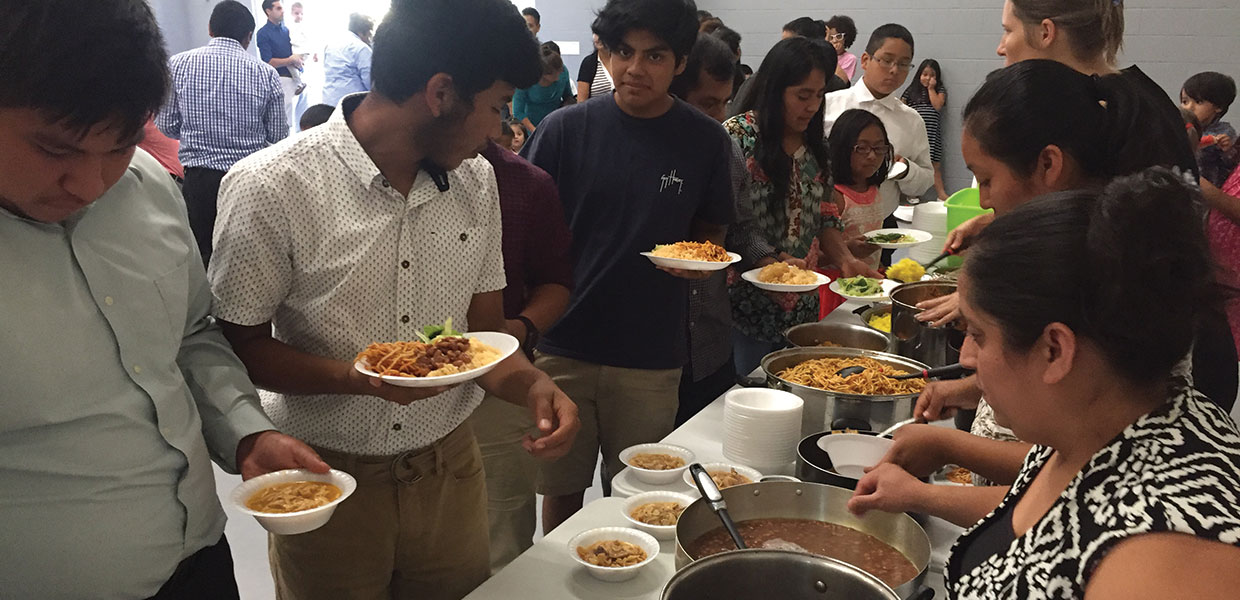 Members of the Augusta, Ga., Hispanic Church helped house and feed many who were fleeing from Hurricane Irma this past September.
Submitted by: Aldo Espinoza
The Augusta, Ga., Hispanic Church members were blessed to open their doors to church members and guests fleeing the devastation from Hurricane Irma.
The first families arrived Thursday evening, September 7, 2017, with a steady flow contining until Sunday, September 10. Families came from Brunswick and Savannah, Ga., and Hardeeville and Bluffton, S.C., with a total of 125 people staying in the gym and church.
For the second consecutive year, God worked miracles by touching the hearts of people in their community. Many called, offering to help with food and water; most were not aware of the Adventist Church before this emergency.
Many guests sought shelter. Among them was a group from Venezuela who came straight to the Augusta Hispanic Church after being evacuated from Miami International Airport. They had never been to an Adventist church, and were impressed and grateful for the hospitality.
On Sabbath, many refugees arrived and were touched by the Holy Spirit. The members feel it was a privilege to share the precious Adventist message with the refugees, and give them hope in the soon coming of Jesus Christ.
Many went home, taking food and water to help with shortages, on September 12.
Special acknowledgment is given to Gabriel Johnson, pastor of the Augusta First Church, and his congregation for support; the Ebenezer Church; and Miguel Tirado in the Latin American Ministries department.
Georgia-Cumberland | November 2017