Trisney Bocala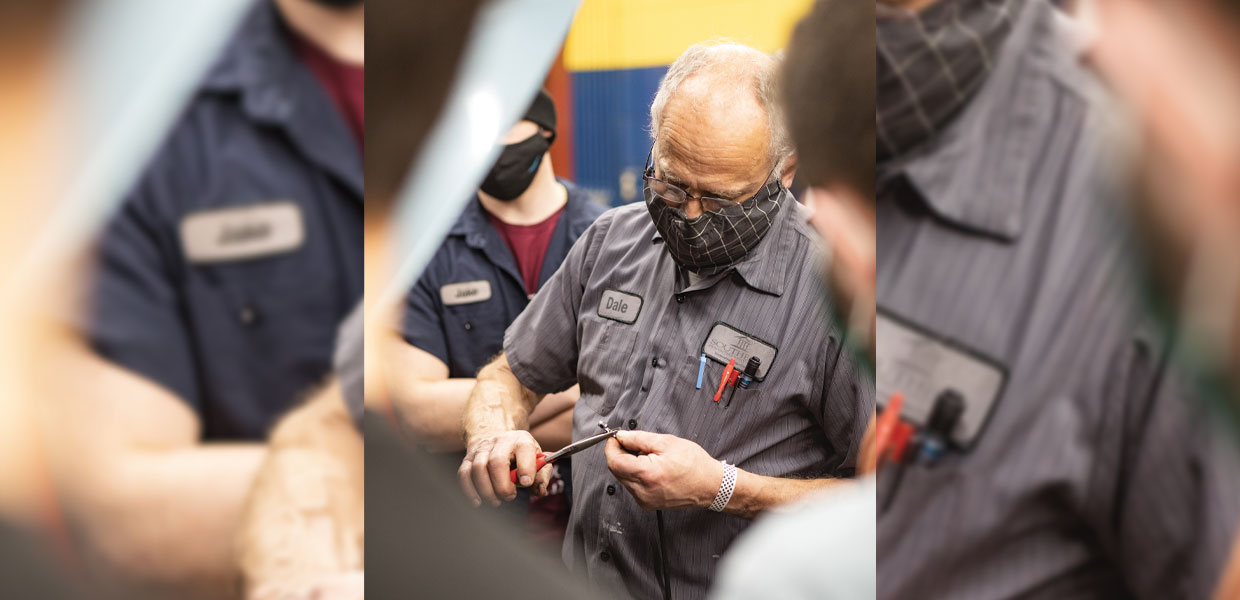 Dale Walters runs the Applied Technology program, which includes automotive technology, and has worked at the University for more than 30 years.
Calvin Serban
Southern's automotive technology program has been ranked fourth in the country by College Choice. The ranking is based on the program's reputation, retention, and graduation rates, affordability, and graduates' early salaries.
This hands-on program was introduced at Southern 28 years ago, and it has grown to include bachelor's and associate's degrees, as well as a one-year certificate. The program currently has its largest enrollment to date.
"We frequently receive calls from shops looking for technicians," said Dale Walters, associate professor in the University's Applied Technology Department. "I could place 10 times our graduates just here locally. During economic downturns, this occupation is usually quite stable, and transportation remains key to a successful economy — even during a pandemic."
Students in the program develop hands-on skills along with critical thinking and problem-solving, and earn Automotive Service Excellence certification in various areas.
"It's nice to know how to fix something people use every day," said Randy McCorkle, junior automotive technology major. "It's like a puzzle. Even coming to Southern knowing a lot about cars, the program has been harder than I expected, but having people like Mr. Walters assisting makes this a good kind of challenge."
Southern Adventist University | March 2021