BY Rebecca Grice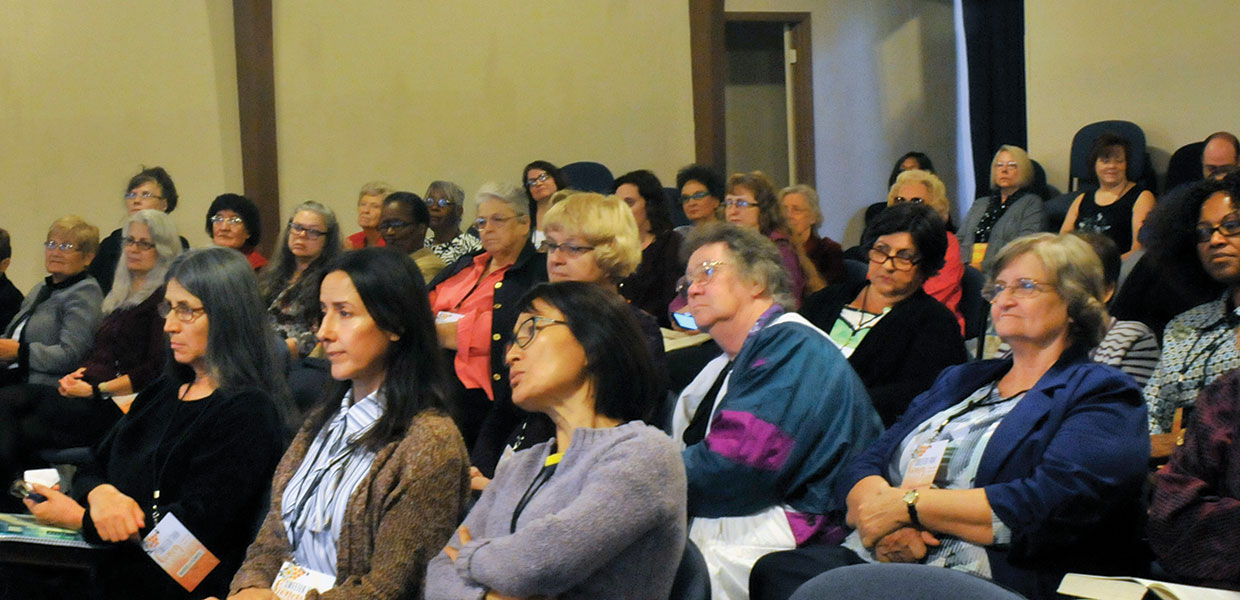 The women enjoyed worshipping together.
The annual Autumn Renewal Women's Retreat was held for the first time in more than 10 years at Camp Alamisco in Dadeville, Ala., October 27-29, 2017. "This is a time when we can let go of the world's troubles and just get away, be with our best Friend, Jesus, and also enjoy Christian fellowship with other women," explains April Hobbs, Conference women's ministries director.
The special speaker for the weekend was Gail McKenzie, who serves as women's ministries director and prayer coordinator for the Kentucky-Tennessee Conference. McKenzie's messages were uplifting, and spoke to the hearts of the attendees. One attendee echoed the thoughts of many as she exclaimed, "Gail was one of the best speakers we've had!"
On Sabbath afternoon the women were blessed by a concert given by Heather Severance from the Birmingham, Ala., First Church.
Teri Spracklen, with the Ridge Worship Team, provided the music and led the song service throughout the weekend.
Names were drawn and gifts were given before the main meetings each day. During this time special recognition was given to the youngest and the oldest in attendance. Eighteen-year-old Shelby Spracklen was the youngest, and 90-year-old Joyce Knight was the oldest. Knight has been a supporter of women's ministries since its inception in Gulf States, and served on one of the first women's ministries councils.
A prayer room was provided for the attendees. Cynthia Bush, prayer room organizer, says, "The prayer room served as a source of renewal and encouragement. There were eight interactive prayer stations designed to deliberately engage our sisters in Christ in a five-step approach to prayer."
Many of the women were pleased to be back home at Camp Alamisco. They enjoyed the peaceful lakeside setting, and they appreciated the helpful service given by Todd Ward, camp ranger, and the delicious food prepared by Shelly Ward and her staff. Everyone was excited about the renovations planned for Camp Alamisco's facilities.
Gulf States | January 2018