by Vivian Raitz Carlson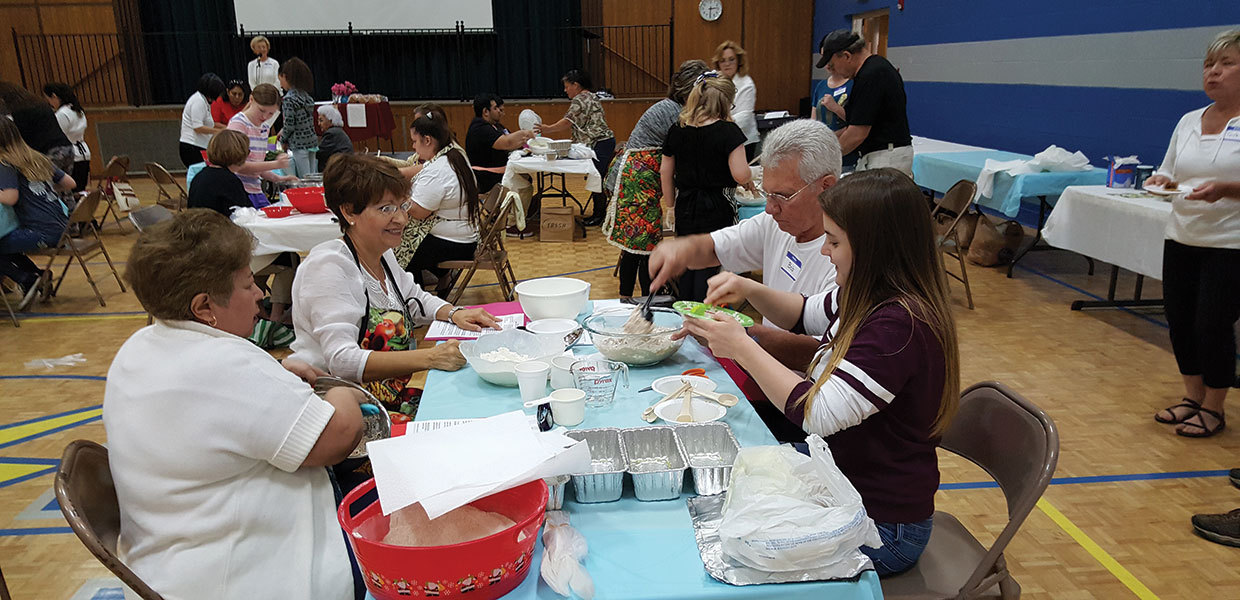 About 40 people attended a bread-baking session at the Dalton, Ga., Church. Everyone went home with a sample they could bake at home.
Submitted by: Vivian Raitz Carlson
Sugar is a poison!" stated Vivian Raitz Carlson, director of the April 2, 2017, bread-baking session held at the Learning Tree School gym in Dalton, Ga.
"That's a quote from a health educator who worked with me several years ago at the Chattanooga Health Expo," she continued. "He then amazingly demonstrated his point with the assistance of a husky high school student. The student ate the sugar in a small commercial packet, and immediately showed decreased strength."
At the Bread Bake, Carlson showed the video of a bread-baking program she had done on a local television program several years ago. On it she had demonstrated the practical how-to's of mixing and kneading the dough, letting it rise, and then placing it in the prepared loaf pans, as well as how to make healthy cinnamon rolls.
Samples of homemade bread spread with peanut butter, plus cinnamon rolls, were enjoyed. Participants had brought mixing bowls and utensils to use. They excitedly worked in twosomes, using a recipe for two loaves.
Nearly 40 persons each took home a loaf of multi-grain bread to bake right away at the close of the two-hour hands-on event. Several men attended, and a number of attendees were friends from the community.
Door prizes were awarded, and the attendees requested a repeat.
Georgia-Cumberland | June 2017