BY Raelene Brower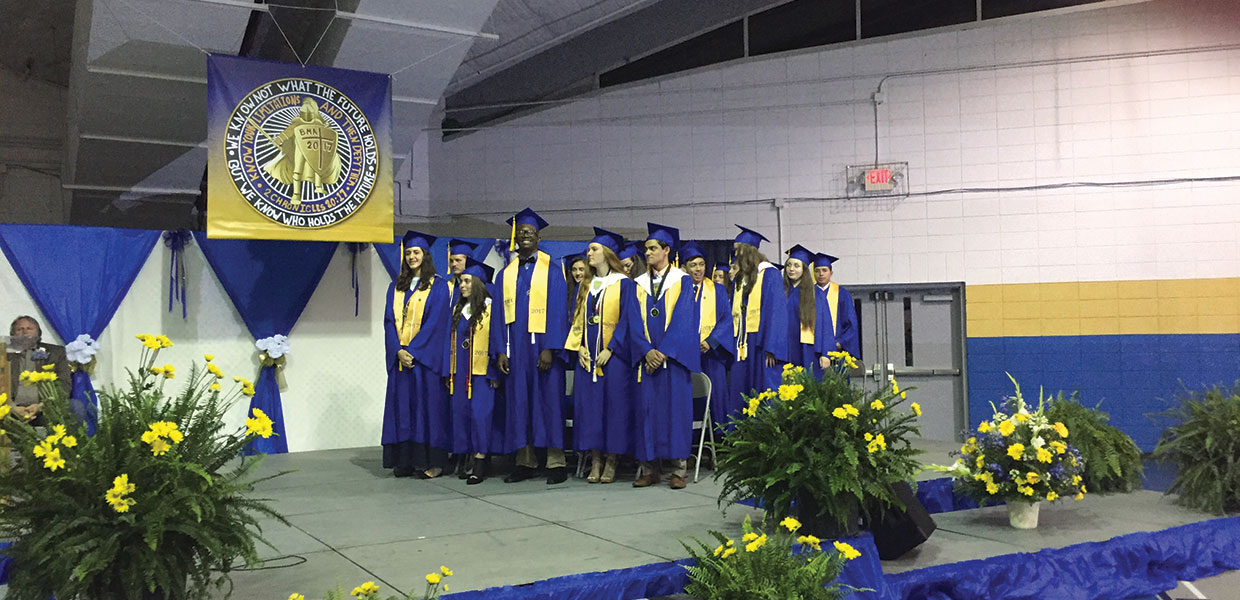 The Class of 2017 is presented to Scott Bowes, BMA principal, prior to receiving their diplomas.
Graduation for seniors at Bass Memorial Academy was held Saturday night, May 24, 2017. Several hundred parents, staff, friends, and other supporters attended the ceremony to recognize the high school achievements of 23 seniors.
This year's graduating class is a very diverse and talented group. A few interesting points about them:
15 members of the National Honor Society
14 GSC members; the rest from other conferences and outside North America
12 graduates with high honors, representing a GPA of 3.75 or above
6 graduates who attended Bass for the first time this year
All 23 graduates plan to continue their education. Future career plans include nursing, allied health, engineering, business, and medicine, plus interests in social work, interior design, and diesel mechanics: truly a diverse class!
More importantly, these seniors were campus leaders in many capacities, including student association offices, dorm resident advisors, Sabbath School teachers, campus ministries leaders, sports captains, and class officers. The Bass Memorial family is very proud of their accomplishments and pray they will use their God-given talents as they continue in their education and prepare for lives of service to God and others.
Gulf States | July 2017