Marcelo Mansur, M.Div.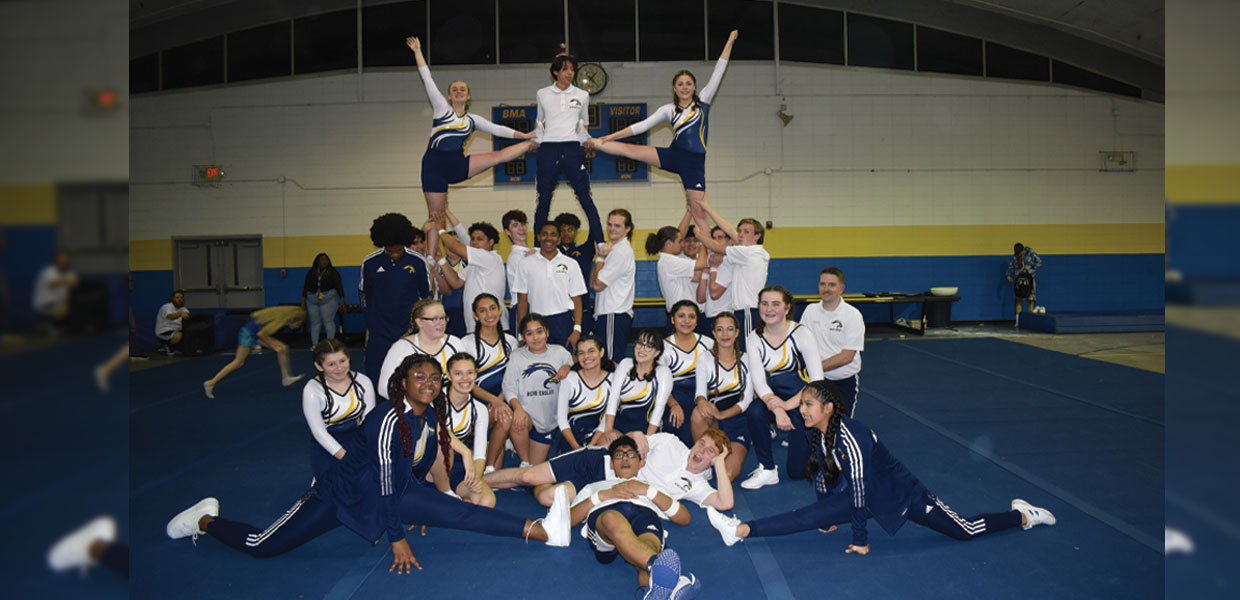 The Acro Eagles gymnastics team
Adventist education not only focuses on the student's intellectual development but also on the entire person. "True education means more than the pursual of a certain course of study …. It is the harmonious development of the physical, the mental, and the spiritual powers. It prepares the student for the joy of service in this world, and for the higher joy of wider service in the world to come," Education, page 13. In the pursuit of developing each student with its multifaceted approach, Bass Memorial Academy (BMA) hosted the 2023 Education Fair, January 29-30.
"The Education Fair is an opportunity for students from other schools to come and show art and science projects; to experience drama, choir, gymnastics; and to share Bible monologues as a group, amongst many other activities. They receive lessons in areas of their interest and have the opportunity to get out of the ordinary classroom setting, and do something exciting in a different environment," said Derrick Collins, BMA principal.
This was the first Education Fair at BMA after COVID-19 affected schools across the North American Division. Teachers and staff from around the Gulf States Conference were eager to provide students with a fertile learning and growing environment. "My favorite part about this education fair is the drama club," said Josiah, a student from Pensacola Junior Academy (PJA). His school principal at PJA, Heather Hauffe, said, "We are excited to be here and to share the fellowship with everybody. It's been quite an experience. We had a chance to celebrate the student's art and STEM projects. The education fair is a huge blessing and an opportunity to worship with a larger group of people."
The BMA Acro Eagles gymnastics team also performed for the education fair with several acrobatic routines, showcasing all their training and handwork. "I like being a part of this team because they always have a kind word to say even when things go wrong, and they are amazing overall," said Sarah, a student and member of the Acro Eagles.
"This is a great opportunity for students to further their learning and make new friends," said Scott Bowes, Gulf States superintendent of education. Activities during the fair included STEM and art projects, Bible monologues, choir, drama, gymnastics, spelling bee, worship, and academic bowl, among other fun activities. Gulf States educational ministries includes 15 schools and childhood centers within its territory.
Gulf States | March 2023