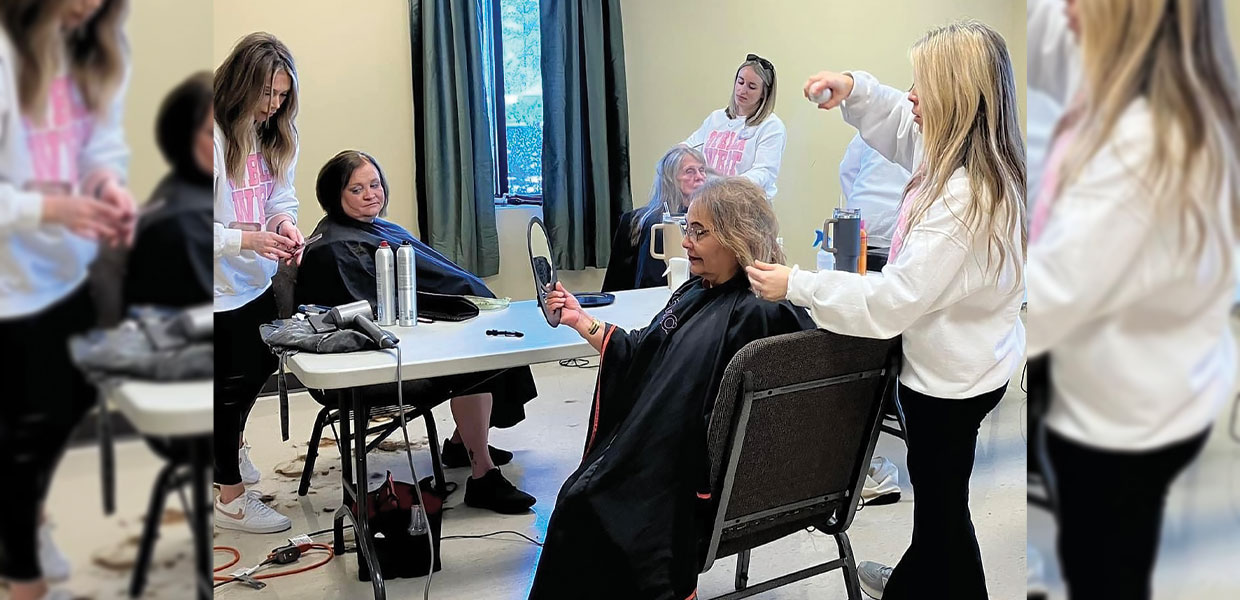 Women from the Battlefield Community Church in Ringgold, Ga., host a free spa day for women in the community. This is the ninth year the members have offered this ministry known as "God in Shoes."
Jennifer Dewey
Battlefield Community Church Holds Women's Spa Day
The women at Battlefield Community Church in Ringgold, Ga., held a spa day for women in their community on March 5, 2023. This is the ninth annual event, known as "God in Shoes," hosted by the church.
During this event, women from the community were pampered and shown love from the women in the church. The women had the option to get a haircut, neck and shoulder massage, hand massage, manicure, a nice meal, a facial, and gift bag full of goodies. The church provided a health corner where the guests could have their blood pressure taken, and a prayer corner if guests wanted to be prayed over by a volunteer.
When the women arrived at the event, they were greeted and handed a map of the church to help them navigate where each room was. The map also explained that everything was free, just like Jesus' love and salvation.
The idea to hold a women's spa day started with Jo Dubbs, Georgia-Cumberland Conference's previous women's ministries leader. The Battlefield Community Church was inspired and decided to pursue the event at their home church. Those who volunteer at the spa day are inspired by Isaiah 52:7, and have worked to evolve the event to fit the needs of the women in their community.
At the end of the spa day, the women were given an anonymous survey to fill out. One woman in her survey said that she was grateful for a haircut, as she had not received one in a while. Another woman mentioned that she was thankful for the massage because she had been stressed due to her mother's recent death.
Yet another woman said that years ago she decided to never go back or step foot into a church; however, the women at Battlefield Community Church were able to show her love and laughter all while inside a church.
"The goal of the women at Battlefield is to show these ladies Jesus' love and grace," said Jennifer Dewey, director of the spa day and women's ministries at Battlefield Community Church. "We want to give hope to all women who walk through the doors on this special day."
Battlefield Community Church has grown their outreach, and now have events year round that show women the promises Jesus has for them, and to help them grow a deeper connection and friendship in Christ.
Alexis Dewey
Georgia-Cumberland | June 2023