BY Marian Hughes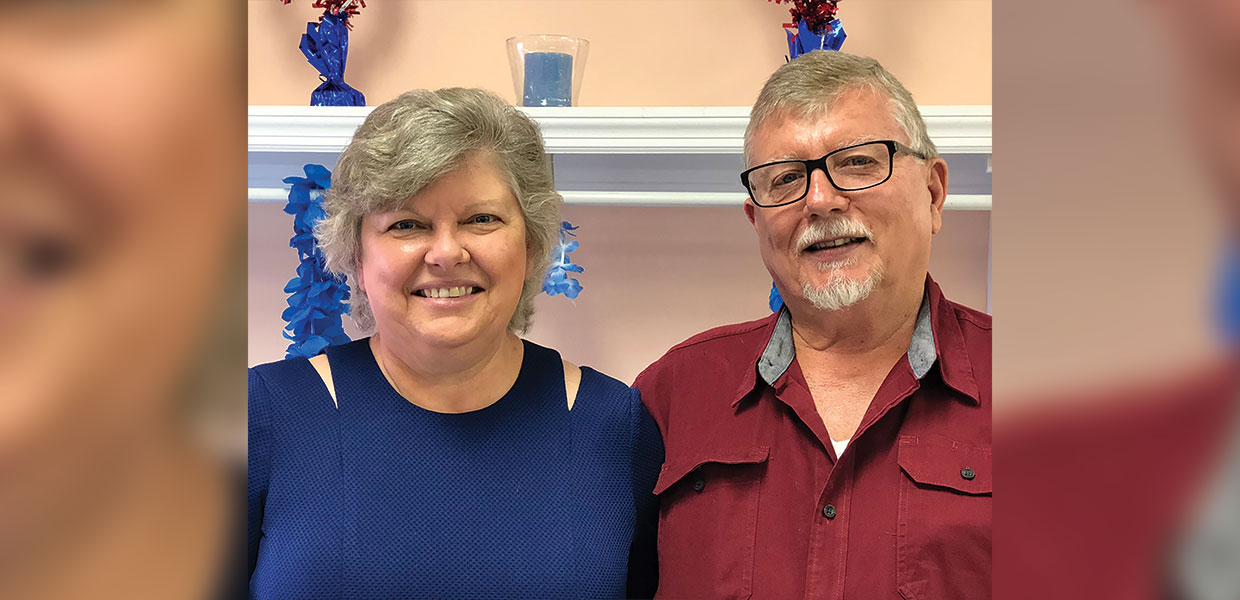 Wanda and Charles Beck celebrate her retirement with 40 years in Adventist education.
After 40 years as a principal and teacher in Adventist elementary schools throughout the South, Wanda K. Beck is retiring this year from the Gulf States Conference.
Her commitment to Christian education began while a sophomore student at Southern Adventist University (then Southern Missionary College). She prayed, asking the Lord to show her where she could best serve Him. Immediately He gave her a firm conviction to teach, and she felt at peace. She never looked back or doubted her calling to the classroom. The goal of her life has been to encourage young people to pursue teaching as a career in the Adventist school system.
With a bachelor's degree in elementary education and a master's degree in curriculum and instruction, she has taught in the Texas, Georgia-Cumberland, Kentucky- Tennessee, and Carolina Conferences. Beck is completing her life's work this year at Floral Crest Adventist School, located in Bryant, Ala. in the Gulf States Conference.
Among her treasured accomplishments is receiving a six-year certification through Middle States Accreditation for the Floral Crest School. Additionally, she was featured in the July 2018 Southern Tidings as a "favorite teacher." And, in 2000, she was presented with the Innovative Teacher award from the Southern Union.
Beck is married to Charles Beck, assistant professor of engineering technology at Chattanooga State Community College's Volkswagen Corp extension campus. They are parents to three children. She plans to volunteer in community and church activities, travel with her husband, and occasionally serve as a substitute teacher.
Gulf States | December 2019