shane hochstetler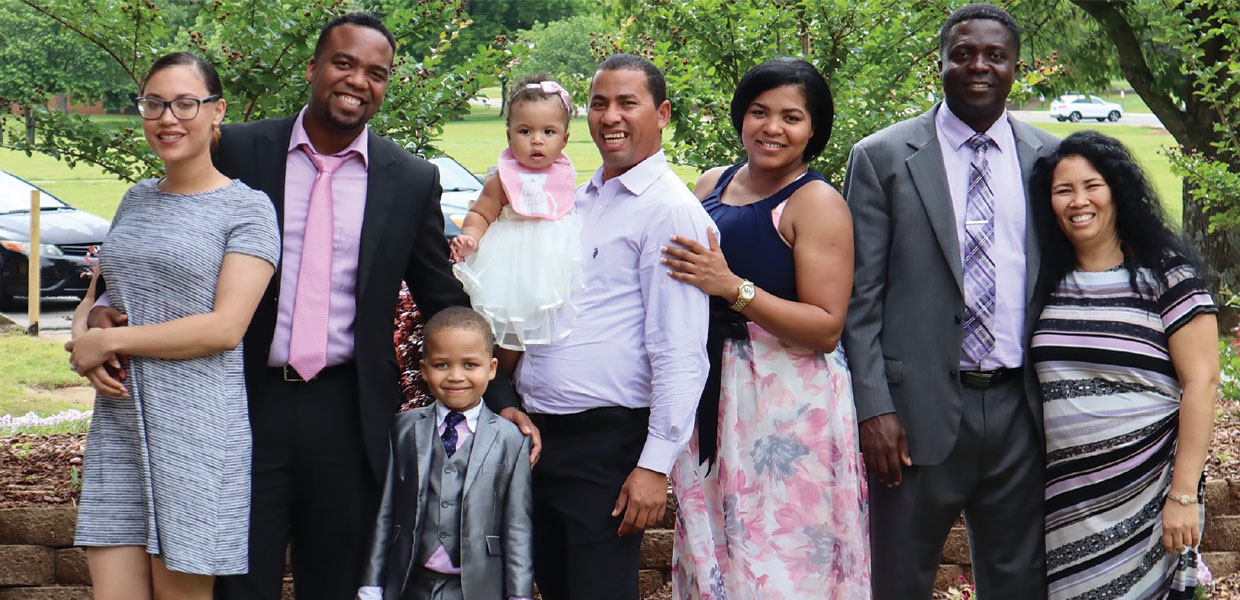 Jorge Belisario (second from right), pastor of the New Albany, Tupelo, and Pontotoc Hispanic churches, stands with his family.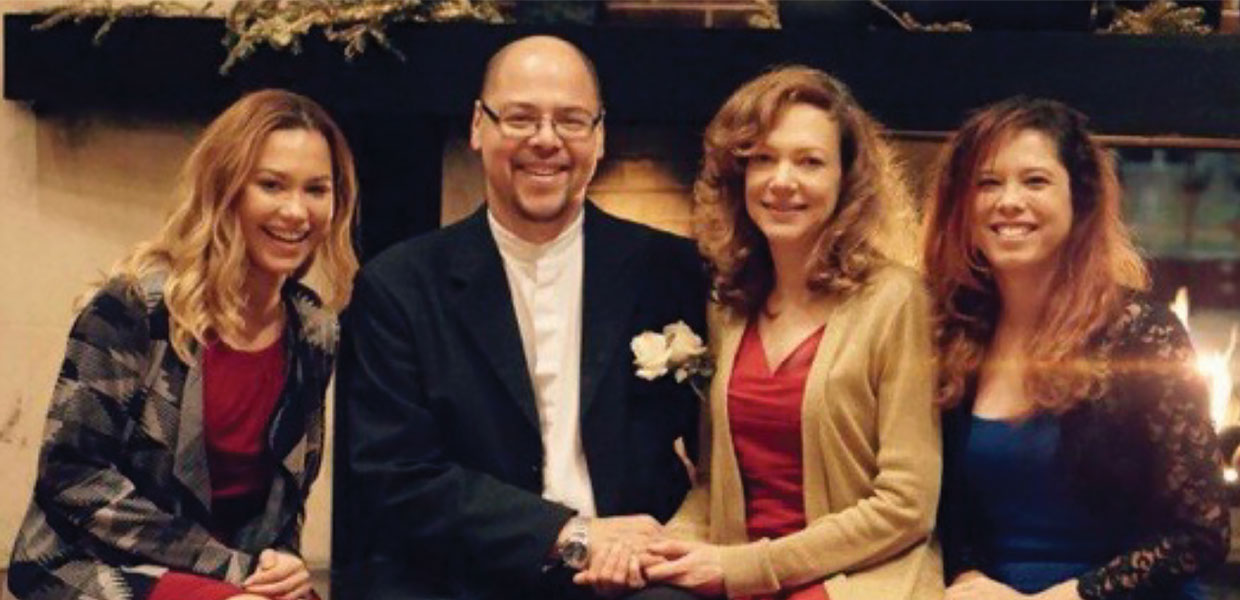 Ramon Rodriguez (second from left), poses with his family.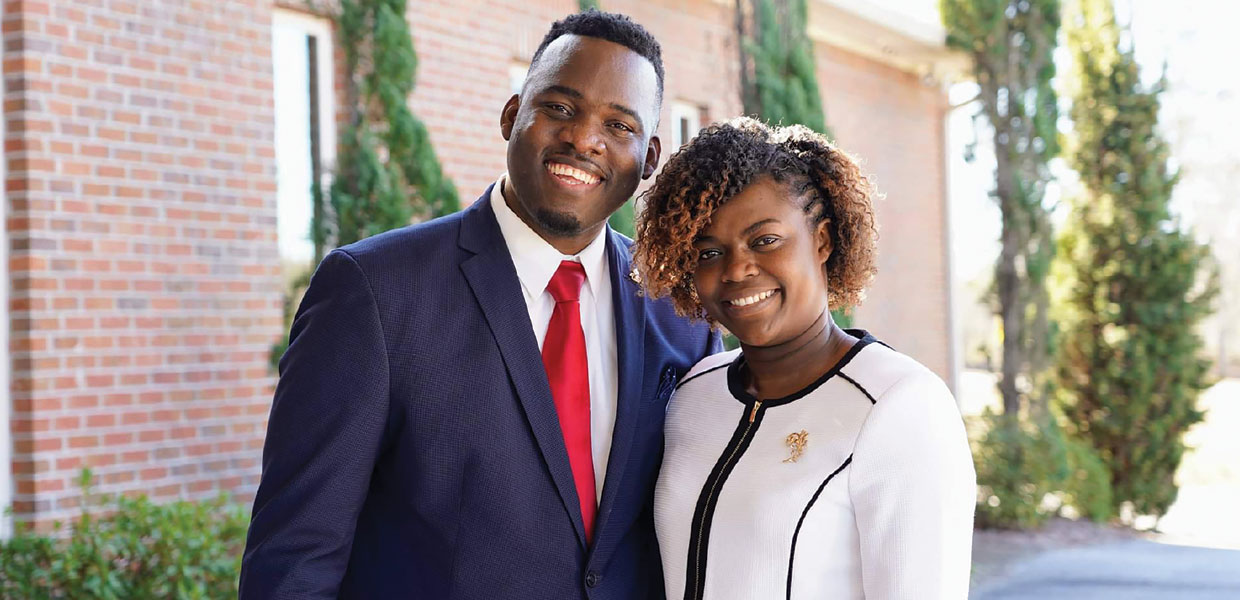 Dwayne Campbell, pastor of the Phenix City and Auburn-Opelika churches, stands with his wife, Donna, near the Auburn-Opelika Church.
Three Gulf States Conference pastors were ordained to the Gospel ministry in October and November 2021. Jorge Belisario, Dwayne Campbell, and Ramon Rodriguez participated in ordination services in local churches with Brian Danese, president of Gulf States, presenting the candidates at each service.
Belisario and Rodriguez shared their service at the New Albany Hispanic Church in New Albany, Miss., on October 30, 2021. Belisario accepted Jesus in a small town in the province of Las Tunas, Cuba. In 2000 he was called to pastor the church he had previously helped plant. Later, in 2006, he was sent to the Theological Seminary of Cuba, where he continued in pastoral ministry at a church near the seminary. Belisario emigrated to the United States in 2010, where he served in various roles as a layperson until Upper Columbia called him to serve as a Bible worker coordinator. In 2012 Belisario enrolled at Oakwood University to continue his theological studies. During the next several years, he completed his bachelor's and master's degrees while pastoring Oakwood's Hispanic Church. Belisario joined Gulf States in 2019, where he pastors three churches alongside his wife of 31 years, Margarita.
Rodriguez was born to Puerto Rican parents in Brooklyn, N.Y. Rodriguez grew up loving cars and pursued a degree in auto mechanics, graduating with the high honor of receiving the Labella award for automotive excellence. After giving his life to Jesus in 1985, he was eager to serve in his newfound faith and became a deacon at his local church. He held numerous positions in the church before ultimately enrolling at Atlantic Union College to study theology. Rodriguez has ministered in the Adventist church for the last 29 years in various roles, from the local church to conference office and university settings. His latest duty was pastoring the Olive Branch and Corinth, Miss., churches. Cesarina, his wife of 33 years, has ministered alongside him, with their two daughters.
Campbell's service was held on November 13, 2021, at the Auburn-Opelika Metro Church in Opelika, Ala. Campbell is a native Jamaican with fond memories of growing up in the community of Portmore. Campbell started in ministry by preaching on public buses, and later tent crusades, and in various churches. Campbell became a pastor for the Central Jamaica Conference for five years before enrolling at Andrews University, where he completed his master's degree. Campbell married Donna in 2017. She holds a master's in youth and young adult ministry, and is also a master of social work. Together, the Campbells have served numerous states, including New York and Florida, but presently lead the ministries of the Phenix City, Ala., and Auburn-Opelika Metro churches.
Gulf States | January 2022