BY CARLINE SAMUELs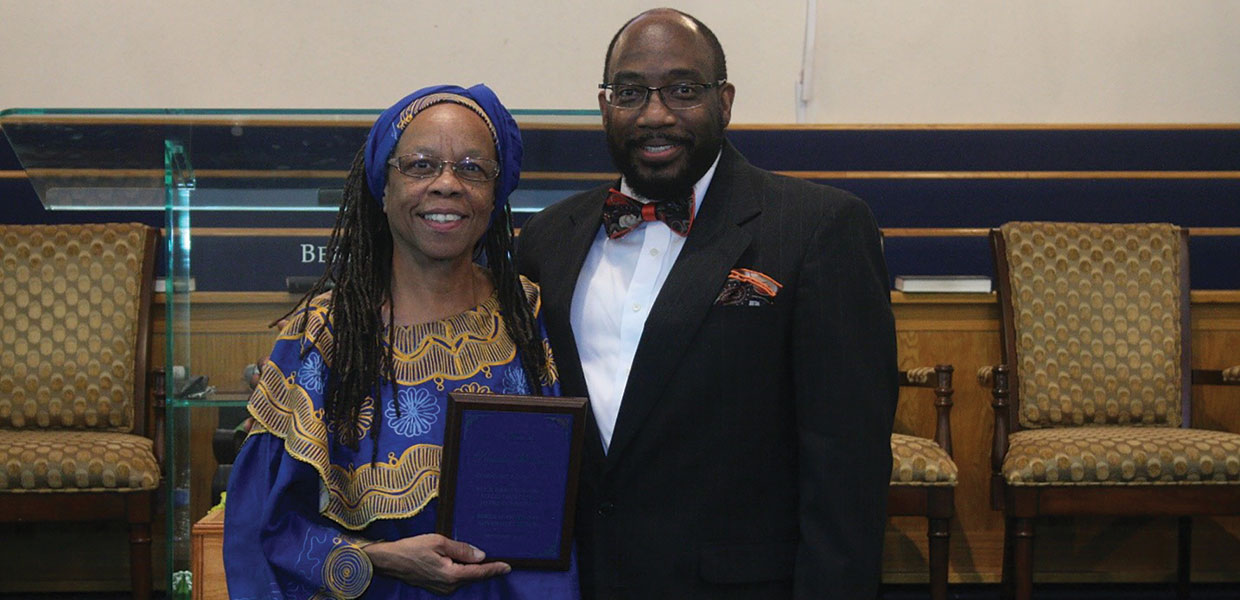 Michael Miller, pastor of Berea Church in Sumter, S.C., stands with Natalie 
Williams, Berea's Community Guest Day honoree.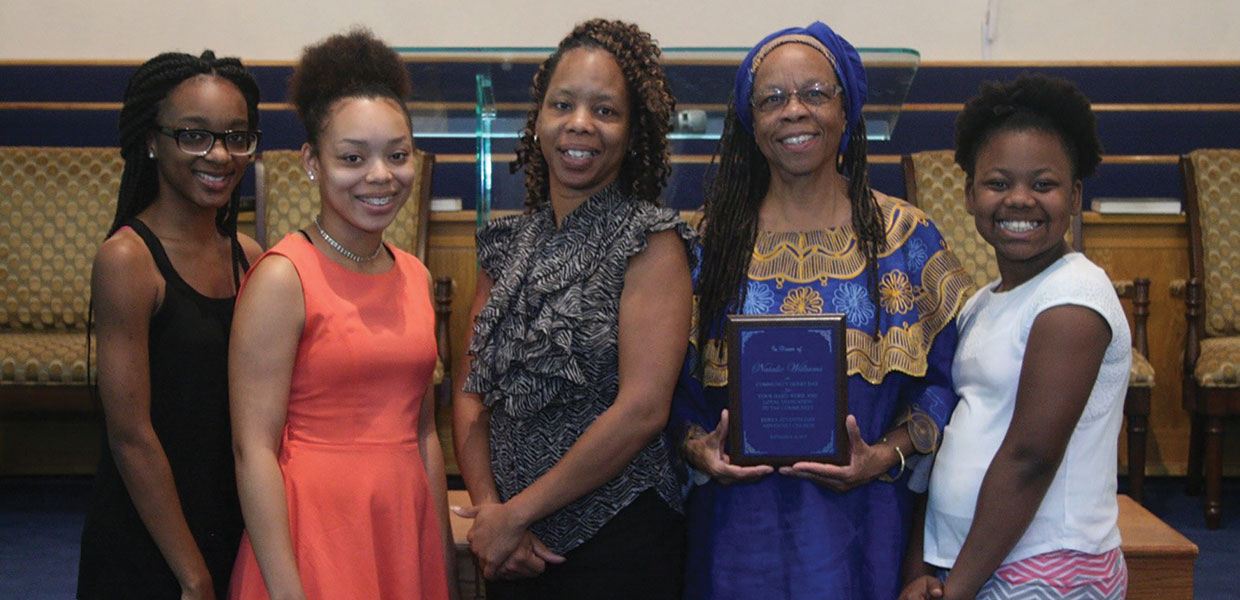 Natalie Williams (second from right) poses with her daughter and granddaughters.
Each year Berea Church in Sumter, S.C., seeks to identify a person who has positively impacted people's lives in the Sumter community. The person who is selected is acknowledged during the Community Guest Day service. Well-deserving Natalie Williams was unanimously chosen as this year's candidate, and was honored on Sabbath, September 16, 2017.
Williams is the first black female assistant agent in charge of the Department of Parole and Probation in Sumter County, and was the first female ombudsman for South Carolina Department of Corrections, Internal Affairs Division. She was an investigator for Child Protective Services for the Department of Social Services, is a veteran of the United States Army, and was a member of Delta Sigma Theta Sorority. She retired from South Carolina State government after 31 years of service. Presently, she serves as director of Cultural Affairs Ministry and Veteran Affairs at Mt. Pisgah African Methodist Episcopal Church, and volunteers as African studies teacher at Berea Junior Academy and a guide at the South Carolina State Museum in Columbia, S.C.
Williams frequently attends and supports many services at Berea Church, but she is currently a member of Mt. Pisgah African Methodist Episcopal Church. She is the founder and director of the Sankofa Connection Cultural Touch Festival in Sumter. Her special interests include American Sign Language, black history events and programs, afrocentric classes for children and adults, African-American wedding ceremonies, African dance, and the Djembe drum.
Among her achievements, she received the Legacy Award from the House of Representative in recognition of outstanding contributions to the community; Heritage Award for invaluable contribution to the African-American legacy in Sumter, S.C.; and Berea Junior Academy Award for dedicatory work in education.
She is blessed with two daughters, seven granddaughters, three great-granddaughters, and two great-grandsons. Her immediate family, church family, a host of well-wishers, and friends witnessed her accepting the award.
South Atlantic | February 2018