BY Barbara Lucas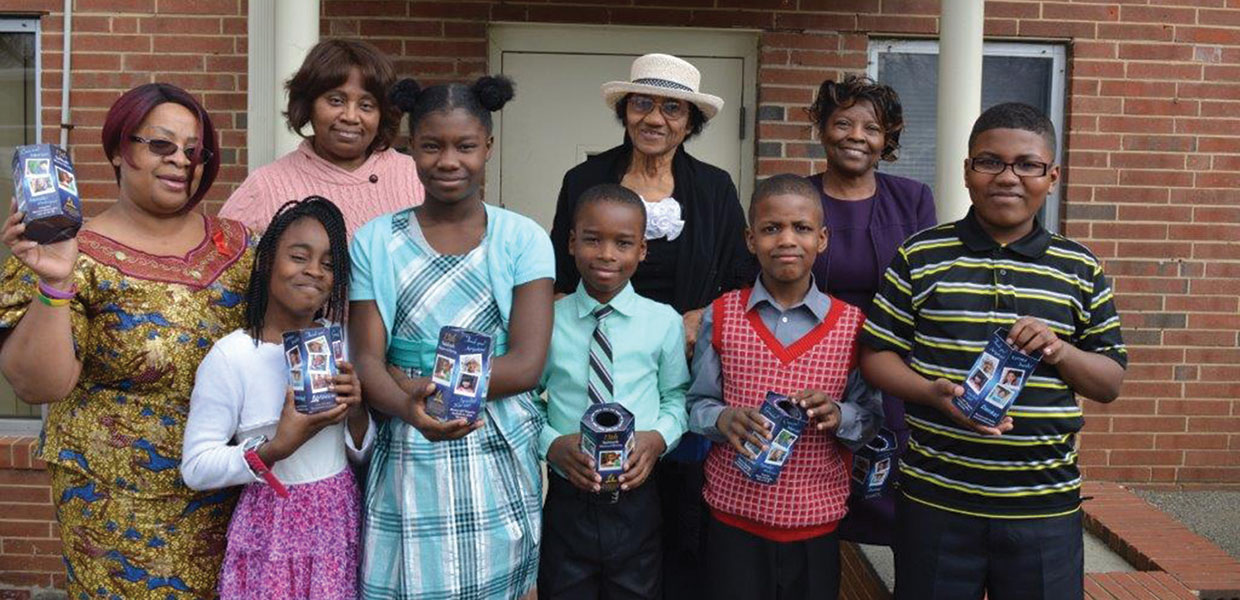 Charlotte Berean children and adults display their "Mission Banks," used to collect their 13th Sabbath offering for children in the Inter-European Division.
The Sabbath School children of Berean Church in Charlotte, N.C., proudly display their "Mission Banks," which were obtained from the General Conference in Silver Spring, Md., through the efforts of their missionary teacher, Barbara Lucas.
The children were so excited when they received the banks that they immediately began to think of ways to fill them. As they listened to the mission stories in church each week, they were determined to find a way to help those in need. These little ones eventually decided to help other children worshipping in the Inter-European Division acquire a new place to worship, while also learning about healthy living.
The children of Berean began their collections at the beginning of the fourth quarter in 2016. They began to save their lunch money, and to ask family and church members for donations. What seemed like a huge undertaking for these small soldiers of Christ turned into a tidal wave of giving, and, by the end of the quarter, they had collected $216.60 which they proudly presented for their 13th Sabbath offering.
As they look ahead in 2017, these young people remain excited about their mission and hope to present an even larger offering at their next 13th Sabbath celebration.
South Atlantic | May 2017