BY Stephanie Johnson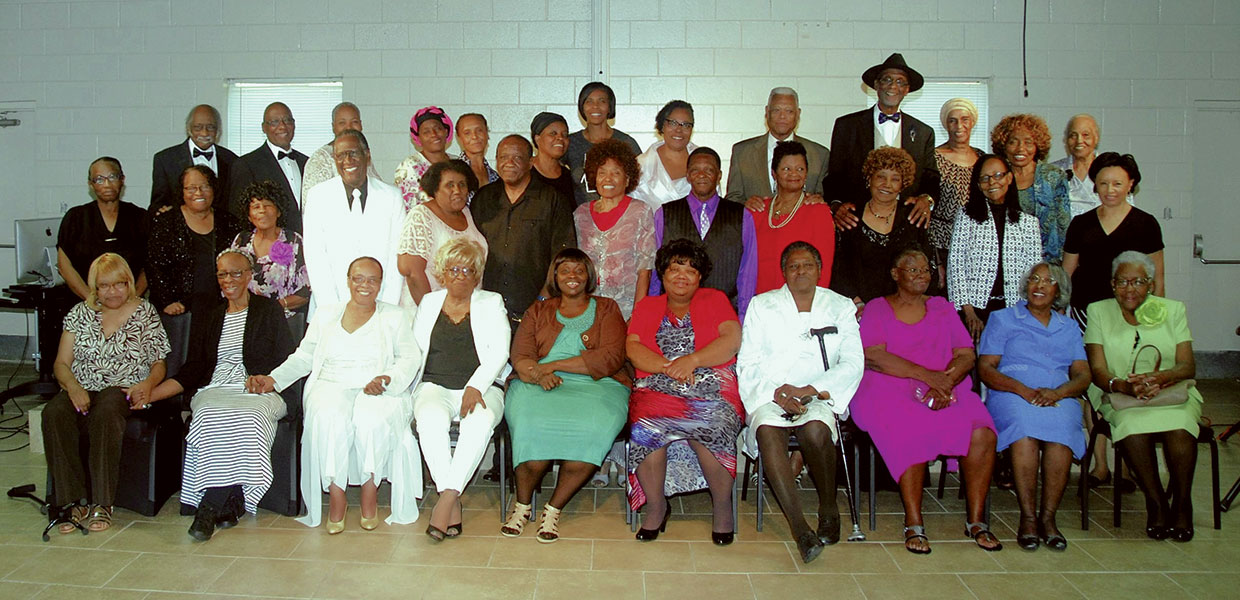 Bethany Church senior members, who range in age from 60 to 90, were honored during a recent family life ministries event.
Senior citizens of Bethany Church in Macon, Ga., were recently honored with "A Dinner & A Concert & A Play." The event was organized by the Family Life Ministries Department. The department hosted the first "Dinner & A Concert" two years ago, and the response was outstanding. "The senior citizens enjoyed it so much that we wanted to do it for them again. Our intention was to honor them and make them feel as special as they are to us," said family ministries leaders Franklin and Stephanie Johnson. "They faithfully support the church, so we wanted to give back just a little something to them."
More than 30 members and community guests attended the event, ranging in age from 60 to 90. The gathering turned into a mini class reunion when one of the guests discovered that she had attended school with a few of the members.
The family ministries committee transformed the fellowship hall into a banquet hall with vintage decorations and old photographs of some of the honorees. The event started with music by Franklin Johnson and recording artist Theresa Morton. This time, not only were the senior citizens treated with singing, but also a play. The cast of DRAMA, from Charlotte Berean Church, presented the play, "Down South Convalescence Home," a comedic look at life in a nursing home. Although the characters were funny, the message behind the play was serious. "The purpose of the play is to make people aware that they should visit their loved ones or people in general who are confined to a nursing home," said Perry Jordan, director. "They need to be visited as much as possible."
A catered sit-down dinner and musical selections by LaVerne Anderson, Evelyn Bell, and Willie Farlar followed.
Susie Scott, who attended the event with her husband, Joseph, said she enjoys the get-togethers that family life plans for the elderly members who don't get out much. "The Dinner & A Concert & A Play was beautiful," she said. "I enjoyed the music, the food, and the fellowship, and I hope that in the future we can do more things like this. I love getting dressed up."
Almost everyone posed at the end of the evening for a group picture that will serve as a lasting memory for generations to come.
South Atlantic | February 2018