wendell timothy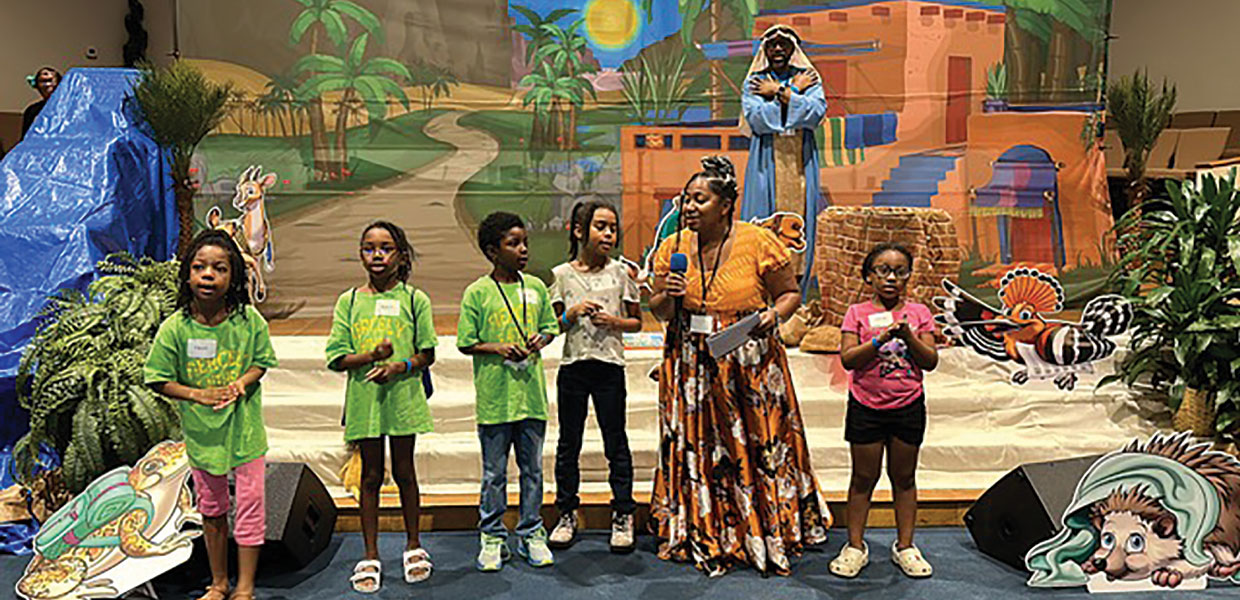 The theme song "Fiercely Faithful," was led by song leader Alyce Hendricks.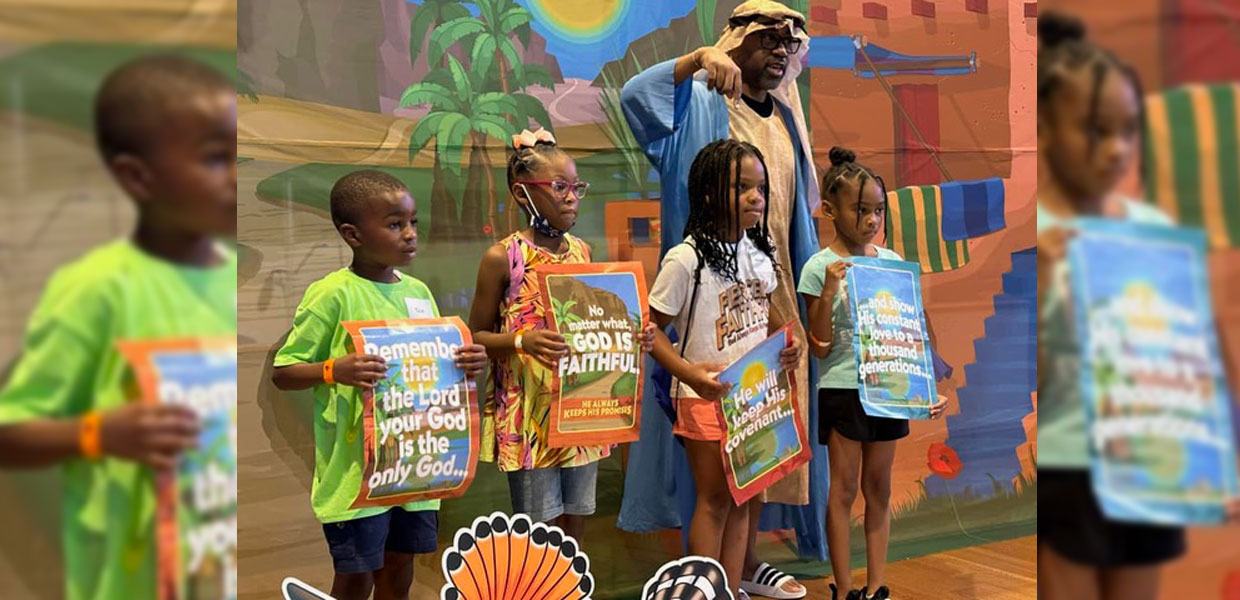 Bible Promise with host Wendell Timothy.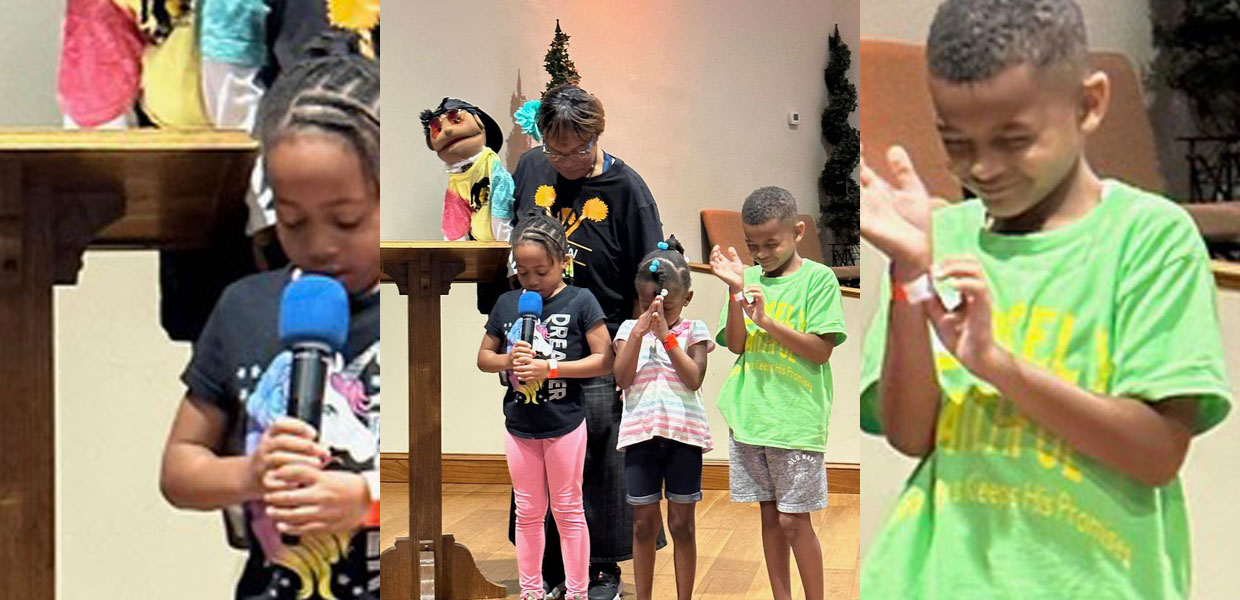 Prayer time at Yeshua Gate with Clementine Collins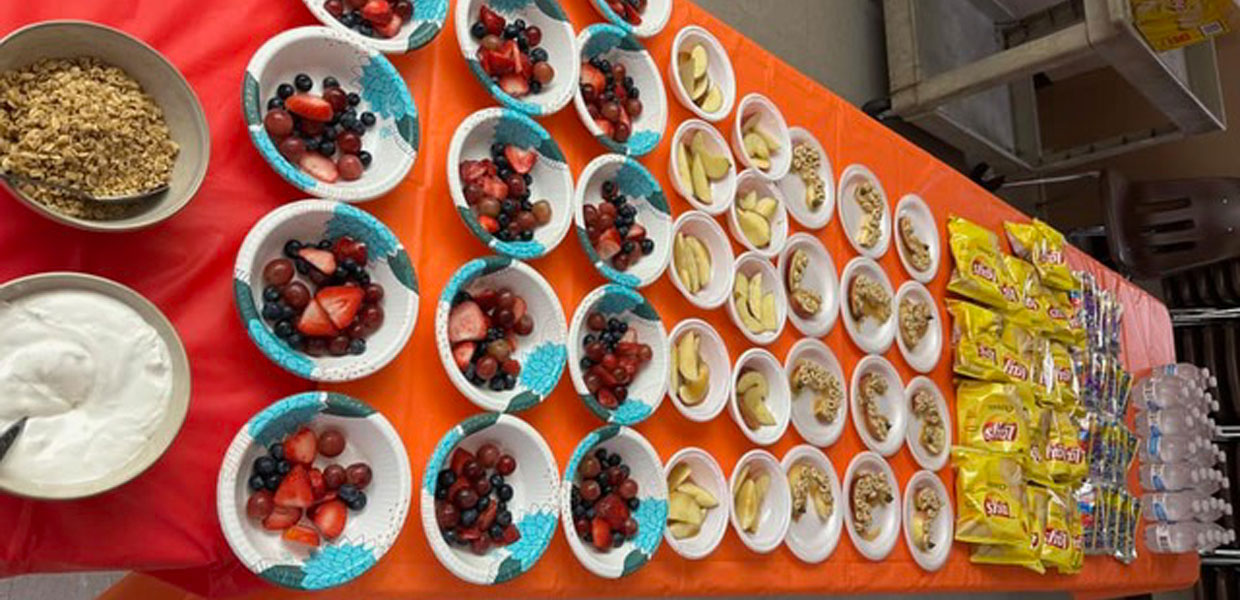 Healthy snacks display at the Olive Branch Café.
Ephesus Church in Birmingham, Ala., recently hosted a successful Vacation Bible School (VBS) program after a four-year hiatus. The theme of this year's VBS was "Fiercely Faithful," and aimed to instill the unwavering love and faithfulness of God in the hearts of young participants. The program, led by children's ministries assistants Ethelyn Lusain and Wendell Timothy, left a lasting impact on the children.
The central Bible verse for VBS was Deuteronomy 7:9, reminding participants that God is faithful and will show His constant love to those who love and obey Him. The program ran from July 17 to 22, 2023, and prioritized the safety of the children, thanks to a well-organized registration process led by Annie Dailey, Charmeretta Timothy, and the registration team.
From 6 to 8 p.m. each evening, the children experienced different Bible lessons at various stations designed to engage their minds and hearts. The Mazan Oasis offered uplifting songs, skits, and Bible promises, while the House of Peace provided interactive Bible stories led by Lisa Carpenter and Jourdan Elliott. The Yeshua Gate focused on prayer activities guided by Clementine Collins, and the Olive Branch Café provided nourishing meals prepared by Willie Mae Whatley and her team. The Cabana Shop allowed for creative expression, and the Sand Pit engaged the children with Bible stories in a unique way, led by Victor and Geneva Long.
Each night the program concluded with a closing program in the Mazan Oasis, where the children reviewed what they had learned and contributed to the ADRA mission project, raising an impressive $271 during the week.
The success of the VBS program can be attributed to the exemplary leadership of Ethelyn Lusain and Wendell Timothy, as well as the dedicated team of volunteers, supportive parents, and generous donors. The church prays that this year's VBS will impact the lives of the participants for years to come; that they left with a stronger connection to their faith and a deeper understanding of God's love; and that the memories of laughter, songs, and life-changing lessons will linger in their hearts, making Ephesus Church's "Fiercely Faithful" Vacation Bible School 2023 a cherished memory. Their wish is that the seeds of faith sown during VBS will continue to grow and flourish in the hearts of the young believers until next year.
South Central | November 2023