BY ANNGEE QUINONES-BELIAN/CHEROKEE SCOUT. REPRINTED BY PERMISSION.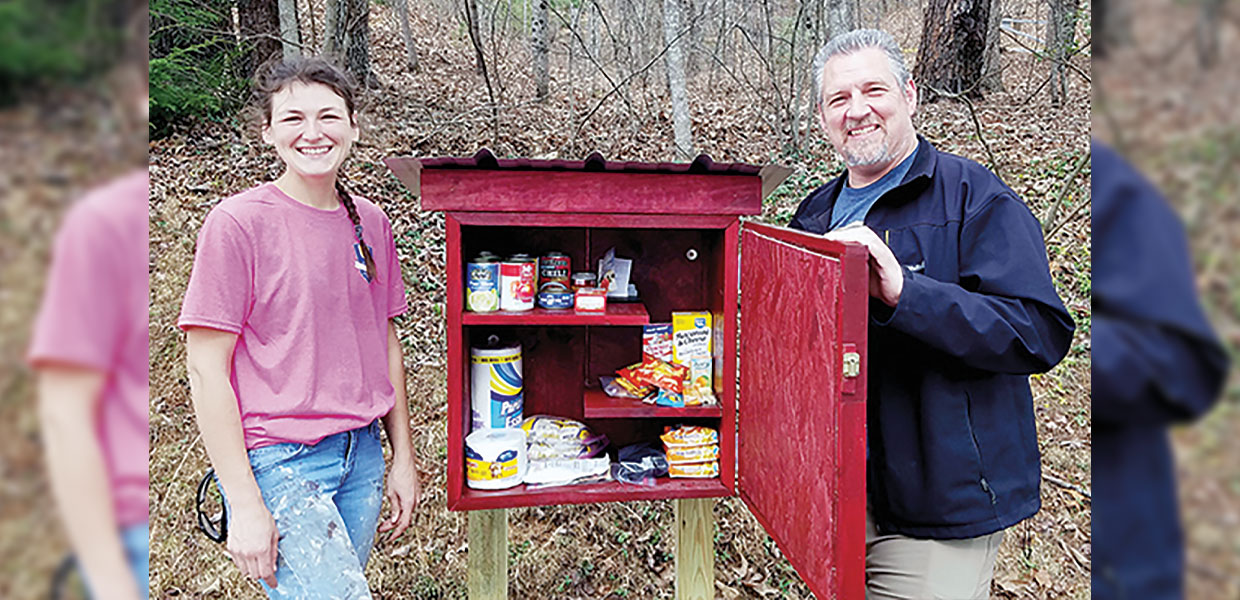 Bill Belian/Cherokee Scout
The Murphy, N.C., Church has a new addition. Thanks to Julian Stephens, a "Blessing Box" has been built and is now a permanent fixture on the property
The box, which took about three weeks to build, offers a little extra help to anyone in need. The hope is that folks will stop by with items to donate — such as nonperishable foods, new socks, and essentials like toothbrushes, winter hats, gloves, and other items — leaving them in the box. If anyone stops by and needs any of the items placed inside, they are free to take them.
Craig Fish, pastor, discourages leaving cash and used clothing. He thanks everyone donating gifts of love to the box.
When asked what made her want to build the box, Stephens said, "One of the women in church, it was her idea. She told me what size she wanted and the dimensions, and showed me a picture. I kinda just went from there, and my husband helped me."
This is a gesture of love and compassion for those in our community needing extra help in these especially difficult times."
"A Blessing Box is just that — a box that is meant to be a blessing," said Fish.
Georgia-Cumberland | May 2022