By Tonjia R. Cook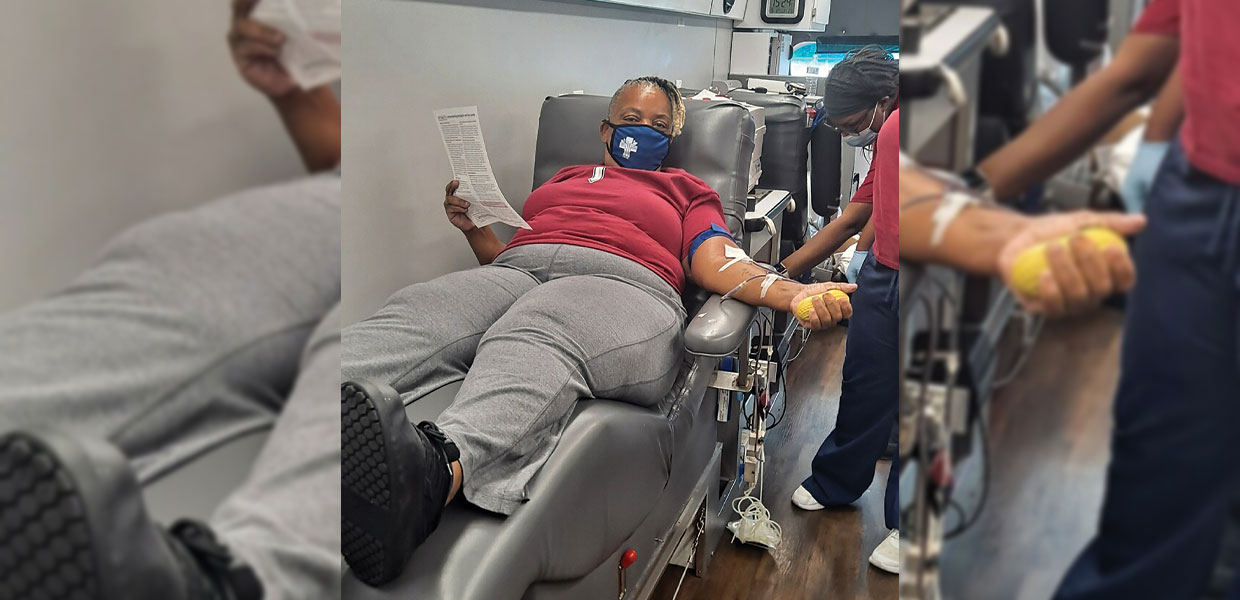 Church member Harriet Jones donates blood.
Tonjia R. Cook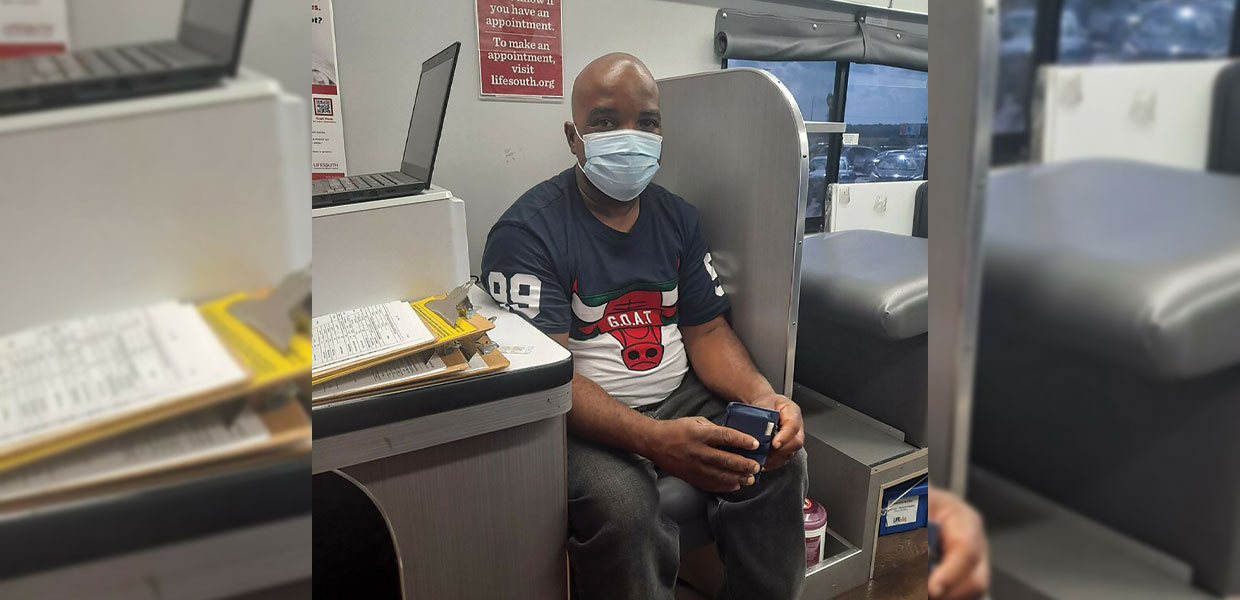 Donor James Thompson cheerfully gives blood.
Tonjia R. Cook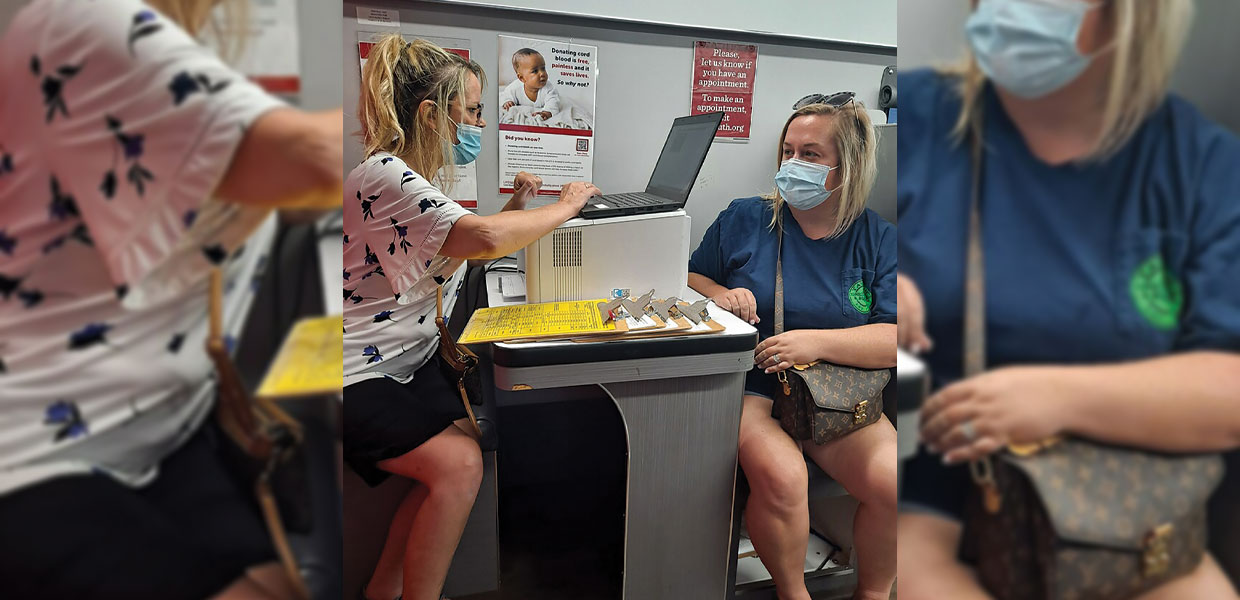 Tammy Ferguson, LifeSouth coordinator, registers a donor.
Tonjia R. Cook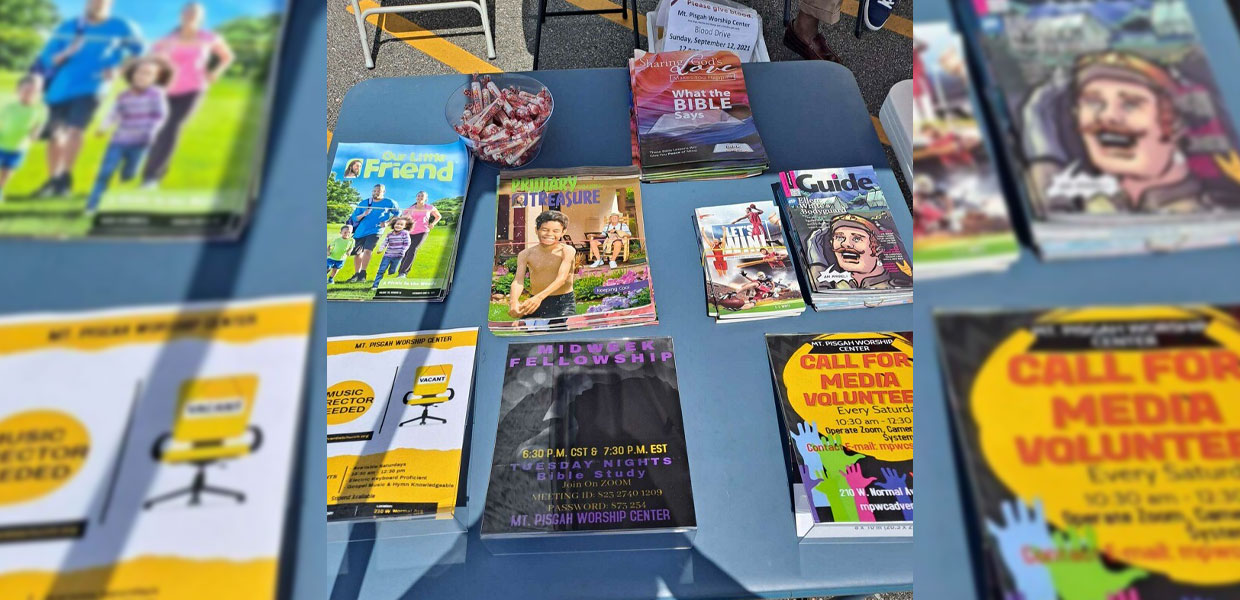 Literature given to donors.
Tonjia R. Cook
Mt. Pisgah Worship Center (MPWC) and LifeSouth Community Blood Centers collaborated on a life-saving mission, on Sunday, September 12, 2021, at Walmart in Troy, Ala. According to data, every two seconds, someone in the United States needs blood. Blood is essential for surgeries, cancer treatment, chronic illnesses, and traumatic injuries. Whether a patient receives whole blood, red blood cells, platelets, plasma, or white blood cells, this life-saving care starts with one person making a generous donation.
Tammy Ferguson, LifeSouth's coordinator, stated the blood donated during MPWC's drive has the potential to save 51 lives. Members of MPWC were also able to share and distribute approximately 500 pieces of literature containing the Good News of Christ and His gift of eternal life.
Each blood donor received an e-gift card, LifeSouth t-shirt, and a Lifesaver gift package containing five Glow Tracts. Other literature distributed included Our Little Friend, Primary Treasure, Guide Lesson Studies, Steps to Christ booklet, Sharing God's Love Bible study lessons, and an MPWC Connect Card.
Donors also enjoyed hot dogs, nacho chips with cheese, snacks galore, and refreshing beverages. This was MPWC's first community engagement since the COVID-19 pandemic under the leadership of Nathan Cook, pastor. MPWC was delighted to be part of such an important community event. This is an example of how one small gesture can impact so many lives: "Love your neighbor as yourself," Mark 12:31. The gift of life was given as well as the knowledge of Christ and His eternal gift of life. Mission accomplished!
South Central | November 2021