BY Anderson T. Ramos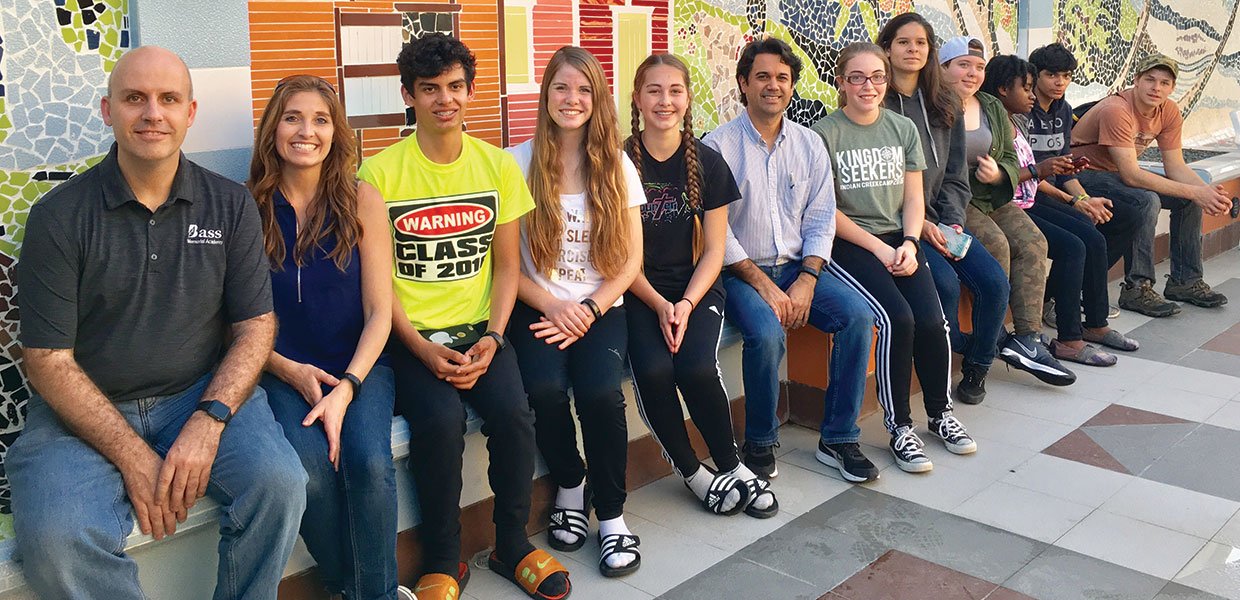 Students and chaperones on the Bass mission trip include Scott Bowes (left), Katherine Bowes, Carlos Aguiñaga, Ashely Bowes, Amber Bowes, Anderson Ramos, Kylie Northrop, Hadassah Jackson, Christina Dillenkoffer, Alexis Richardson, Jonathan Aguiñaga, and Noah Gloudeman.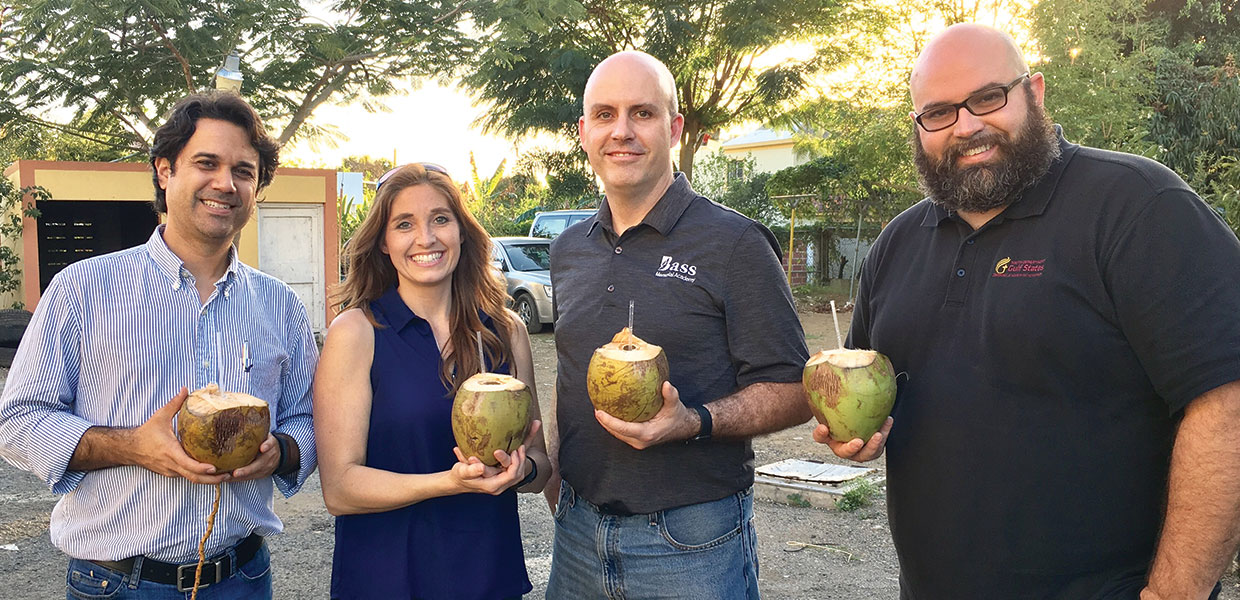 Chaperones Anderson Ramos (left), Katherine Bowes, Scott Bowes, and Todd Casey
Bass Memorial Academy (BMA), Lumberton, Miss., students had an opportunity to work during a challenging mission trip to the Dominican Republic this past spring break. It was made possible by ShareHim International, and 10 BMA students made a commitment to participate. The students were to conduct, by themselves, an entire nine-day evangelistic series in a city called Hato Mayor Del Rey.
Students Ashely, Amber, Jonathan, Carlos, Chrissy, Alexis, Hadassah, Jacob, Noah, and Kylie; and sponsors Scott Bowes, Katherine Bowes, Todd Casey, and Anderson Ramos, served as God's "amBASSsadors" on this mission. Each student was assigned to a different church with a local translator, and was responsible for presenting 11 sermons prepared by ShareHim. Expectations were high, and so was the anxiety of all the students. Most of the students on the trip had never preached before. As soon as they arrived, though, they felt the warmth of the Dominican Republic people in making them feel welcomed and loved. The students were moved by the kind treatment they received from local pastors, translators, and their families.
There was no time to lose, so the students prepared their sermons and tested their equipment for the different presentations. Since the first night of the meetings, they all felt that something big was about to happen. They felt the power of God working during every meeting with each student preacher. Some of the students were preaching in churches, others were in tents, and the school chaplain was in the middle of a street that they closed down in the evenings. In all the meetings, there were a high percentage of visitors every night.
By the grace of God, 43 people were baptized by the end of the week, and 107 people started preparations for an upcoming baptism. The students were filled with joy and fulfillment, and it was hard to say goodbye when it was time to leave. The students felt that part of their hearts stayed with the people in the Dominican Republic, but most importantly, they were able to share a part of Jesus with them. Only in Heaven will the students have an idea of how many lives were changed as a result of their sacrifice to this mission trip.
For more information on how you can be involved in the next Bass Mission Trip contact Anderson Ramos, chaplain.
Gulf States | May 2017