By Bid-Lose O. Francisque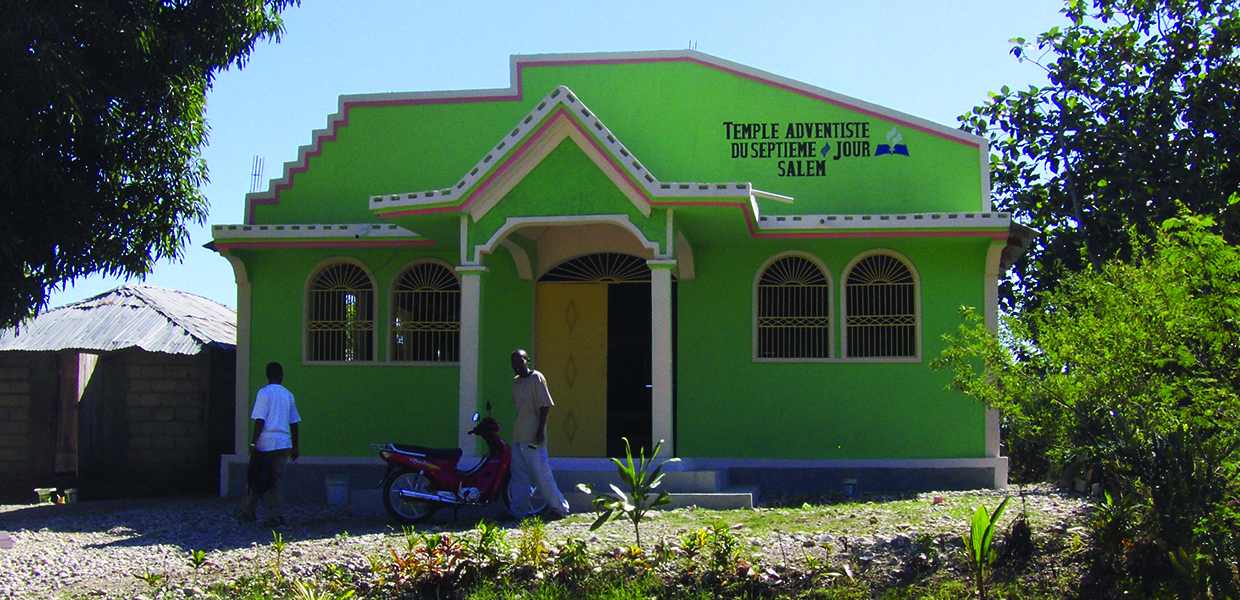 The newly constructed Salem Church in Les Cayes, Haiti, and this mission continue to be supported by Bon Samaritain Church in Ft. Lauderdale, Fla.
Bid-Lose O. Francisque
The first mission trip organized by the youth ministry team at Bon Samaritain Church in Ft. Lauderdale, Fla., will reach their 10-year anniversary in December 2018. Caleb Buisson had been helping to build an Adventist church in his hometown of Les Cayes in Haiti, and that first trip by the Bon Samaritain youth marked part of the official inauguration. The team of five — Bid-Lose Olivier, Caleb Buisson, Jean E. Louis, Gary Louis, and Junior Ducheine — distributed toys, toiletries, snacks, and goodies in various locations, including Les Cayes Children's Hospital, a local orphanage, the youth at Salem Church, and Vague (a small community outside the city). During the past 10 years, Buisson also helped build a second church. As a result of the initial mission trip, several subsequent mission trips have taken place in various parts of Haiti and the Dominican Republic. Bon Samaritain Church continues to support both churches in Haiti.
Southeastern | March 2018