BY rachel beaver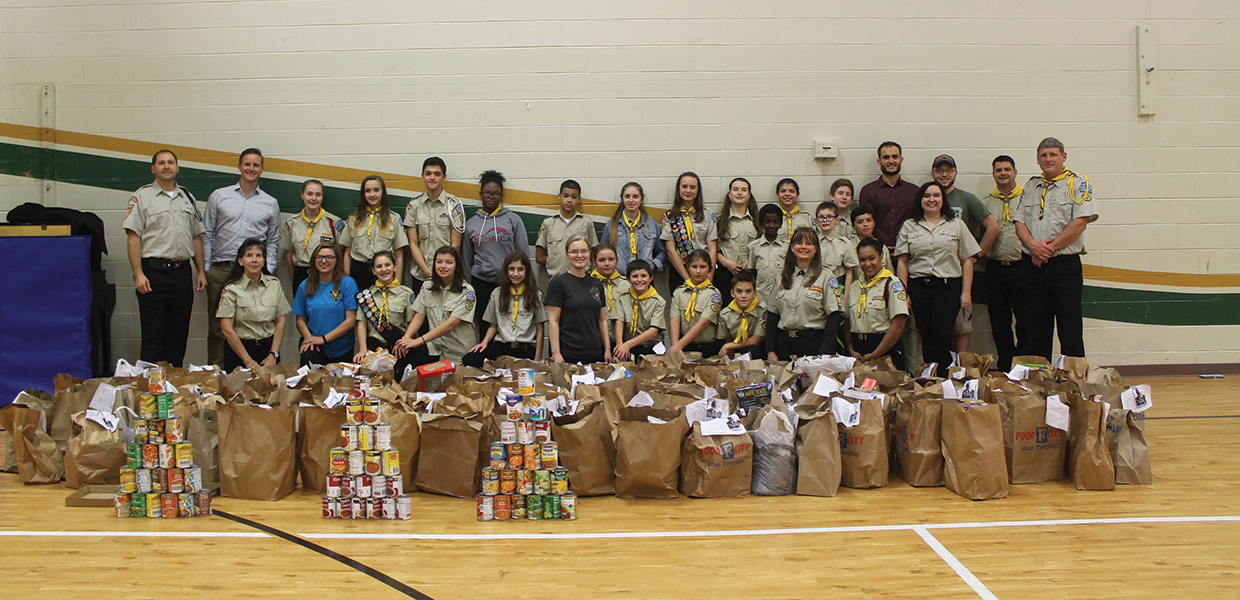 The Bowman Hills Pathfinder Club in Cleveland, Tenn., collected cans in lieu of candy this past Halloween.
Rachel Beaver
The Pathfinder Club at Bowman Hills Church in Cleveland, Tenn., spent their Halloween eve collecting food for those in need. Every year, the Bowman Pathfinders go door to door passing out bags for individuals to fill with canned and dried foods for donation. This year, the day to collect the bags fell on Halloween. Instead of going door to door collecting candy, the children and teens put on their Pathfinder uniforms in lieu of a costume, and went trick-or-treating for a greater purpose.
"It gives the kids a chance to give back," said Pathfinder club director Steve Cooley. "We've had a lot of positive feedback from the community about what the kids are doing. I think that's what being a Pathfinder is all about."
Publix, Food Lion, Food City, and Cookes all donated the brown paper bags that the Pathfinders used to collect the food. This year, they collected 155 bags full of food and received $120 dollars in donations. The items collected are given to the church's Manous Center, which puts together baskets for families in need.
Georgia-Cumberland | January 2019