by Paull Dixon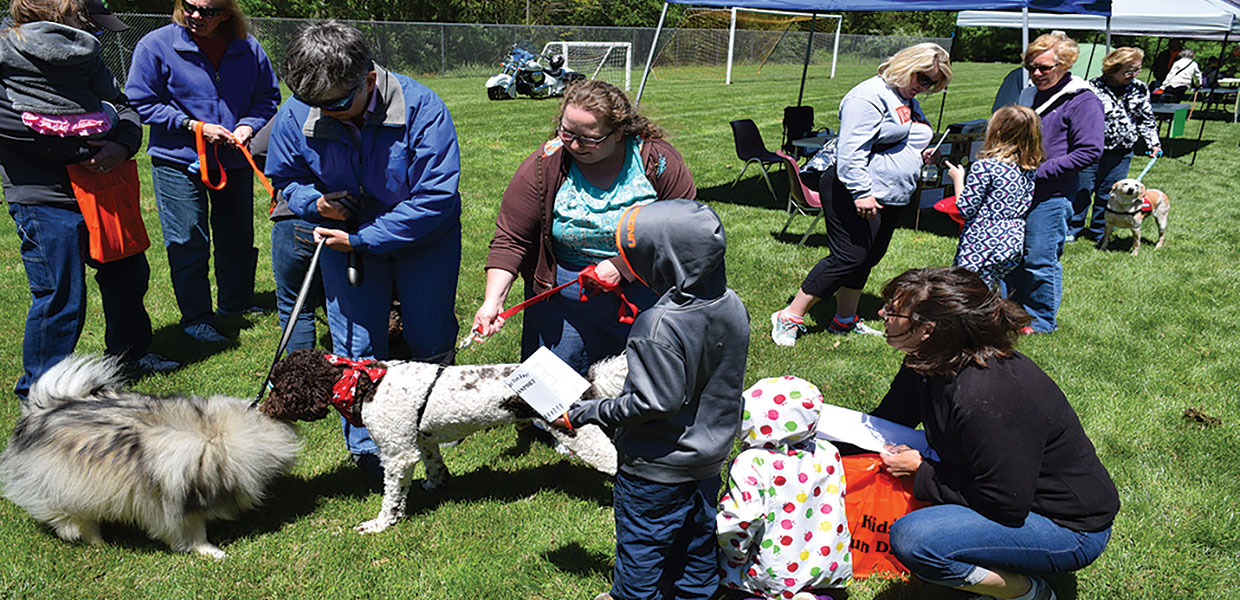 Service dogs got in on the fun at the Kids Fun Day coordinated by the Bristol, Tenn., Pathfinder Club.
Submitted by: Paull Dixon
About 250 children descended on Sugar Hollow Park in Bristol, Tenn., this past May. The Kids Fun Day offered learning centers, including community firefighters with a big truck, EMTs giving demonstrations, a Kids Health Zone with delicious snacks, fluffy service dogs, each child's name printed in Braille, blood pressure checks, the town sheriff making picture IDs with finger prints, a nature booth, and musical bells, to name a few. There was also a table with free spiritual literature for children and adults. Some 500 pieces of literature and books were given away.
This community outreach activity was coordinated by the Bristol Pathfinder Club director, Gary Johnson. Johnson, a retired botanist, went to Romania to train Pathfinder clubs. One year he returned with a neat idea for reaching the community — the Kids Fun Day. He decided to implement the idea, and found ready support from the church members and a delighted response from the community. About 500 adults — moms, dads, grandparents — and children came, the largest group so far.
Johnson lines up the vendors in advance. Many are volunteers, but some are paid. He then takes printed brochures to the local public and private schools, and asks them to distribute them. Church members enthusiastically help with set-up, registration, food and drink stations, manning booths, and clean up.
As the last of the visitors to the Kids Fun Day were making their way out of the park, the staff paused to thank God for His blessing of safety and the lives that were influenced.
Georgia-Cumberland | September 2017