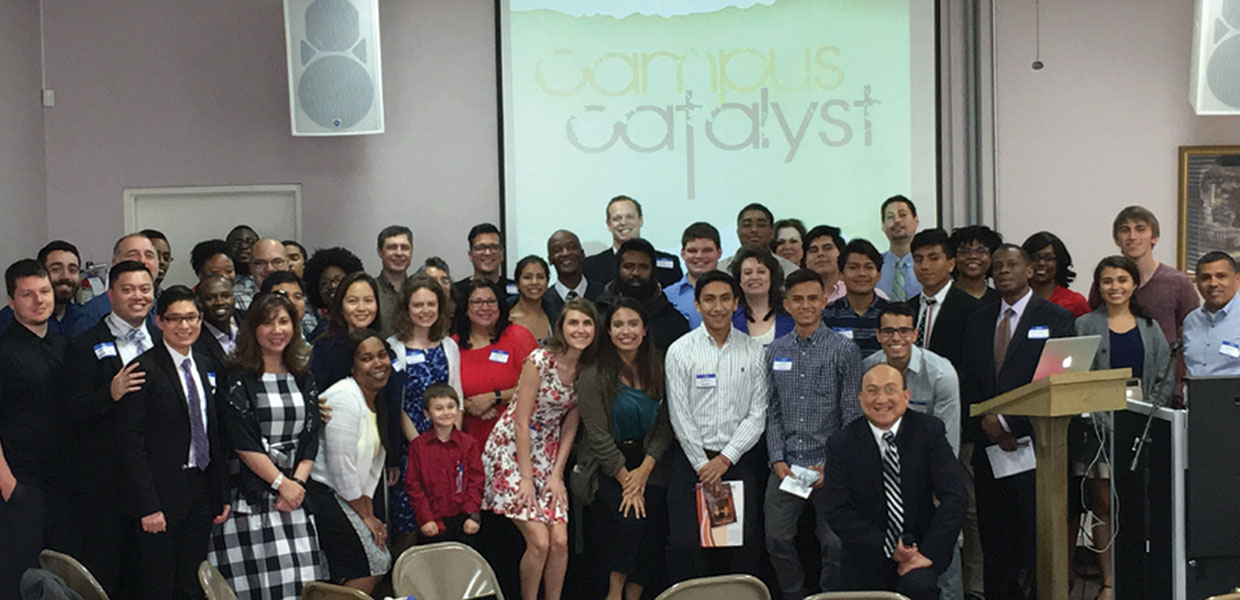 Attendees of the Campus Catalyst Training Event held March 25, 2017, in Nashville, Tenn.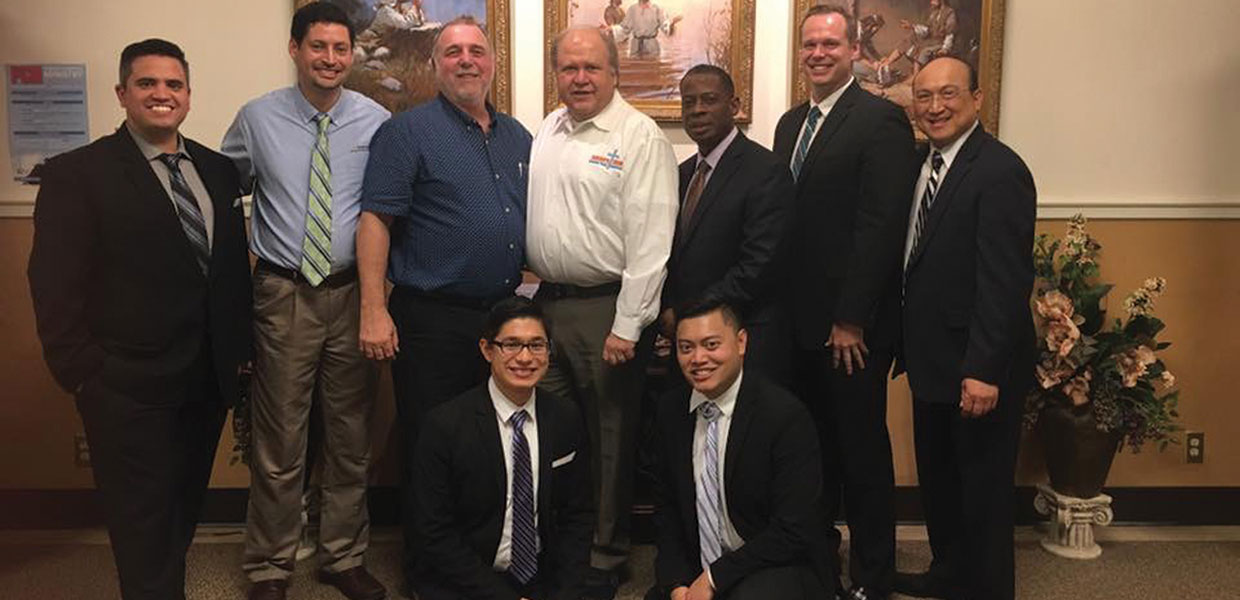 Pictured are those involved with the Campus Catalyst Training Event. Nathan Fender (front row, left), Nashville First Bible worker; Jon Remitera, Nashville First associate pastor; Angelo Grasso(top row, left), Florida associate youth director; Nelson Silva, Kentucky-Tennessee associate youth director; Ron Pickell, NAD Adventist Christian Fellowship director; Ken Rogers, Southern Union youth director; Lorenaz Shepherd, South Central youth ministries director; Greg Taylor, Kentucky-Tennessee youth director; Melvin Santos, Nashville First pastor.
There is a continual, growing emphasis in the Adventist Church to minister to senior youth and young adults, and the Southern Union continues to look for new and inventive ways to engage these young people. One such avenue was the Campus Catalyst Training Event, held March 25, 2017, at the Nashville, Tenn., First Church.
The Adventist Church has many strong youth ministry groups such as Adventurers, Pathfinders, and Adventist schools. For these ministries, there is a strong network of communication, edification, and support. However, approximately 70 to 80 percent of Adventist youth are attending public schools. Unfortunately and historically, a strong network for Adventist students attending public schools has not been established. The Catalyst event at Nashville First was an attempt to get such a network established, not only in Kentucky-Tennessee, but throughout the Southern Union.
It was a blessing to have the North American Division Adventist Christian Fellowship (ACF) director, Ron Pickell, speak during the Sabbath School program. Angelo Grasso shared messages on Sabbath morning and in the afternoon. Both speakers expanded on techniques such as establishing a Public Campus Ministry (PCM), working with the local church, and coordinating with other young adults.
In attendance were pastors, lay leaders, and students who were eager to learn all they could in the field of PCM. At least six campuses were represented, as well as five conferences. On Sunday, Ken Rogers joined the PCM team at the Kentucky-Tennessee Conference office to prayerfully consider how to best move forward as a Union in support of the students on public campuses.
Please prayerfully remember this incredibly important initiative and the Adventist youth who are attending private school, home school, and public school. Not only are they an incredibly important part of the Church today, but they are the future of the Church!
Kentucky-Tennessee | May 2017