BY OLIVIA FISHER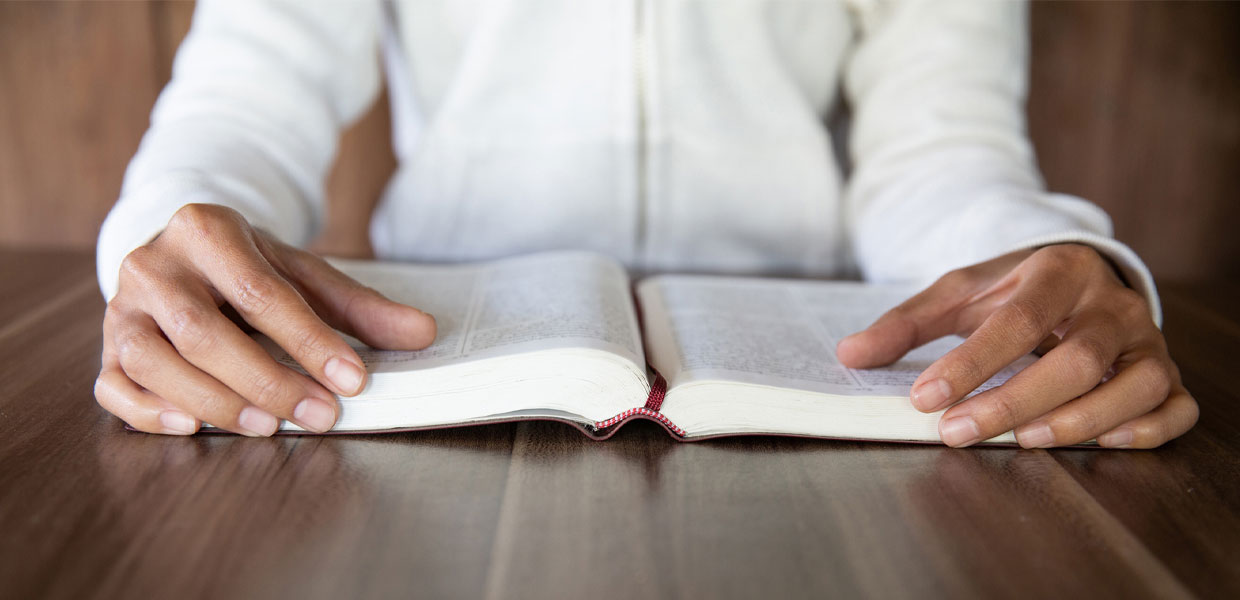 Students and employees who committed to spending quality time with God for 21 minutes per day for 21 days were blessed by the experience.
Kanjana Jorruang
Campus Spends 21 Days in Growth
For many people, 2020 was a difficult year. In an effort to encourage hope and healing in 2021, Southern's Office of Ministry and Missions issued a challenge to students and employees to spend 21 minutes per day in quality time with God for 21 days.
"The purpose of spending time alone with God each day is for relationship — getting to know God; hearing what He has to say to you; responding to Him; trading your burdens, shame, and fear for peace, joy, hope, and love," said Anna Bennett, associate chaplain. "Draw close to God, and be amazed at what you discover."
Jacqueline Bogan, sophomore music major, accepted the challenge. While reading from the Bible and Patriarchs and Prophets by Ellen White, she journaled to help her process the material, and found that her eyes were opened to the depth in Scripture. Next, she read and journaled her way through Solid Ground by Mark Finley. Through the 21-day challenge, she built new habits and now encourages others to give it a try.
"Don't let time control you, and don't feel like you always have to rush your time with God; you can take time," Bogan said. "This challenge has been very encouraging, and I hope I stay consistent."
Another participant in the challenge was Tiffany Bartell, coordinator for Southern's Counseling Services team. Prioritizing 21 minutes each day has reset her concept of devotional time, grown her energy in the mornings, and provided encouragement throughout her waking hours.
"It's like a date each morning with God, and our conversations and relationship are growing," Bartell said. "Sometimes I struggle with focus and patience, but I also know it's not realistic to try to be perfect."
To learn more about accepting this devotional challenge, visit southern.edu/21in21.
Southern Adventist University | April 2021