Angelia Mahone, CAA Principal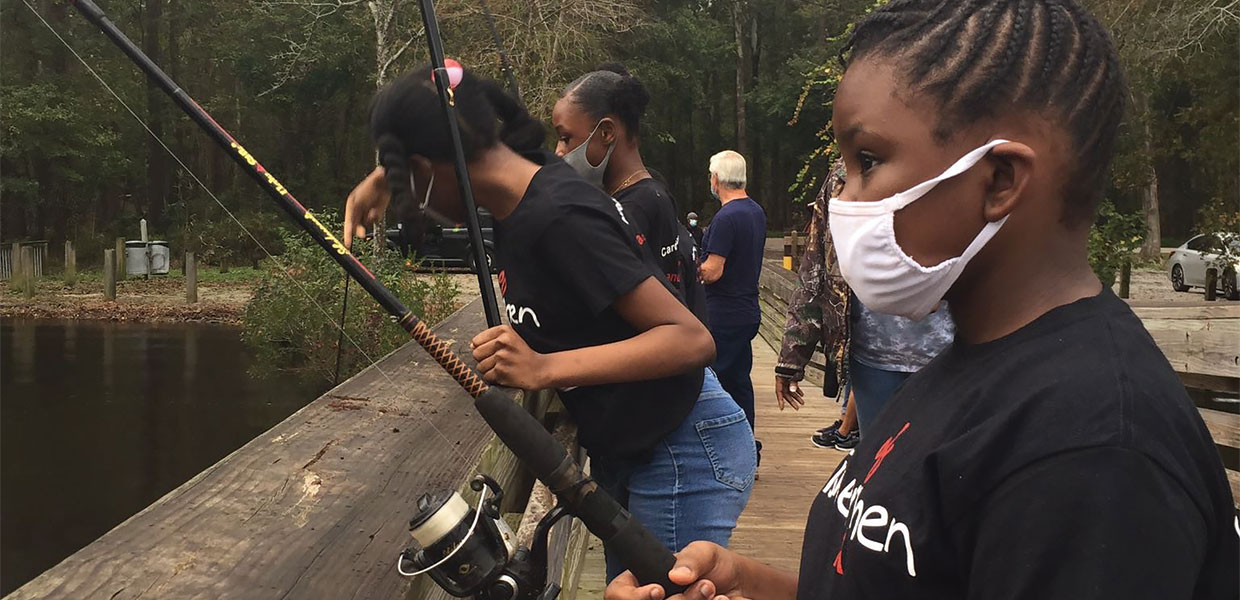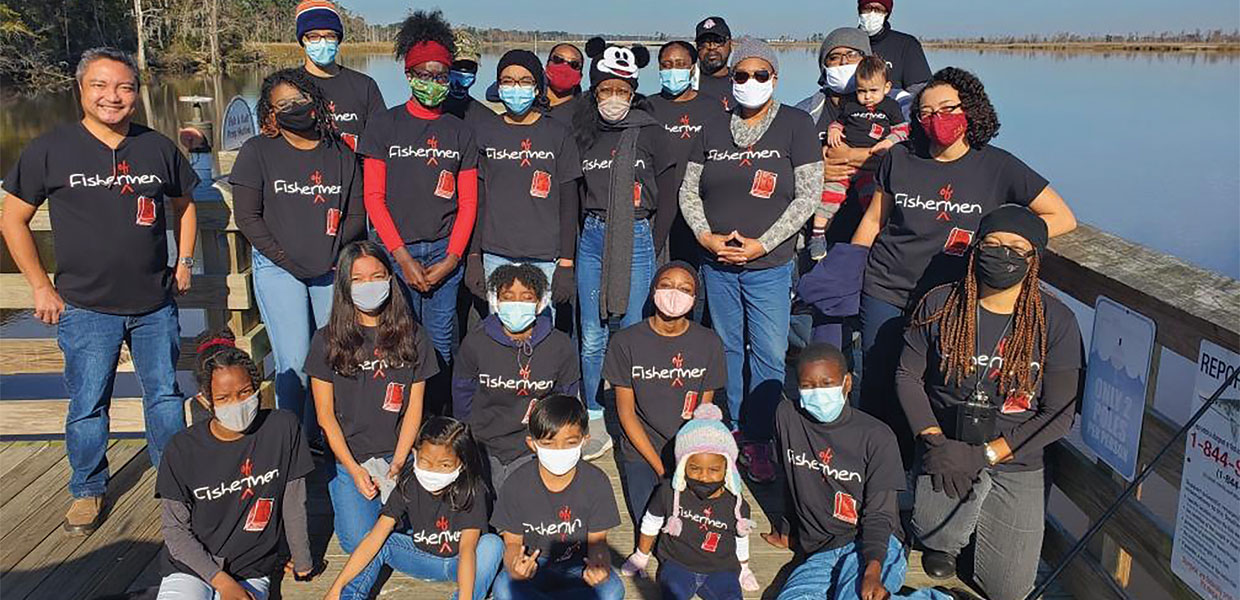 G od is steadfast, and as the world experiences the uncertainties of COVID-19, Carolina Adventist Academy (CAA) remains steadfast in God's love, mercy, and grace: "Go ye therefore, and teach all nations, baptizing them in the name of the Father, and of the Son, and of the Holy Ghost," Matthew 28:19.
"Fisher of Men" is a community outreach focused on God's eight laws of health: N.E.W.S.T.A.R.T. This initiative is designed to encourage people to participate in outdoor activities and get fresh air, sunshine, and exercise with their family members.
CAA and its community have fully embraced this evangelistic platform as "Fishermen." Beginning November 6, 2020, CAA parent and guest speaker Melanie Black provided an informative lesson about salt and freshwater fishing. Subsequent events on November 15 and December 6 were well-attended. Additionally, Walter's Chapel Methodist Church and Whiteville Adventist Church joined the CAA School Board and Praise Tabernacle Adventist Church in support of the Fishermen event.
Ultimately, relationships are at the core of evangelism, and these events provide opportunities for students to build relationships with friends and family while participating in recreational health activities.
South Atlantic | June 2021