Angelia Mahone, CAA Principal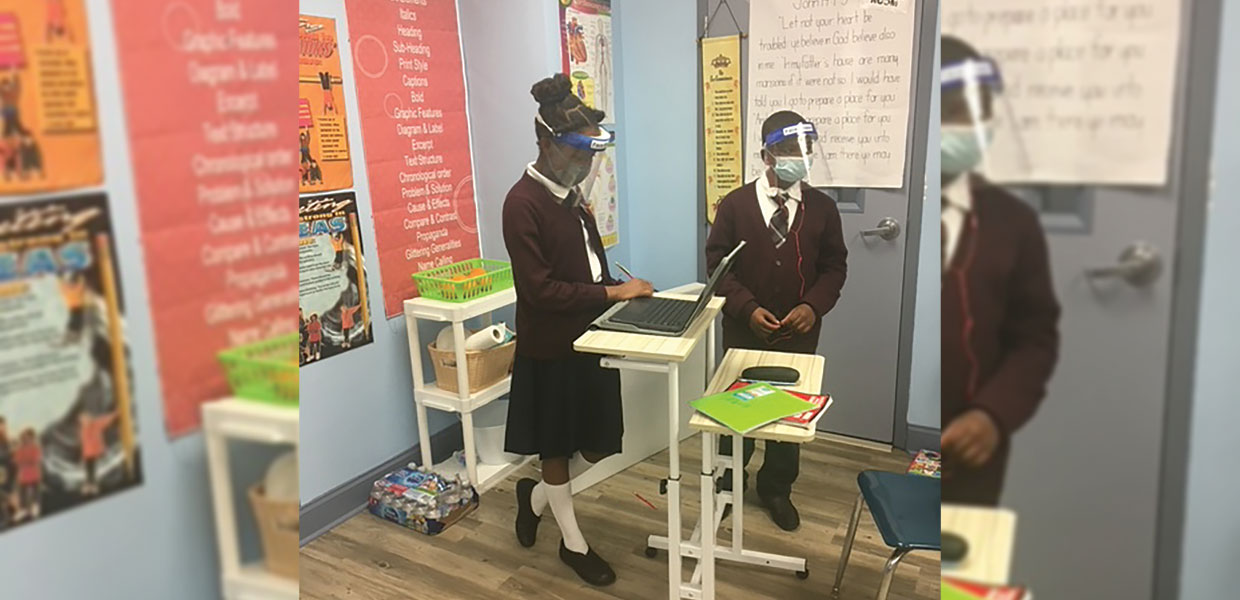 Standing desk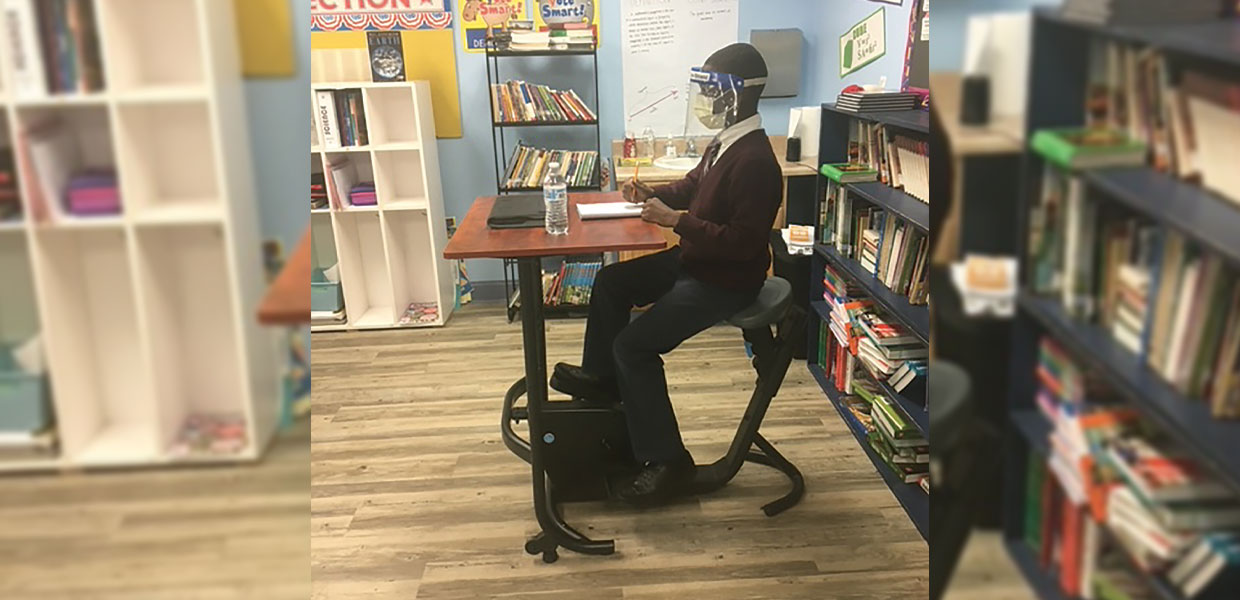 Bike desk
Carolina Adventist Academy (CAA) students have been engaged in a real-world, problem-solving initiative with national health implications, "Fit Classroom." CAA students and staff have designed a learning environment which encourages activity throughout the school day.
Students monitor water intake; take a brisk 15-minute class walk (3,500 steps); and use three-mini-cycles, two-standing desks, and a desk cycle.
Additionally, the students are participants in research as the impact of these lifestyle changes within the school are being measured five days each week, by monitoring their resting and aerobic (i.e., high intensity group and low intensity group) heart rates: Trial #1 – Control Group; Trial #2 – a five-minute rest with instrumental music prior to resting heart rate measurement; Trial #3 – Group A – 64 ounces of water daily, and Group B – 32 ounces of water daily.
South Atlantic | June 2021