Courtney Herod and REbecca Carpenter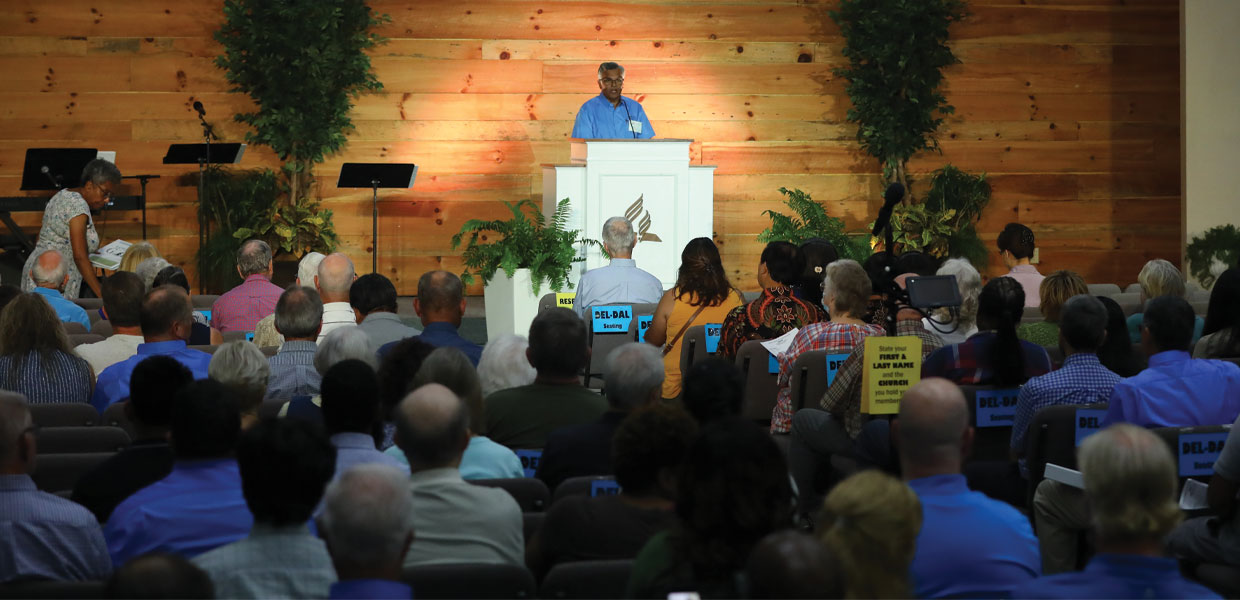 Courtney Herod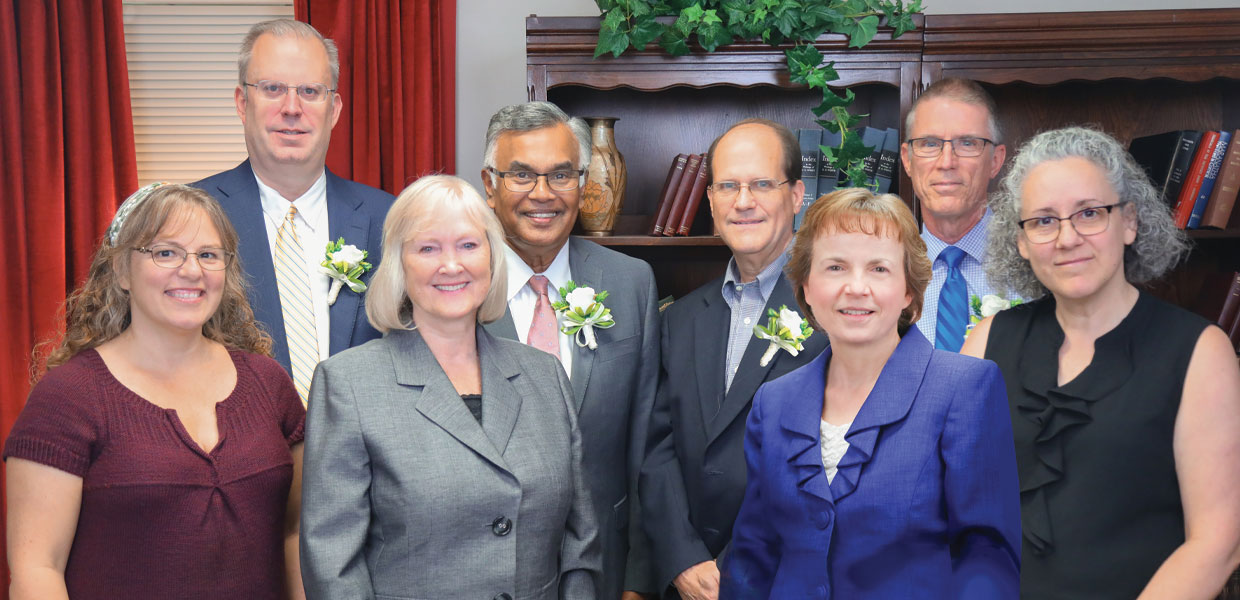 Chad Grundy (back row, left), Carolina Conference undertreasurer; Leslie Louis, Carolina president; Rick Russell, vice president for finance/treasurer; Gary Moyer, vice president for administration/secretariat; Amy Grundy (front row, left); Carole Louis; Kathy Russell; and Lisa Moyer
Courtney Herod and Rebecca Carpenter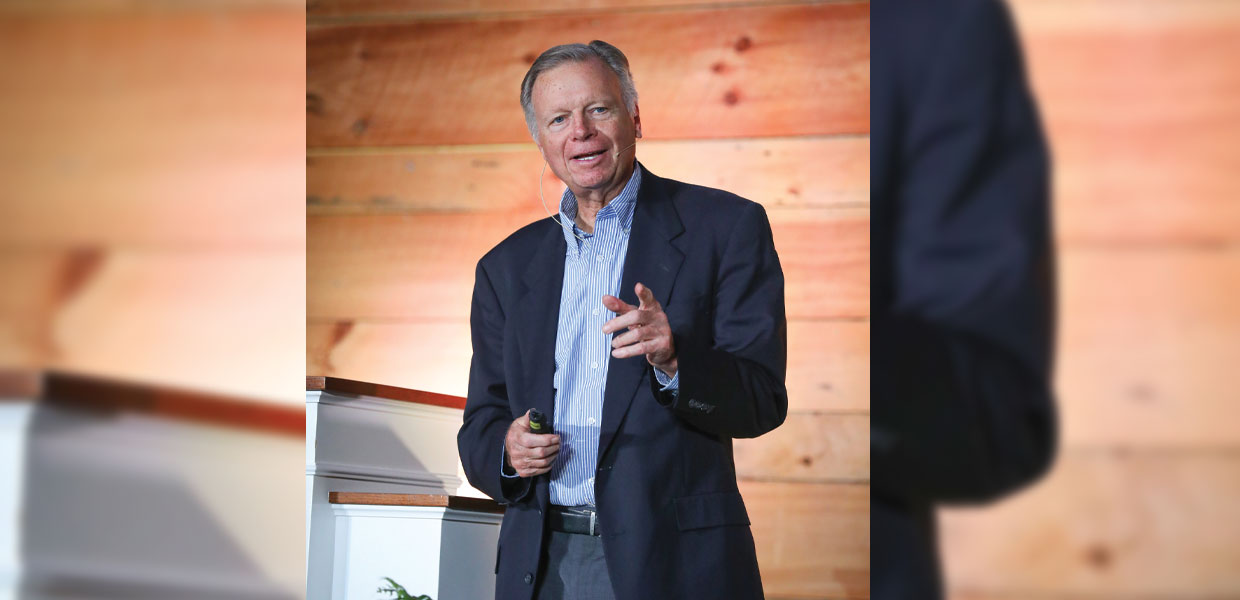 Mark Finley, pastor/evangelist, was the weekend devotional speaker.
Rebecca Carpenter
The 43rd Constituency Session of the Carolina Conference of Seventh-day Adventists convened on Thursday, August 18, 2022, at Nosoca Pines Ranch outside Liberty Hill, S.C. The theme adopted for this meeting was "Loving God, Serving Others."
This session was different than the past due to COVID-19. It had to be postponed a year; and, the number of attendees was reduced to only those who needed to be present according to the Conference constitution and bylaws, which aided in social distancing measures.
The Carolina Conference session is held over a long weekend with a notable, dynamic, devotional speaker. This maintains a focus on having the presence of the Holy Spirit's presence during the proceedings as church business is discussed and voted on. This year the delegates were blessed by the spiritual guidance of Mark Finley, pastor and evangelist. With each of his five presentations, he brought home the importance of the presence of the Holy Spirit. His prayers petitioned for God to send the Comforter to surround the meeting.
It was a time of looking back and projecting forward, anticipating the continuing direction of the Lord. Even during questions regarding policies and procedures, it never felt as if the Holy Spirit had left the room.
The delegates completed all the agenda items, re-electing the Conference officers, directors, and associate directors; electing members to serve on the Carolina Conference executive committee; and voting on minor updates to the constitution and bylaws. This was all completed by sundown on Friday, leaving the remainder of the weekend free for spiritual growth.
The Conference administration's goals for the next quinquennium are published in the president's report of the Issue 2, 2022 edition of the Carolina Action magazine, available at www.carolinaaction.org. Mark Finley's messages can be found on all major podcasting platforms by searching "Carolina Conference of Seventh-day Adventists."
Carolina | October 2022